So I've been classic length for most of this year, actually an inch or so beyond classic length but right at "that point where I can't get a good measurement because my arms aren't that long but no one else in the house does it with the same consistency."
I like my hair, I really do, but I can't really wear it down at this length, and where's the fun in that? So I thought I'd ask you ladies for advice. Trim it? Suggest a different way of wearing it down? Other?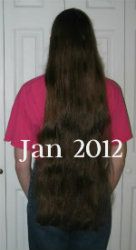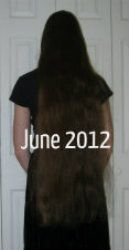 1bnii 44"ish. Very ish.
Goals: Maintain classic, but may trim back to tailbone if classic proves too unwieldy. Thicken hemline.