If the background is white, you need to push the EV up to +.7 or +1. Take a picture of the pure white background alone and you will see what happens.
The light meter in the camera is trying to allow just enough light into the camera, and a white surface reflects a lot of light into the camera, so it reduces the speed and aperture to allow 18% of the light into the camera. See the sample below.
Al shots were taken with the same light and subject on a white background, the only thing different are the EV values.
Also what type of light was used? Even with the light box, it makes a difference. A diffrent color correction is applied to the image as it is processed in the camera depending on what setting was used. See sample below: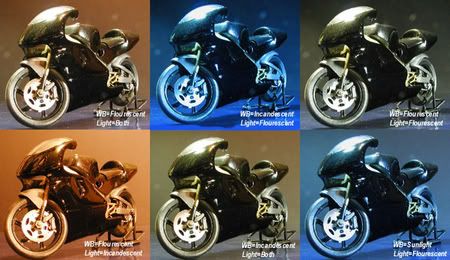 The best thing you can do is experiment with the camera with all the different settings with the same subject, light and background.
Hope this helps,
Aloha,
Val