First thing noticed withthe photos is the noise of the background. Is that a single color background or multicolored as it appears on my computer screen?
Is it possible to set the ISO setting lower? This will help with the noise.
But, lowering the ISO means longer exposure times with the available light. In order to take a photo with low light and low ISO means the camera has to be perfectly still when the shutter is open. If you have a tripod, please use that in conjunction with the camera's timer. The movement of your hand from the blood pulsing through your hand is enough to cause a picture to be blurry.
The photo below was shot with overhead light with a Sony DSC W-30 point and shoot camera.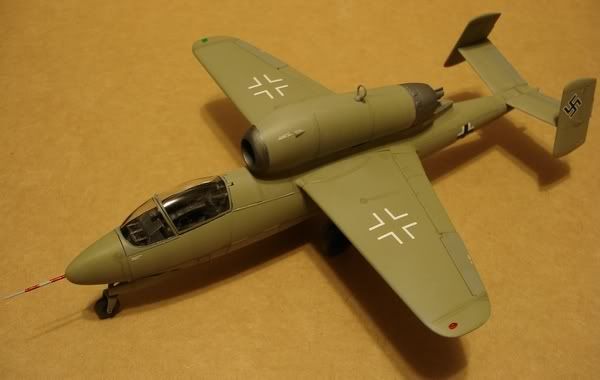 No flash was used, the timer was set for 10 seconds and the camera was set to focus on the canopy and the ISO was set to 80 (the lowest I can go on my camera.) The background does have that uneven look. The camera took 1/6 of a second to snap the picture.
I tried looking up the specifications for your camera online, but couldn't find it. I did find specifications for the S600, so assuming some of it is similar, the minimum focus distance is 12cm. That's 4.72"! So if you are trying to take pictures of figures and getting closer than 5", the camera may not be able to focus on the object. Try moving out and cropping the photo in your basic Photoshop program.
If you want a better lightsource that's cheap, how about the sun? No really, if you have the time to shoot the photos outside in ashady area, the photos will look very different. I recommend the shade as direct sunlight will cause strong shadows.
This photo of a 1/2400 scale Battleship Row was taken outdoors in the Hawaiian sunlight. The clouds reflected in the water are actual clouds.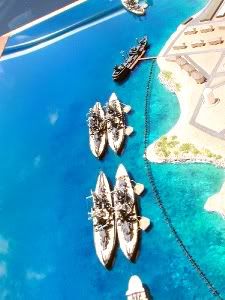 I don't think you need a new camera, just some time to experiment to get the right technique.
I hope this helps a little.
Aloha,
Val