Amy, la Niņa de la Mochila Azul!
Amy, La Niņa De La Mochila Azul / Amy, The Girl With The Blue Schoolbag
# Episodes:115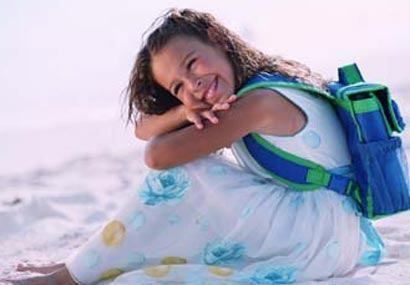 Amy is a strong 8-year-old girl whose morals and motives exemplify the purest qualities of human nature. Raised by a twist of fate by a fisherman, Amy faces the loss of Pearl, her adoptive mother, and the possibility of losing the boathouse where she lives with her adoptive father Matias. Although she dreams of one day becoming a sea captain like Matias, in the meantime she works hard to sell necklaces that she creates with stones collected from the bottom of the sea. Life has many surprises in store for Amy, such as meeting the millionaire Octavio, her real father, and Raul, her soul mate, whose destiny is to end the curse that haunts the town. Amy will also have to escape the harassment of the evil queen, Perfect Carlota, who exploits young orphans for money. With the help of Raul and Coral the mermaid, she will discover a magical universe that will lead them to the greatest treasure in the world: happiness.
PHOTOS