Playing with the settings in the DOSBox.conf file enables some useful features when running MOO.
Proper aspect ratio and anti-aliasing,
[render]
# frameskip -- How many frames dosbox skips before drawing one.
# snapdir -- Directory where screenshots get saved.
# aspect -- Do aspect correction.
# scaler -- Scaler used to enlarge/enhance low resolution modes.
# Supported are none,normal2x,advmame2x
frameskip=3
snapdir=snaps
aspect=true
scaler=advmame2x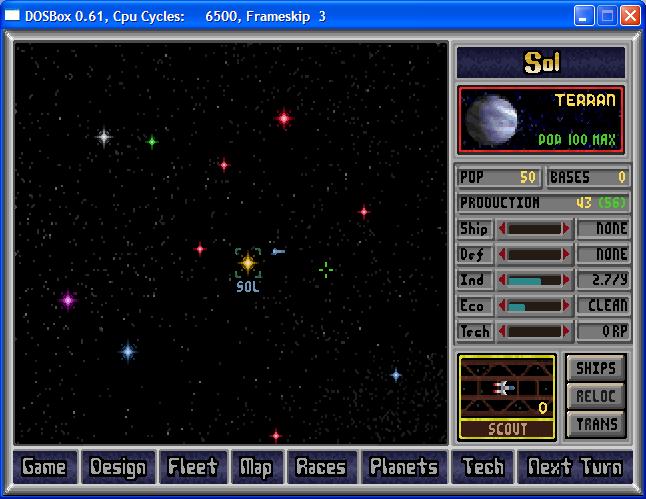 and autostart,
[autoexec]
# Lines in this section will be run at startup.
mount c c:\orion
c:
orion
Once I get done tinkering, I'll go ahead and write up a HOWTO.
Be seeing you...
---> TBC (Tinkerer By Choice)