Original Champs (and others) - pics
by 62champ

I always have questions about what is and what is not original when I have my Champ somewhere at a show or just out in public. There are even many in the Studebaker fold who are not real clear about what was and what was not original to Studebaker trucks, much less cars when they were new.

This brings me to my current endeavor. I am trying to get my truck back to as close to original as I can, without going crazy and doing the whole, "well, this bolt is NOS and is only correct for the water pump during these three months..." kind of thing. Right now I am mainly concentrating on the interior.

It would be nice to have a website that one could view original photos/current photos of vehicles,Champs in my case, that are original. This could give someone a reference to what originally came on a vehicle. Below is a factory photo from an Australian website of an original Champ dash that shows some detail people might be looking for. (note the pull knob just to the left of the ignition - some type of hand throttle is what the photo is captioned. Nice T4 equipped truck with automatic and electric window washers...)




On my truck, I know for a fact that the headliner has never been replaced and the dash pad, even with its cigarette burn holes and small tear, is original to 1962 Champ trucks. It is unique because it is the same design as the earlier dash pads, but instead of actual nylon thread to make the seams in the vinyl, they have the seams electro-pleated (sp?) in. Door panels and seat are not correct and were made for the truck when my Uncle restored it back in 1993.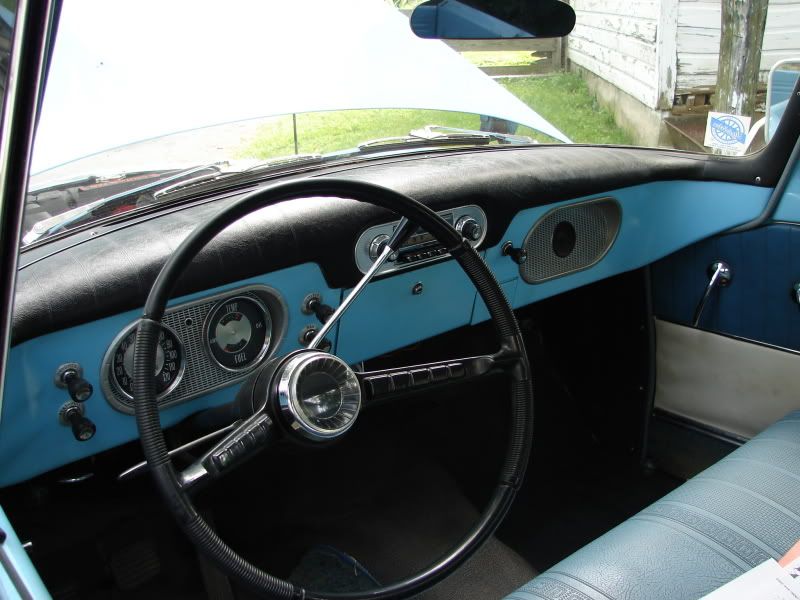 I also know what the original dash in my Uncle's '60 Champ looked like as well - identical to the black padded dashes in the 1960 Larks - even down to the chrome piping that ran between the pad and metal lower dash. But I have always wondered, what is original to 1961 Champ trucks? Did they use the padded dash from the 5E model year or did they use the pad from the 7E models?

Here is another example. A good friend and his father used three trucks to create an 8E7. The seat and door panels are correct for an 8E but the dash pad is not because there were none around when the truck was being restored. Dash pad is out of a 1960 Lark but would be correct for a 5E Champ with padded dash.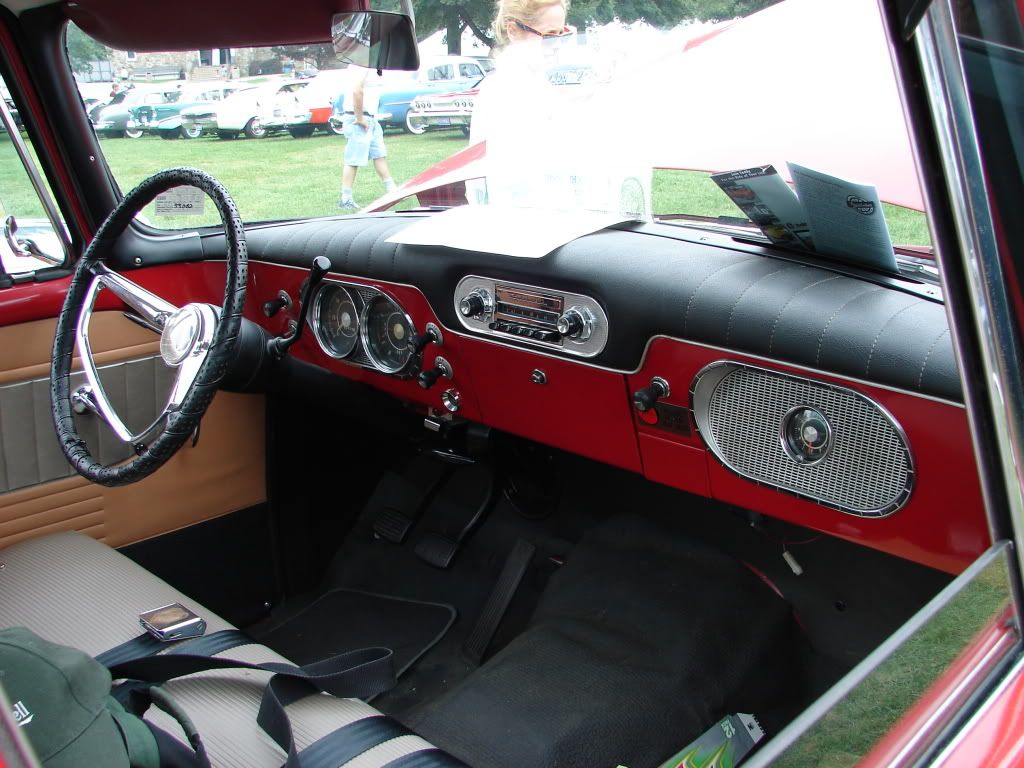 I know there are some very nice original and nicely restored trucks that would be easy to reference for the purpose of preserving history. At one time there was a 20K mile, all original, 8E Champ in Lubbock, Texas, that I would love to crawl all over...

So, anyone have a website that would want to sponsor some photos of original interior/exterior/anything that would show what our vehicles had when they were new?







Posted on Aug 15, 2012, 10:11 AM
from IP address 71.126.71.205

Respond to this message

Goto Forum Home

Responses