I actually read about it on a costuming website; I hadn't seen the video.
I used a big plastic darning needle with a blunt point and a large eye; they might be called "yarn darning needles" or something like that. I imagine you could use a metal one too, if the point was blunt enough.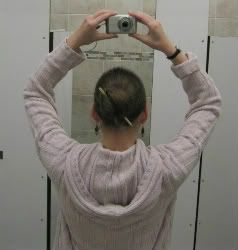 1bnii 42 1/2"
Goals: Improve hair health, get rid of split ends. Thinking about trying to go classic.