All items are sold
For sale: Two horn hair toys. Both hardly ever worn and in perfect condition.

The first one is a hair fork with a carved wave pattern. Total length 13cm/5, prong length 10cm/4. $7 + S&H sold
Second one is a hair stick with carved fan pattern. Total length 15cm/6, useable length 8cm/3.5. More suitable for decoration than to actually hold an updo. $7 + S&H sold

front:


back:



I also have the following BPAL imps for sale:
Scarecrow sold
Dorian
Tavern of Hell sold
Moon Rose
Hells Belle
Bewitched
Cockaigne sold
The Unicorn sold
Hellfire
Phantom Queen
Delirium
Darkness
Silk Road
Rage sold
Verdandi
Belle Epoque
Perversion
Dana OShee (5ml bottle, half full) sold

Id like $1 each + S&H or Ill sell all of them for $15 + S&H.
Edit: All of the remaining imps, sold together, are now available for $9 including S&H

S+H for the hair toys are $3 within Europe and $4 for the rest of the world (for one or both).
S+H for the imps depend on how many that are bought.

Paypal only. E-mail me on: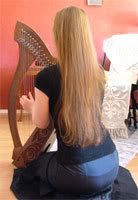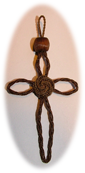 cross made of my own and my mothers hair

1a/bFi/ii

16/38/38

Routine:
Daily scalp wash with CV bars followed by ACV since.
Treatment with coconut oil, aloe vera gel and deep conditioner once or twice per week.
Oiling with coconut oil when needed.

Horn combs and BBB brush.