The title isn't really the gist of the article, which I think kind of rambles in different directions, but they're all food for thought.
http://www.thestar.com/news/world/pakistan/article/851062--canadian-aid-arrives-in-former-taliban-stronghold-in-pakistan?bn=1
Canadian aid arrives in former Taliban stronghold in Pakistan
August 22, 2010
Rick Westhead
PHOTO: Volunteers distribute aid provided by the Canadian Red Cross in Khwazakhela.
RICK WESTHEAD/TORONTO STAR
KHWAZAKHELA, PAKISTANA fresh shipment of Canadian aid arrived Sunday afternoon here in Khwazakhela district, a former Taliban stronghold and a region where hearts and minds are said to be in the balance as militant extremists look to exploit lapses in flood recovery efforts.
It has been more than three weeks since heavy flooding drowned this stretch of verdant valley in Pakistans northwest, leaving behind a jumble of waterlogged concrete, broken beams and brown, smelly muck where homes and buildings recently stood.
In a red-brick building normally used as an onion warehouse, just a few metres from the chalky grey waters that wiped out a one-year-old hospital and so many other local buildings, Canadian Red Cross workers distributed to 250 local families aid packages that included all-weather tents stamped Canada, cooking oil, rice, lentils, hygiene kits and kitchen supplies.
Long lines of local men stood in sweltering heat waiting for the 100 kg aid packages. After their names were checked to ensure no one took more than their share, they carried the heavy packages a few kilometers down the road, to a point where people could cross the river in a basket hanging from a makeshift rappel line.
Other countries may be winning more international acclaim for their recovery work here. The Japanese and Australian armies have medical teams in southern Pakistan and the U.S. has committed 21 helicopters to distributing aid and ferrying the injured..
One reason countries including Canada might not have offered more money initially was the response of the Pakistan government, which in the first week of the disaster estimated the total damage at about $250 million, a western diplomat told The Star.
But aid officials say Canada, which has boosted an initial flood relief commitment of $2 million to $33 million, is making a tangible contribution to aid some of the 20 million Pakistanis affected by the worst flood in their countrys history
Global Medic, a Toronto-based aid agency, is working in southern Punjab after building a mobile inflatable bed hospital. Care Canada has established a medical camp in the village of Nowshera, an hour northwest of Islamabad, and the Canadian Red Cross, after twice distributing aid in Swat Valley, plans next week to locate a team of 12 Canadian doctors in Sukkur, a town hard hit by the flood in Sindh, a southern Pakistani province.
As the daylight faded on Saturday, Care Canada official Waleed Rauff described the scale of Pakistans disaster.
Its like Ontario disappearing under water and dragging half of Manitoba with it, said the Calgary native, whose previous aid postings include East Timor, Zambia and Ethiopia. Even before the floods there was food insecurity in this country and now you have more than 2 million acres of prime cropland destroyed. If we dont respond to this disaster properly, Pakistan could face a full-scale food crisis.
One of the challenges in responding to the flood has been coaxing Canadians to contribute. There are widespread and some say well-founded suspicions that the Pakistani government will siphon off at least some of the aid money.
As volunteers helped locals manage the tents and other supplies in Khwazakhela, Canadian Red Cross chief executive Conrad Sauve said he was disappointed that only $1 million has been raised so far from private donors in Canada. Half of that total has come from a foundation in Toronto started by businessman Eric Sprott and his wife Vizma. Overall, the various Red Cross federations have gathered 11 per cent of the $76 million they have sought from donors.
Sauve compared Pakistans floods to the recent earthquake in Haiti, and pointed out Canadian donors contributed $20 million for that disaster. Haiti is not exactly a haven of good governance, he said.
These vulnerable people here arent responsible for whats happened to them.
One hurdle for aid fundraisers has been the fact the floods dont have the appeal of an instant disaster like an earthquake, Sauve said. Instead we had floods over three days and then we have new windows of emergencies opening every week or so with more flooding.
And thats going to continue for the next few weeks.
A few metres away from Sauve, Shamshad Ali, a 29-year-old farmer, begged aid recipients to let him carry their load to the river crossing in exchange for a portion of their rice or lentils. He said people have been left with nothing to eatsome are eating tree leavesand aid still isnt reaching many villages.
More than a week after the initial floods hit Pakistan in late July, for instance, a bridge in the village of Madyam near here collapsed, killing three people and further complicating aid distribution.
The aid is not getting to the people who need it most, said Ali, wearing a dingy brown shalwar kameez.
Alis complaint is a common one during natural disasters. During the tsunami there were allegations of corruption and some villagers here said special considerations had been given to relatives of local aid workers, whose homes in many cases are still standing.
Theres also evidence that the Pakistan government could be operating faster.
A shipment of 500,000 water purification filters Care Canada hoped to distribute on Sunday remained in customs, where it has been for at least a week.
Care Canadas Rauff said he hopes renewed media interest in the floods may trigger more donations, and said Pakistans cloudy political picture shouldnt deter contributions.
If terrorism is held as a reason to not give generously, then thats a pretty sad thing, he said, adding that Pakistan is a seriously different place than in 2005, when Canadians last donated for a crisis here in the wake of an earthquake in Kashmir.
There werent drones in 2005 and the war on terror wasnt taking form, Rauff said. I think theres a gradual shift thats taking place as well in the Indian relationship. Pakistan may be realizing that India isnt so consumed with its neighbour. India is a global player and becoming a bigger player on the world stage. What was a major distraction for India is now a wasp in its side.
[IMG]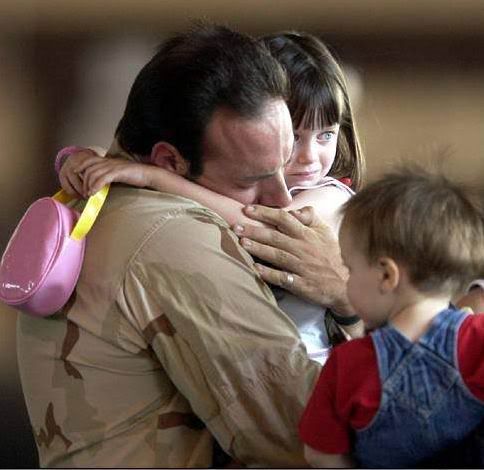 [/IMG]