Important export successes in 2010 for the Russian martial industry 18-01-2011 10:56: 56 Important export successes had in 2010 the Russian martial industry. The value of total of sales of arming systems in 2010 exceeded the 71 billions dollars with Russia it extracts orders of total height of 10 billions of dollars. The most achieved in sales Russian arming systems are the fighting SU-30, submarine Kilo, the frigates and the missile antiaircraft systems. For all these reasons the company Almaz-Antei draws manufactures two new factories of manufacture of arming systems fact that will mean the essential rebirth of Russian martial industry after many years new productive units they are manufactured.
http://www.defencenet.gr/defence/index.php?option=com_content&task=view&id=16903&Itemid=50
Important nations make important achievements.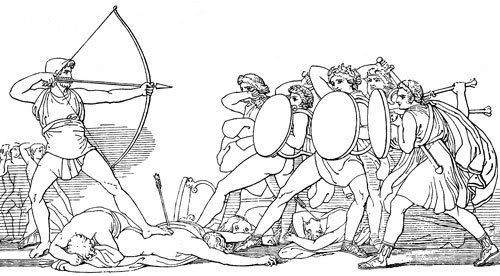 ODYSSEUS KILLING THE SUITORS