I thought our guys were having fun again
But than again, can anyone not German explain to me why they find the Nazis great that kicked their own countries butt ? I dont get it.
ps. Afghanistan is desert, so this Afrika Korps from the KSK is the appropriate Wehrmacht symbol for pork eating crusaders.
Have fun guys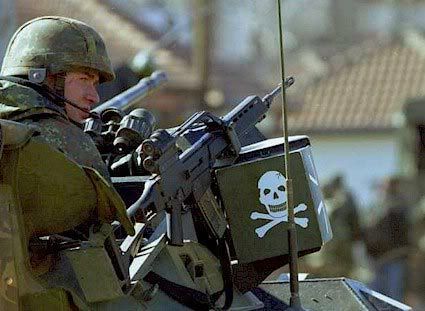 PS. The 334 Panzer-Lehr from Zelle regularly has the emblem of the "Gespenster Division" on the tanks