Hey everyone
I noticed there are a lot of younger guys with Phimosis so I wanted to share my sexual experience up till now with Phimosis, along with future plans to treat it.
I've had 4 serious girlfriends which for mean means 4 sexual partners. Out of these sexual partners I've had sexual intercourse 100+ times successfully. I personally haven't experienced much pain regarding my foreskin besides the odd time where it gets rolled back over part the glans. The first few times I experienced some pain, but that's because I wasn't properly lubricated and prepared.
I'm average penis size and haven't got any comments about my Phimosis until my last gf who asked if it was supposed to be like that. She claimed to have liked the texture feeling of my penis with the skin over the glans better than the glans by itself.(who knows if that is really true)
In order to avoid any tears or pulling back I always had a lot of foreplay to lubricate the sex in my experience. In more specific terms, get your girlfriend to go down on you to get everything nice and wet before sex. Making sure your partner is lubricated down there as well.
Ok now lets talk about the present.
I just saw my penis glans for the first time in my entire life. Kind of felt like I had an alien coming out of my penis. It is quite tight and I have to be 100% flaccid to get the glans out.
I will be attempting the following exercises: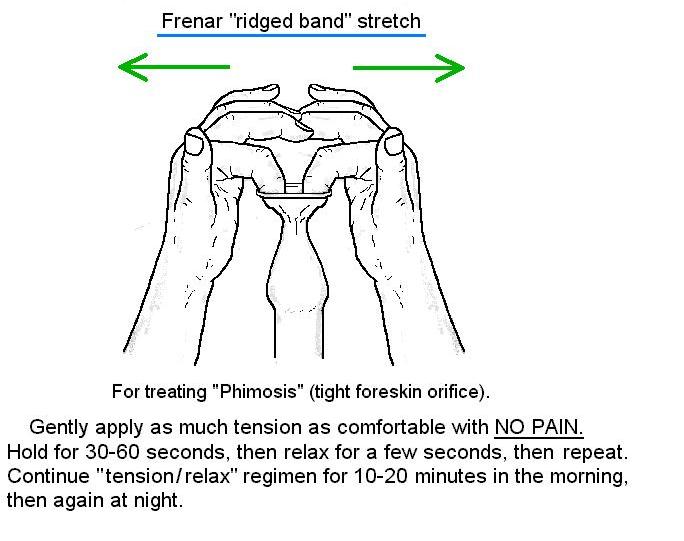 Thank you Jim and Paul for creating this site. I will report my findings and questions as I go.
Any guidance or further help is appreciated
Thanks again.