He will get a mic-key button after 6 weeks. I think the reason they are so worried about the emergency kit being with us at all times is the fact that his holes tend to close over fairly quickly. Everyone was amazed at how fast his chest tube holes closed over. They never really drained after they were pulled like most people. But it's kind of like a PEG tube but it's called a Mic tube. It's sooooo much easier than a NG tube!!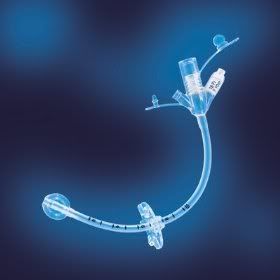 Pam, wife to Andy,
Mom to, Dakota, 12yrs
Hunter, 9 yrs
Chloee, 6 yrs
Rhett , 2yrs (T21)
Check out our blog, just click on the button below!!