Hi friends!
It has been a crazy week. We are just finishing off the school year & I have been going nuts with all the work I've been doing. Yesterday was our all important kindergarten graduation. Since I am the "other" kindergarten teacher at Adam's school I had to plan the whole day, but I got to be there as a mom to Adam too. I did one really smart thing this time. At school performances Adam insists on getting right up to the mike. He will stop at nothing until he gets that mike. This time, I brought his own mike to use. It worked like a charm, & he was the most animated & expressive singer in the class
Since I was in charge, I didn't get to take any pictures until the end. These are the only shots I got.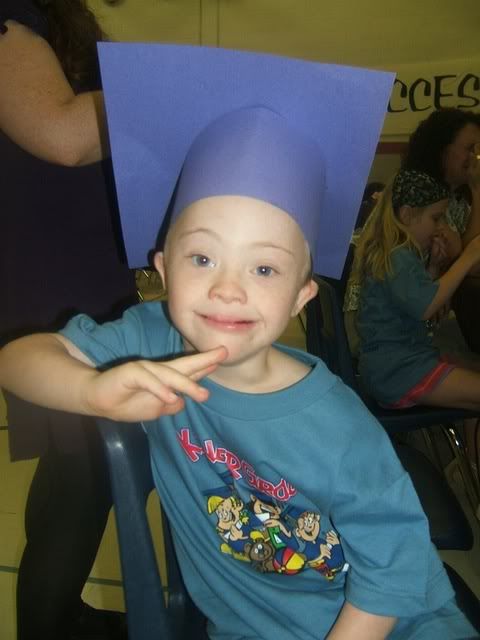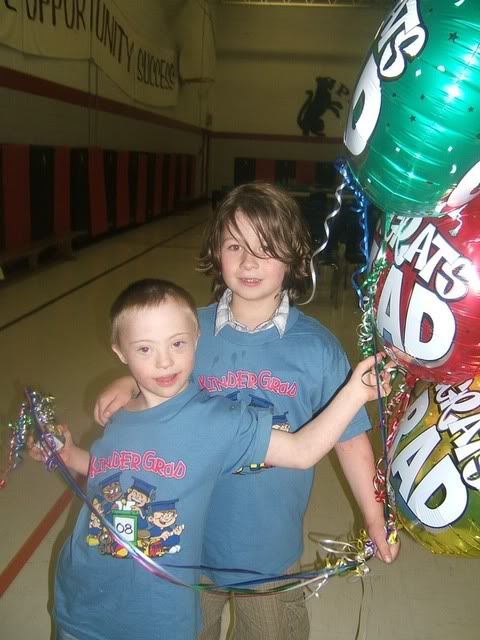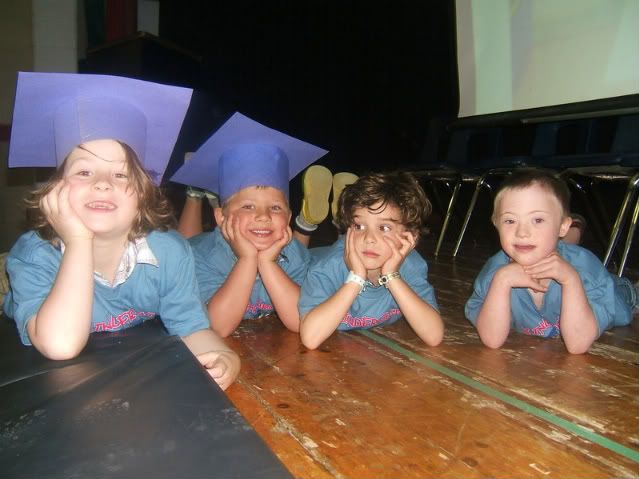 Hope you like the pictures. I am very proud of my little man.
Anjie
mom to Adam (5) & his big sisters