And as an added bonus, since it was just before and during bathtime, NO oxygen either!!
The first one is of him with his "Uppy" and the second is of him taking his first bath in the sink since surgery!! Have I ever mentioned how much I utterly adore this kid?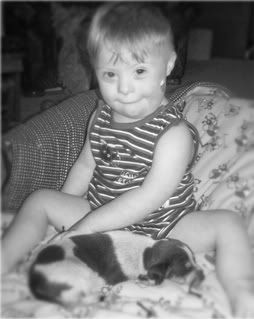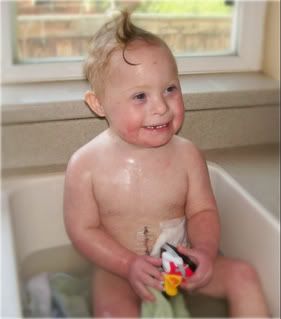 Pam, wife to Andy,
Mom to, Dakota, 12yrs
Hunter, 9 yrs
Chloee, 6 yrs
Rhett , 2yrs (T21)
Check out our blog, just click on the button below!!