Nov. 13 & 14, 2006
I have not posted on a long time because I've been extremely busy, but all that will be in another post that I'm working on.
On Monday I traveled to Toronto to attend the 2006 Hockey Hall of Fame induction celebration.
The inductees were:
• Herb Brooks
• Dick Duff
• Harley Hotchkiss
• Patrick Roy
I was in a hurry to get to the airport but had to slow down: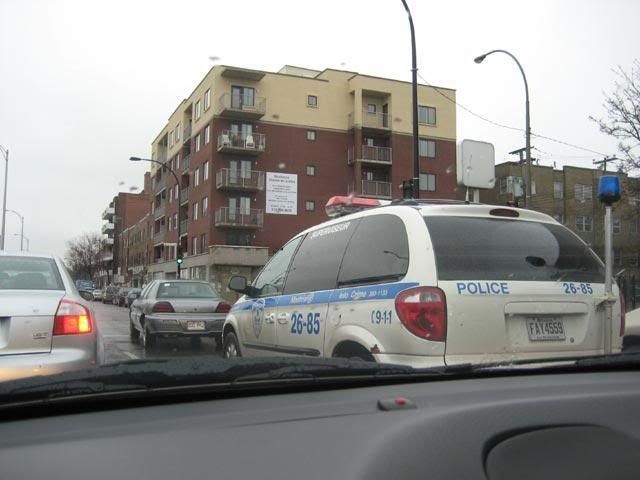 Finally on the open road….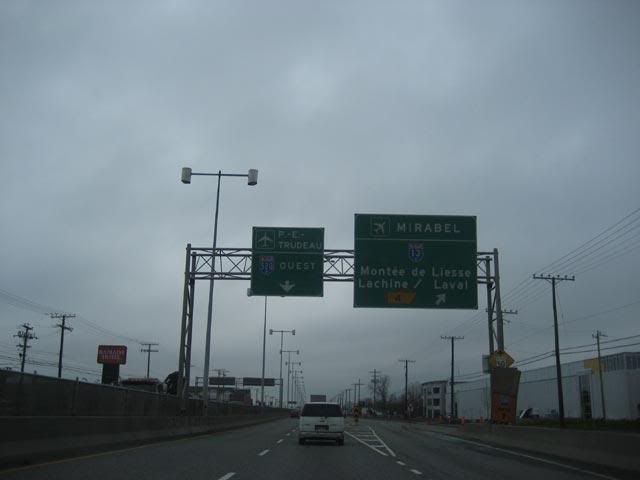 Why does it always seem like these places are very close to the airport????? LOL
Do I have time?........no, bummer: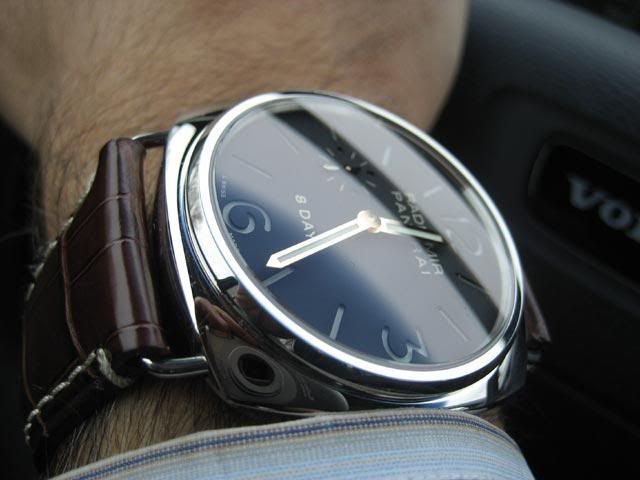 It was lunch time so I made a pit stop for some of Montreal's famous 'steamies' at one of the best spots in town:
I won't miss my flight: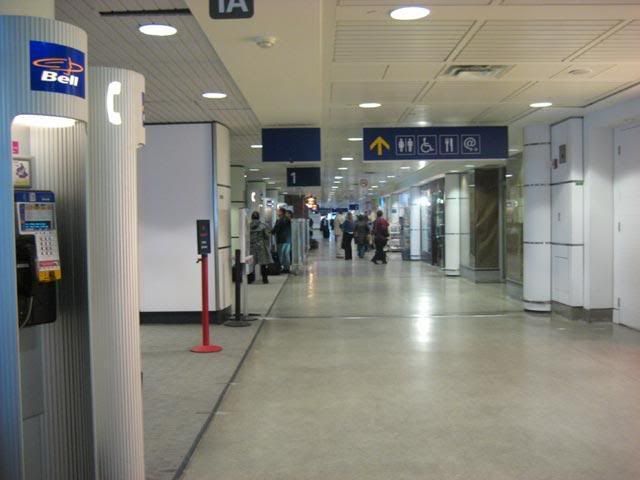 OK, now the fun really starts.
I had the chance to drop by an AD before the event and sample some goodies.
UN found 38 vintage pocket watch movements and made something extremely special with them.
Here is
NUMBER 1/38
in Platinum!!!!!!!!!!!!!!!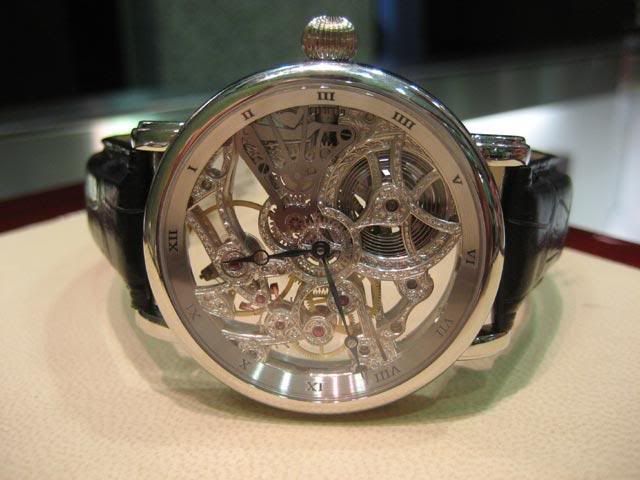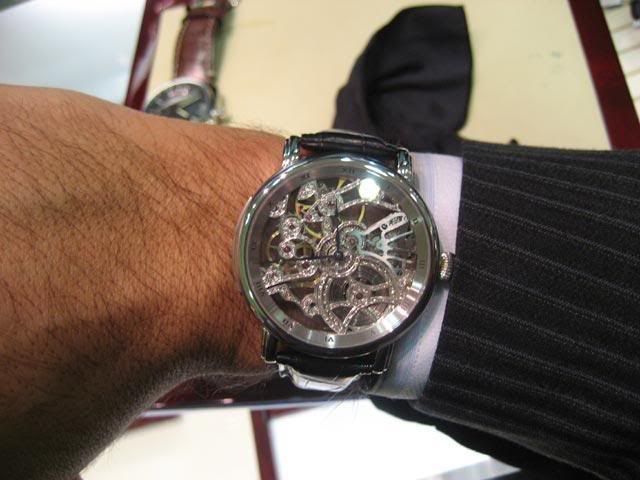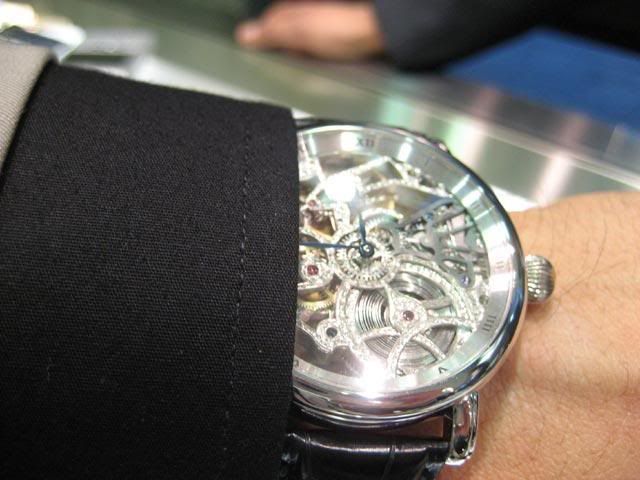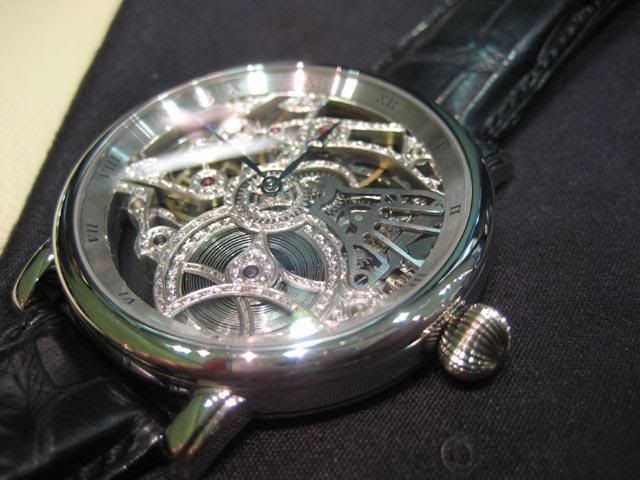 How does it look?????? I haven't posted a "Nad Shot" in a long time so I hope it still looks good, LOL!!!!!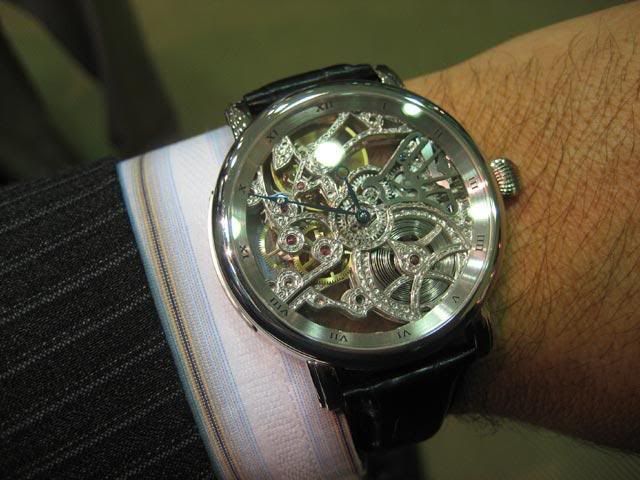 JLC: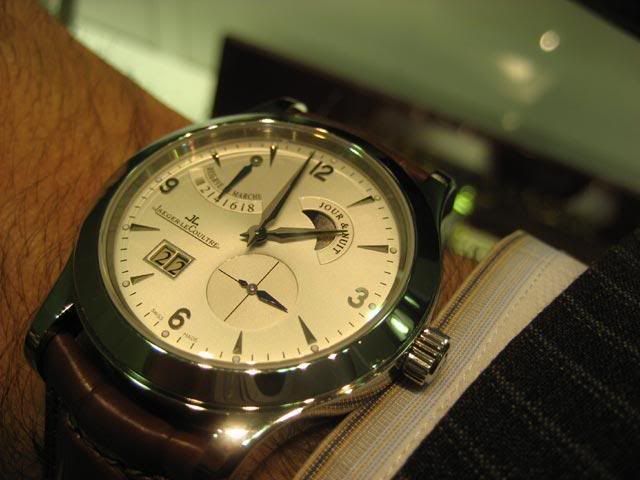 I got to see the GO Senator with date. It's an amazing watch but sadly we cannot see the in-house calibre because of the solid case back: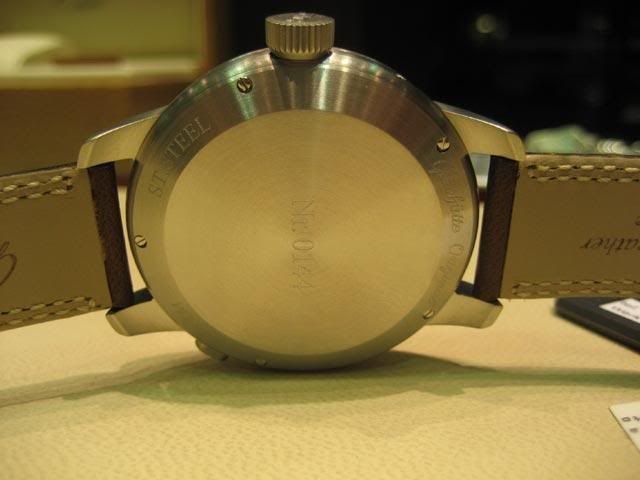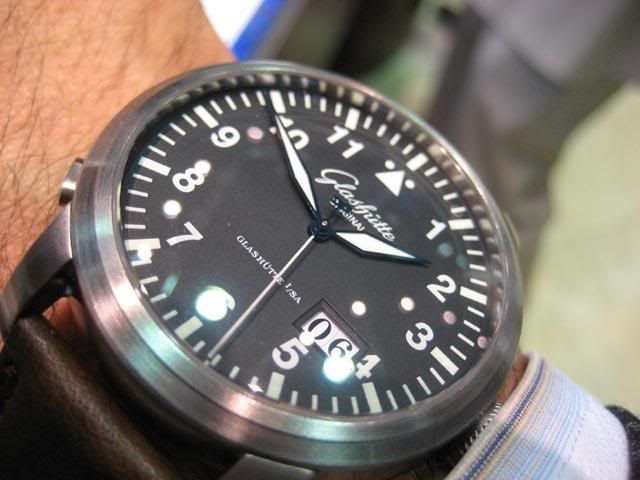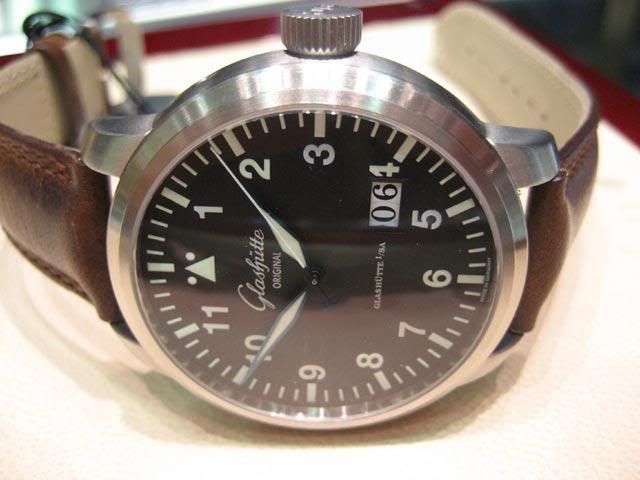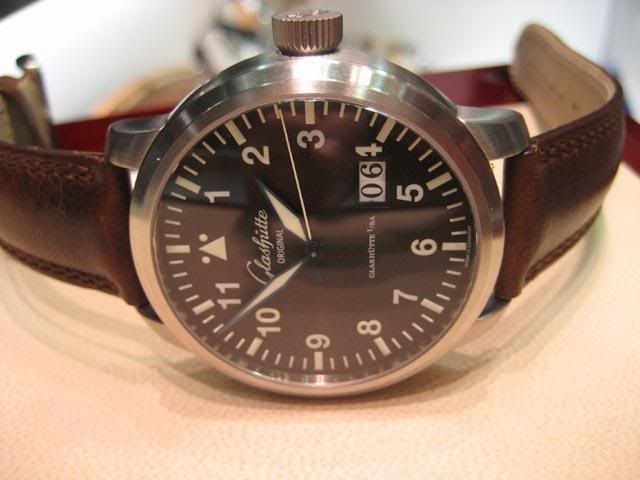 Battle of the Pilots!!!!!!!!!!!!!!!!!!!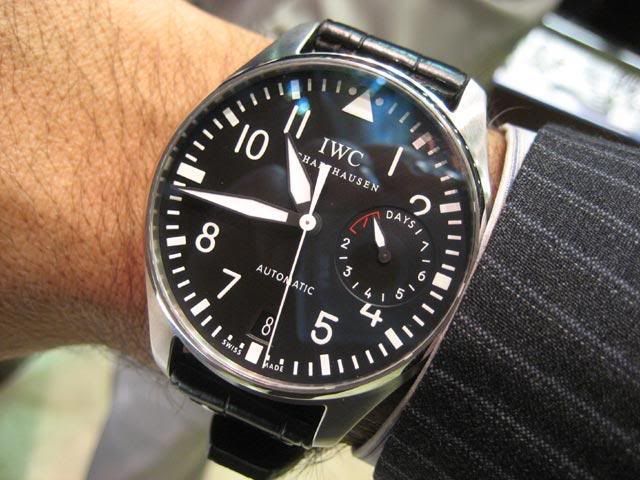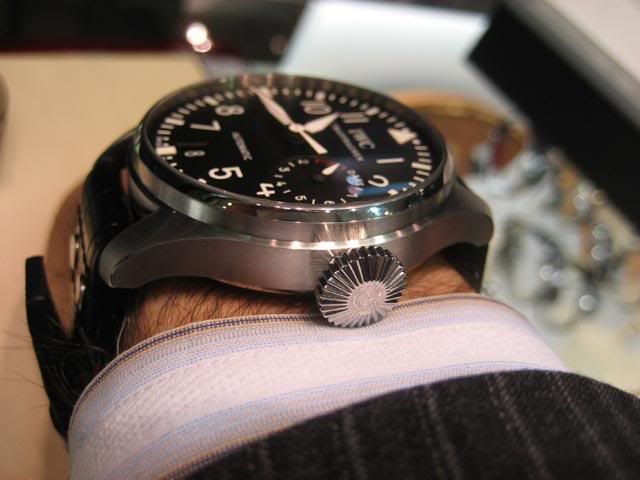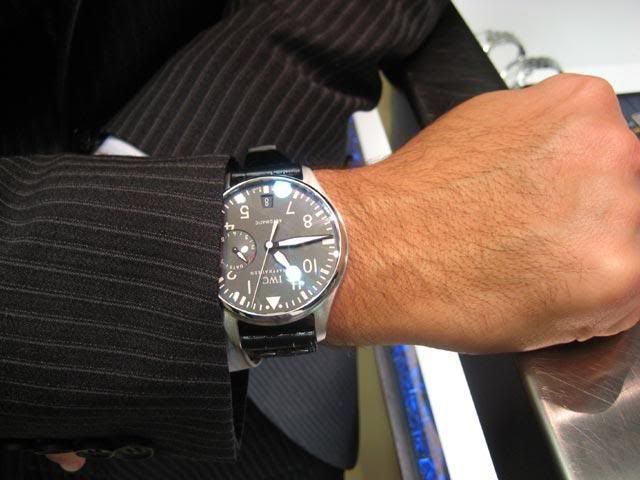 Tough choice???? Yes….no???!!!!!!!!!!!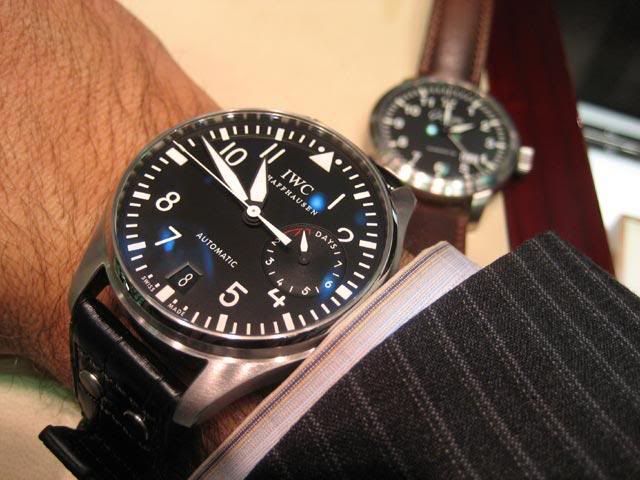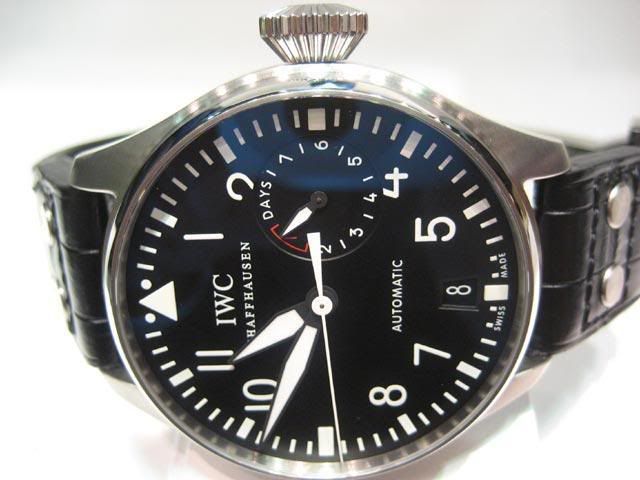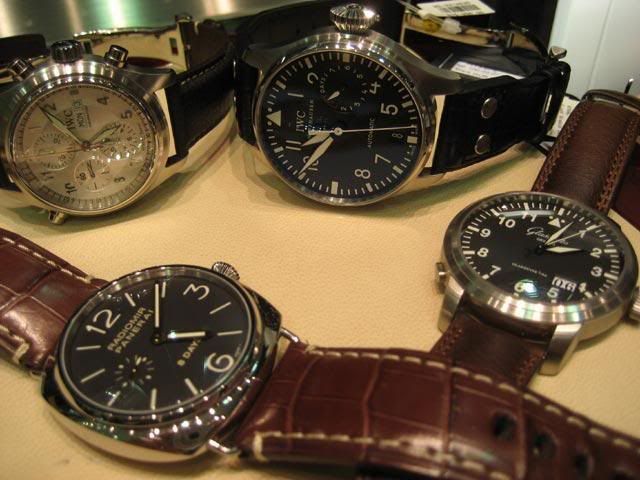 Close up!!!!!!!!!!!!
We finally made it over to the Hockey Hall of Fame: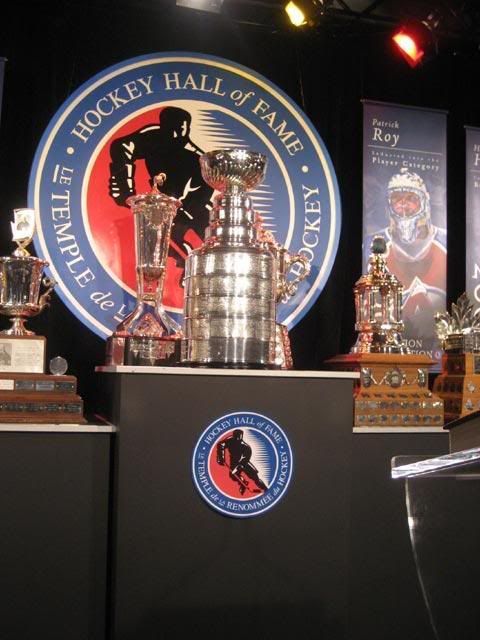 Stay tuned for the HHOF photos as well as pics from the GTG that followed.
Thanks for looking!!
WSW – Part 2 of my recent trip to Toronto – HHOF & GTG >>>>
We (my company) are a sponsor of the Hockey Hall of Fame and get invited every year to this event.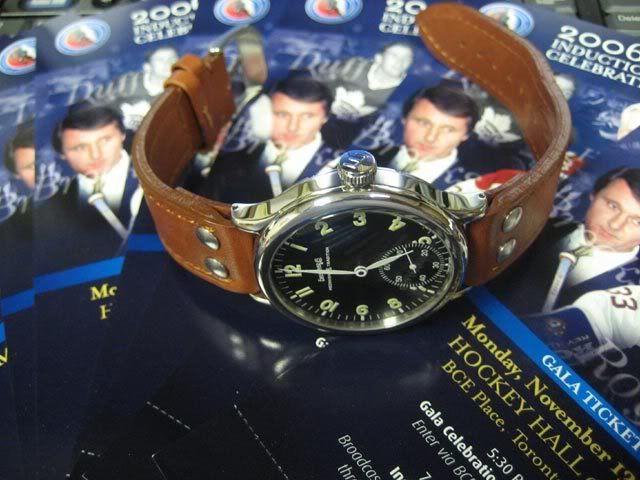 I ask a few Paneristi to join me this year (Left to Right):
Sonny (Mario's future brother-in-law), Kurt (aka Vin Diesel), and Mario:
The appetizers were great: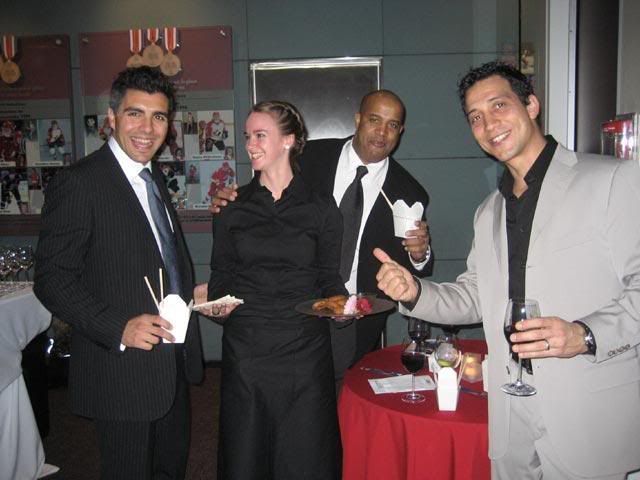 …as well as the Oyster Bar!!!!!!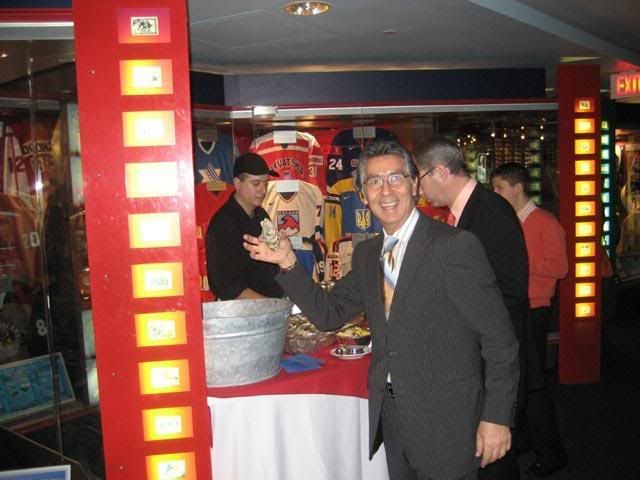 My 190 & Mario's Doppel:
That's Tim Horton's hockey jersey behind us: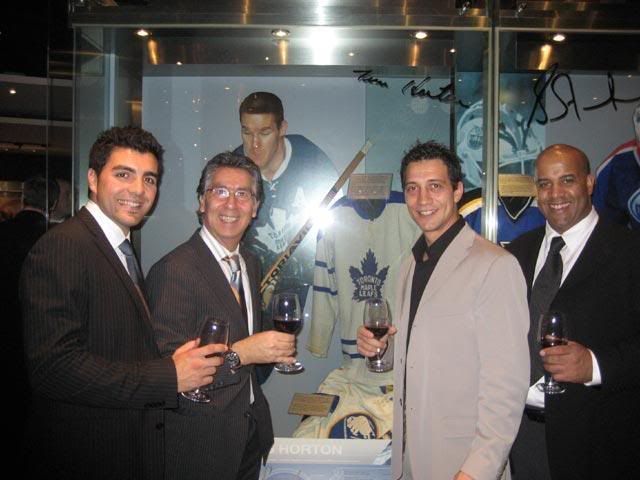 With Marcel Dion: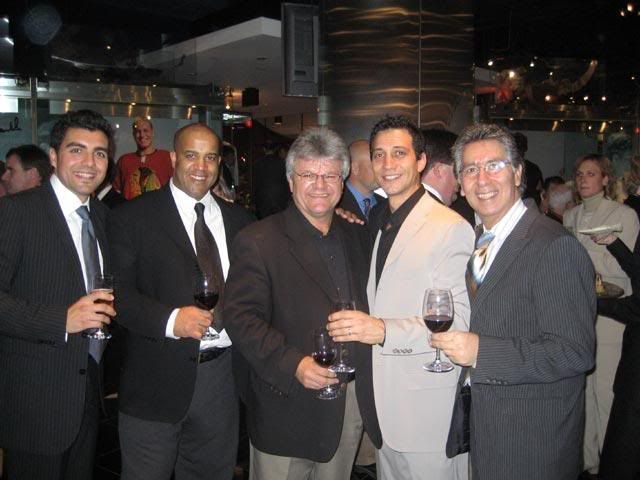 …and Serge Sevard:
Also with John Ferguson, head coach of the Maple Leafs: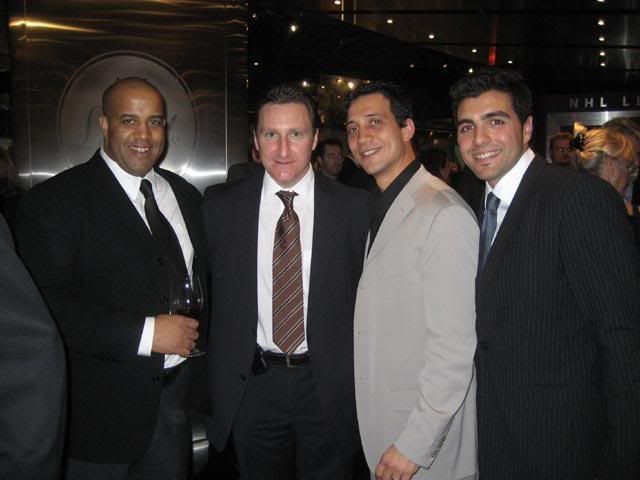 The guys were happy!!!!!
Hockey's 'holy grail'!!!!!! Lord Stanley's Cup in the background: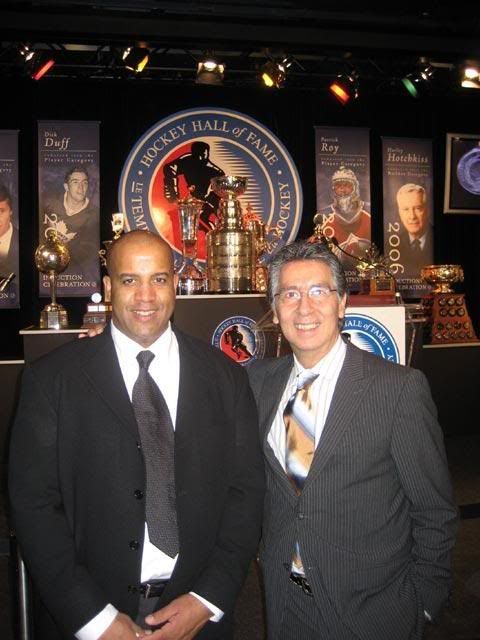 OK, enough of that, it's time to leave:
Off we went to the usual watering hole where we met up with a few more WIS's….
Left to Right:
Joel's lovely girlfriend (fiancée?? LOL), Roger, Me, & Joel: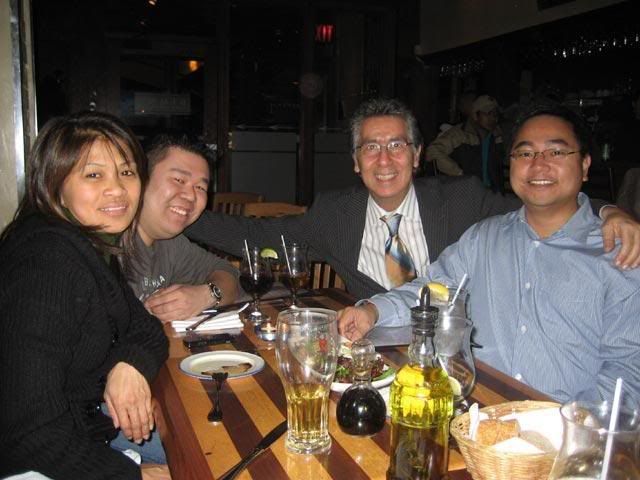 Hamming it up for the camera!!!
Carlo was also there:
…and it's always great to see Laurance again:
Ooops, I forgot the flash: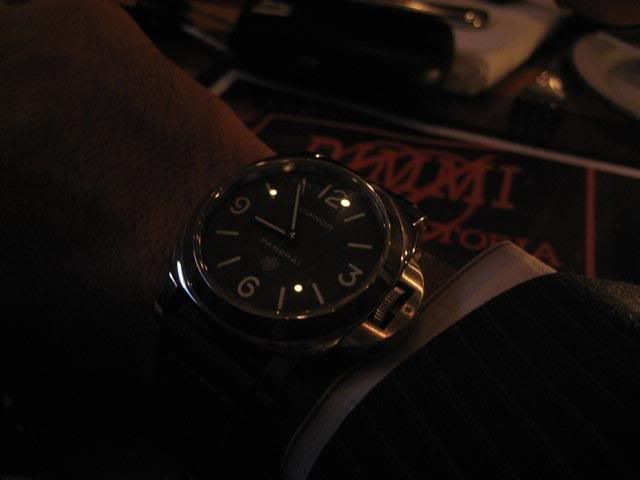 Carlo's 0….
Roger's Rollie: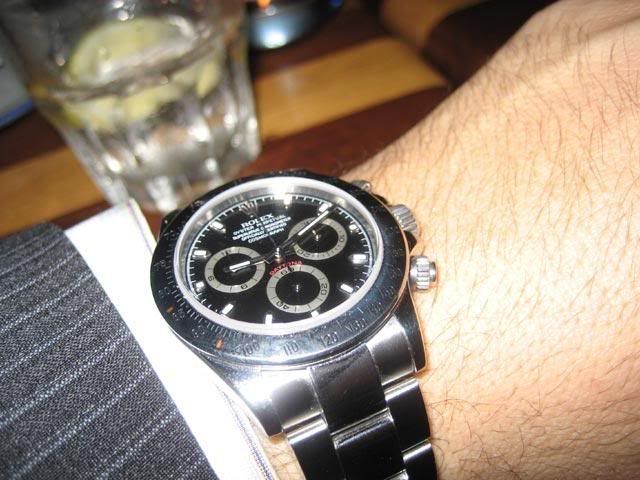 OK, now Kust has something to say so listen up, LOL!!!!!!!!!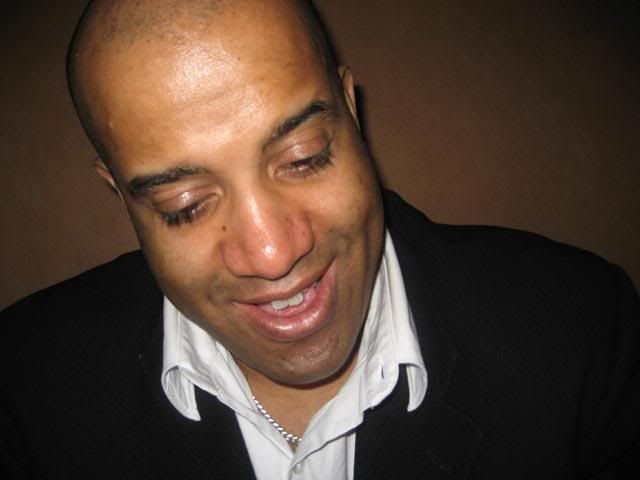 I big thanks to everyone who showed up and I'm looking forward to meeting you all again. You should all start planning for next years' F1 GTG here in Montreal during the Grand Prix weekend.
Also, thanks to Mario for picking me up at the airport and even bringing me back the following morning, thanks Bro!!!
I over-nighted at the Westin Prince: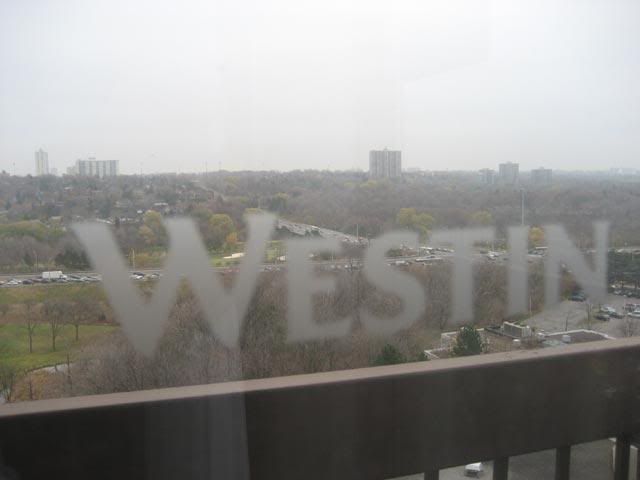 Here another view from my window:
….Add a little zoom and I'm now dying for a coffee: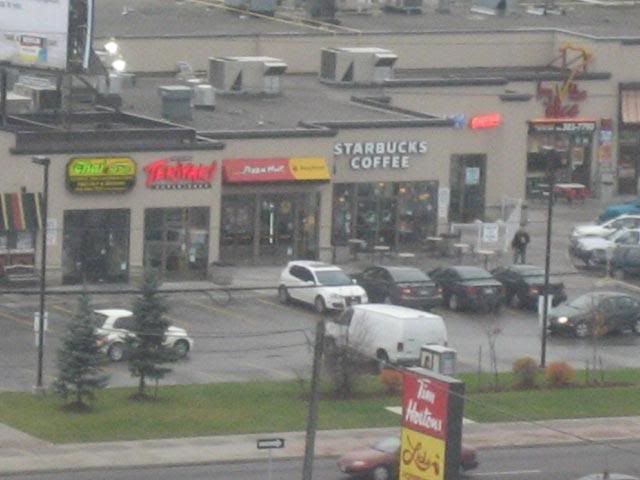 The 190 was a great choice fro this trip: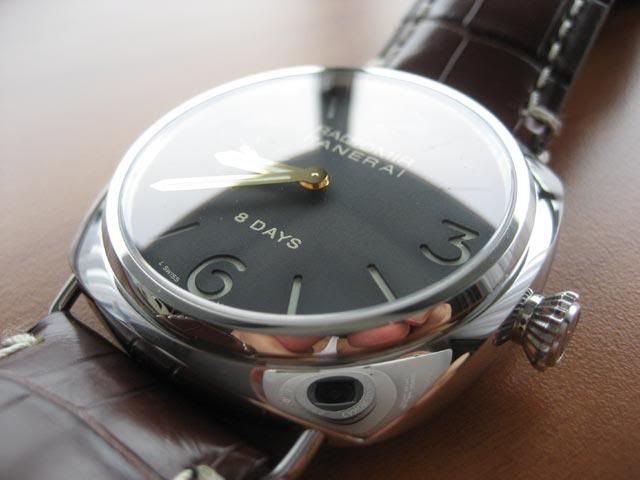 …and still loving it on Kurt's great Brown Gator!!!!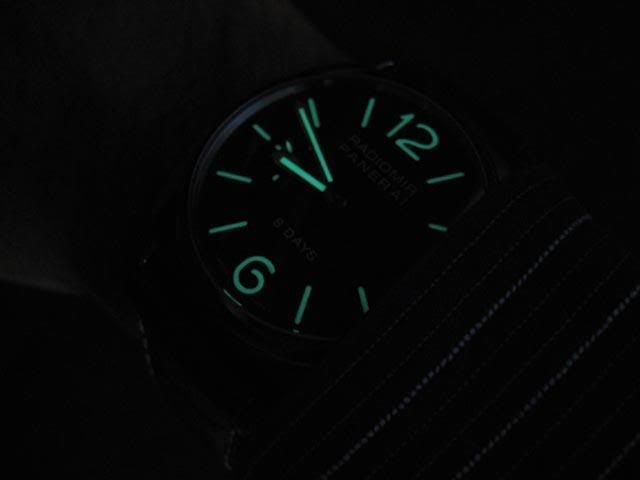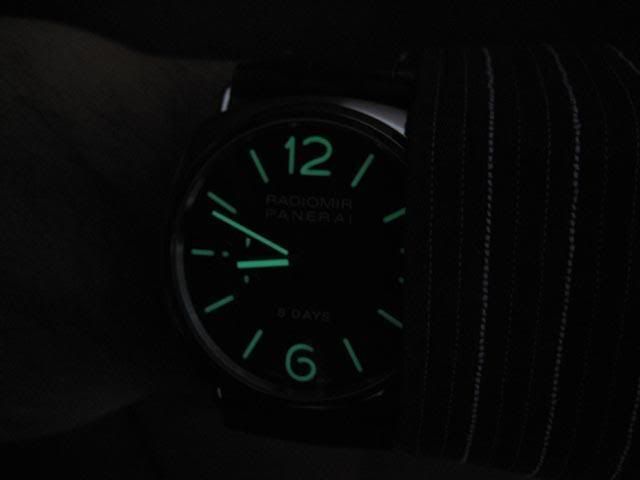 We finally made it to that Starbucks!!!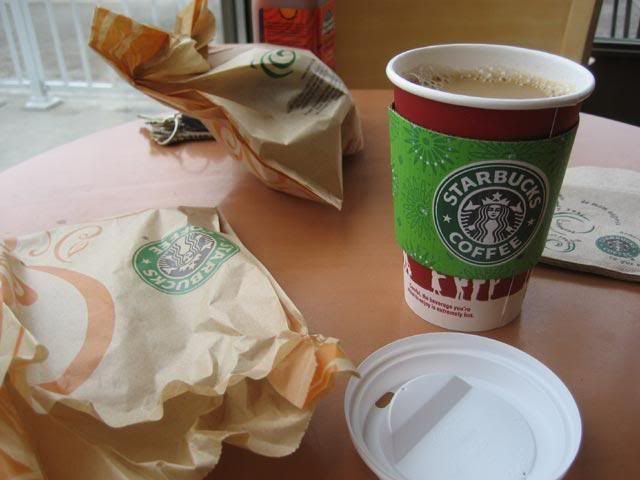 I gues the rush was over at the Toronto airport: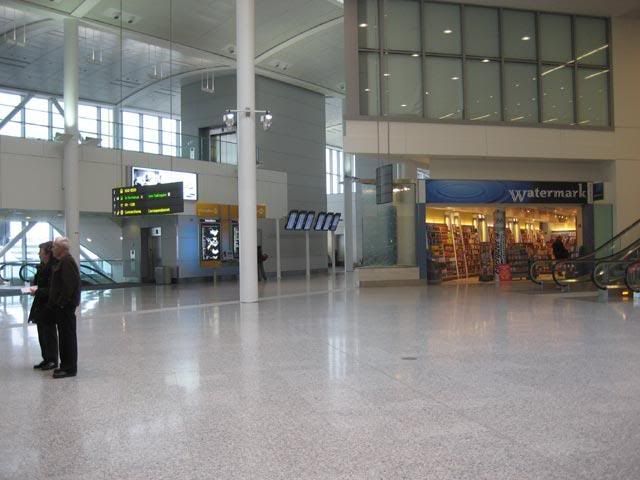 Well, that's all for now. It's nice to be back and I hope to start posting again on a regular basis.
Thank you for looking!!!!!