Yay for you, Tigs! (msg about my experience)
by (Login JustDoItDeb)

I now have long periods where I don't obsess about food, and while I might eat a bit too much, I can finish a meal and have that be it until the next meal. So when I start to crave carbs, I take a look at what's been happening in the household or with my family members. A lot of times that is the stressor that set me off.

I think that the stresses of working full-time and trying to keep up with the bills all by myself might have been why I used to be out of control with my food most of the time. I dealt with temporary situations like having no fridge, having my electricity turned off, having my electricity stolen by a neighbor with a common wall, having the gas turned off, so I couldn't take a shower at home. Thankfully that last time there was a gym for the tenants in the building where I worked that had a shower, so I showered there until I could afford to pay the gas bill. For years my grocery budget was $25 a week, it was the only place where I could cut back, as utilities are must-haves. But I would end up buying pizza or Juan Pollo chicken (better by far than El Pollo Loco), sometimes Chinese food, to satisfy my cravings. No wonder I had trouble paying my bills! Yikes, what a vicious circle that was too!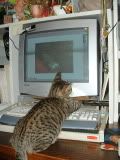 ~Skittle went searching
on Google. We don't know
exactly what she Googled
and she's not saying, but
the results included some
mathematical formulas and
a foreign embassy!~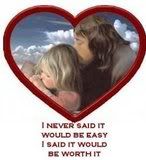 AND WE ARE SO WORTH IT!



Posted on Mar 13, 2012, 8:35 AM
from IP address 76.212.187.211

Respond to this message

Return to Index