Turkey tweaks cult of national founder
ISTANBUL (AP) On a trip to Rio de Janeiro, a Turkish notary public gazed at the Christ the Redeemer statue that looms over the Brazilian city and was inspired to build a monumental likeness of his idol: Mustafa Kemal Ataturk, Turkey's independence war hero and national founder.
"I said to myself: 'Jesus Christ is a great man, but my Ataturk is as great as him,'" said 78-year-old Sitki Kahvecioglu, who fulfilled his dream 15 years later.
A 22-meter (72-foot) high copper statue of Ataturk the country's biggest of the iconic figure was inaugurated on May 19 in northeastern Turkey, a tribute to the near-mystical hold that Ataturk exerts over his fervent believers, whose admiration is rooted in his success in imposing secular values on a largely Muslim nation.
Yet the cult of Ataturk, once a staple of Turkish state ideology, is slowly, sometimes imperceptibly, being diluted, replaced in part by the Ottoman imperial era as inspiration for an Islamist-rooted government with its own set of ideas about modernity, morality and regional stature.
To be sure, Ataturk, whose surname means "father of the Turks," is still seemingly everywhere more than 70 years after his death.
His face is on banknotes. His piercing eyes and widow's peak adorn framed portraits in public offices, and many shops and homes. His sarcophagus lies in a giant mausoleum in the capital, Ankara. Istanbul's main international airport is named after him. Turkish law says it is a crime to insult his name, though prosecutions have eased up in recent years.
But Turkey is a nation in the grip of an astonishing transformation, and such official reverence appears increasingly out of sync with the times.
Today's Turkey is a democracy grappling with an authoritarian legacy, a market economy whose explosive growth in the past decade is the bedrock of newfound swagger and a Western ally with historical and cultural links to the Middle East that place it at the forefront of debate about the change sweeping the region.
It is also led by pious Muslims whose electoral triumphs drained power from military-backed classes that championed the code of Ataturk, who pulled together a nation from the wreckage of the Ottoman Empire, diminished Islam's influence by decree, welded Turkish ethnicity to national identity and reinforced the power of the state over the individual. The current government has sought to soften that credo, preserving Ataturk as a national icon but chipping away at the idea that his word, and traditional expressions of homage, are inviolable.
"In the past, to say 'Ataturk said so' would be the end of the discussion," said Mustafa Akyol, author of "Islam without Extremes: A Muslim Case for Liberty."
Now, Akyol said, more people are willing to challenge Ataturk's precepts, and as a result, followers of his ideology, known as Kemalism, "are becoming more insecure and that sometimes makes them even more insistent about keeping the symbols."
One example of tension-tinged change came on May 19, the anniversary of the day in 1919 that is celebrated as the beginning of the Turkish fight for nationhood with Ataturk, who only later acquired that surname, at the center of the narrative. For the first time, the militarism of past celebrations was replaced with civilian events hailed by government officials as more inclusive. In Istanbul, a ceremony in front of a statue of Ataturk skipped the traditional moment of silence held in his honor and a band played the national anthem. Some onlookers were outraged, shouting: "We want respect for Ataturk."
Howard Eissenstat, an academic at St. Lawrence University in the United States who is working on a book about the roots of Turkish nationalism, said that some Turks distrust the ruling party for challenging "longstanding definitions of what being a Turk is." He traced the start of this conflict to the 1950 election victory of an opposition group over a party founded by Ataturk, who died in 1938, in a process that accelerated with the opening up of the economy in the late 1980s.
Eissenstat compared Turkey's "cultural war" to what some American conservatives have called a "war on Christmas" recent disputes in the United States over whether Christmas should be observed as a secular or religious holiday in public settings. He also noted that the willingness of Turkish leaders to acknowledge official wrongdoing in a deadly bombing campaign aimed at crushing a Kurdish rebellion in the 1930s reflected an indirect way of tarnishing the reputation of Turkey's premier historical hero.
http://www.usnews.com/news/world/articles/2012/06/10/turkey-tweaks-cult-of-national-founder
Turkish planing of indigenous projects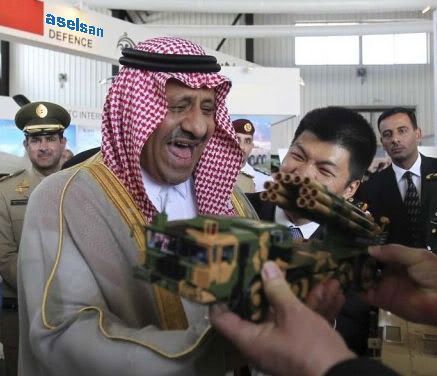 April/21/2012
Turkey is not like China. Turkey is, just like Italy, Greece, Spain and Portugal.
www.hurriyetdailynews.com