Has caused alarm in the secret services of the West and Turkey, the information that the Syrian army began to move chemical weapons from storage to the specific points of the various fronts across the country, while at the same time the armed forces of the country experiencing ballistic missiles can carry chemical warheads.
This move combined with recent tests of ballistic missiles Scud-D which have a range of 300 km can carry warheads with chemical weapons like Sarin and mustard gas have caused concern in the West and Turkey, which sees that Assad does not it is easy to leave power.
Already the trend has alarmed Ankara and the reaction of American officials who said that the transfer of chemical weapons outside of the store could escalate the situation in the country and a threat to U.S. national security.
According to reports from the area were the two reasons why the Assad went to this motion. First, the use of IED by the rebels in battle tanks T-72 with great results in Aleppo and Damascus, cities, and secondly the fact that now the Syrian government controls the areas where there is a large military presence.
In other parts of the country the rebels have managed to have a percentage of control. With this move warns that it will be possible to strengthen the rebels and Islamist mercenaries, without paying a heavy price and the western Turkey.
Indeed supposed diaminythike the West from Russian channels that "chemicals to be used against insurgents," but of course never in the history of world war rebels hit with chemical weapons mounted on ballistic missiles!
So it is clear that this move threaten neighboring countries and not Israel Jordan Turkey AKI course, are the matrices of Islamic mercenaries por reinforce the rebels ...
The arsenal of the Syrian Army has significant and important ballistic missile systems such as M-600 rockets and Fateh-110 with a range of 300 km and Zelzal missiles with a range of 210 km Apart from these ballistic systems diathetei Syria and Scud-C missiles with valinkes 500 km Turkey posing an immediate threat.
Department news defencenet.gr
http://www.defencenet.gr/defence/index.php?option=com_content&task=view&id=47556&Itemid=139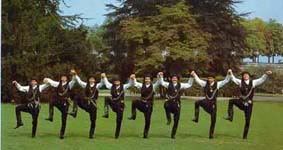 ............................................
""Maniots, known for their martial qualities, were the first to join the Greek liberation movement. The society called the Filiki Eteria ("Company of Friends") sent their representatives Perrevos and Chrisospathis to organize the Maniots. On March 17, 1821, 12,000 Maniots gathered in the church of Taxiarchs (Archangels) of Areopoli and declared war against the Ottoman Empire. The flag of the revolution was white with a blue cross in the center. On top of the flag there was a sign, "Victory or death". The Maniots were responsible for writing "Victory" and not "Freedom" on their banner since Mani was always free. On the bottom of the flag lied an ancient inscription, "With the shield or on the shield."
...........................................