15 years ago, Erbakan tried the same project; yet he failed because Darwinism-Materialism was still strong in Turkey. People believed atheism was true.
However now, ppl understood quite well that claims such as "when dinosaurs jumped in the air, their upper feet became wings and so birds came to existence" are uber-stupid.
We defeated Atheism. Scientifically, phylosophically.
That's why you see mosques being built.
Taksim Square is full of gays, communists, brothels, drug-consumers etc.. That's why they oppose.
Btw, Griks think Islam is a dead ideology like "Christos" thought.
Well, Islam is scientifically-backed.
Btw, every single idea going from West to Turkey is wicked and ill.
Be that Christianity or Secularist materialism. They both svck, they're both wrong.
_________________________________________
Evolution... the result of 300 years of Western Free-Think and Enlightenment: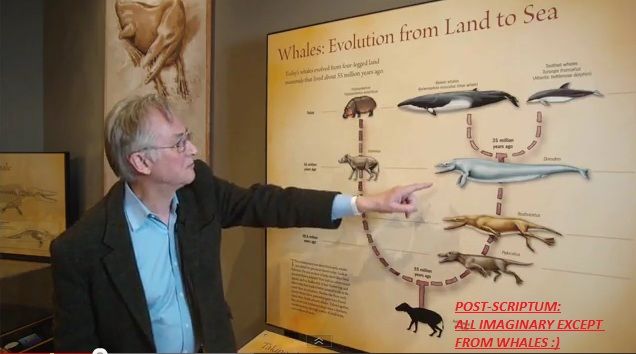 "dogs jump into the sea and become whales"