it is really sad to see so much creativity and talent to get wasted just because our state is being consisted by traitors and incompetents, we have the potential to excel but we rarely get advantage of our opportunities
young people are forced to migrate , we loose great scientific minds who could work for us and the state, but they are forced to leave abroad because they get no support by this treacherous state
After the last elections that i saw people (god should make them people i consider them as stupid animals and enemies of the country) anyway, i really lost any hope that we might try to improve things
The public did not only bring the same thieves and traitors in power but they gave an immense power to communists.
Well, what can i say? the only thing that can be said is that it will take along time ,decades, or even more to make our state to work properly, a state which will give motivation to the citizens to produce, a social state
not this tumour which is being consisted by corrupted traitors and brainless voters who have been attached to this system and have been fully integrated like the mosquito is being attached to the flesh in order to sack fresh blood
Anyway it is a pleasing thing to hear of our success because this may give us some hope about the future because to be honest i dont have any, it is just sometimes the power of patriotism which still keep us in this country
If it was not for the patriotism i would probably have left it long ago.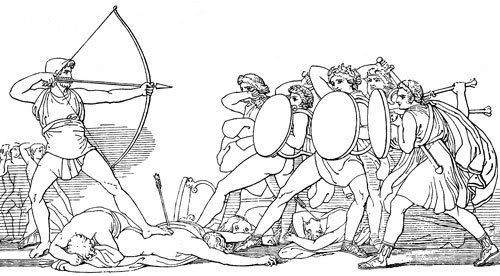 ODYSSEUS KILLING THE SUITORS