Turkey rotates stringer missiles towards Syria: report
ISTANBUL, June 29 (Xinhua) -- Turkey on Friday rotated its stringer missiles in the Oncupinar Border Post towards Syrian soils, as it continued its military deployment along the border with the unrest-ridden country, local Dogan news agency reported.
Turkish commanders of the Adana 6th Mechanized Infantry Brigade and the Gaziantep 5th Armored Brigade visited the region Thursday and inspected the deployed artilleries and missiles, said Dogan.
Also, the country's Chief of Army, General Hayri Kivrikoglu, has arrived in the southeastern town of Siirt to inspect the 3rd Brigade Command Post.
However, Turkey's military deployment irritated the people living in border town of Kilis, who said they are afraid of going to their fields and they rejected the potential war, according to local media.
Turkey started deploying rocket launchers and anti-aircraft guns along its border with Syria after its fighter jet was allegedly shot down by Syria last week.
Damascus has described its shooting down of the Turkish F-4 jet as an act of self-defense.
Turkish television showed that a convoy of about 30 military vehicles, including trucks loaded with missile batteries, arrived in the country's coastal town of Iskenderun and was deployed near the Syrian border on Wednesday.
The convoy was escorted by police cars, anti-aircraft artillery and military ambulances. Other military vehicles also moved to the border town of Reyhanli in Hatay province.
Turkish President Abdullah Gul is due to discuss the soaring tension with Syria at a National Security Council meeting on Thursday.
http://news.xinhuanet.com/english/world/2012-06/29/c_131685302.htm
Turkish planing of indigenous projects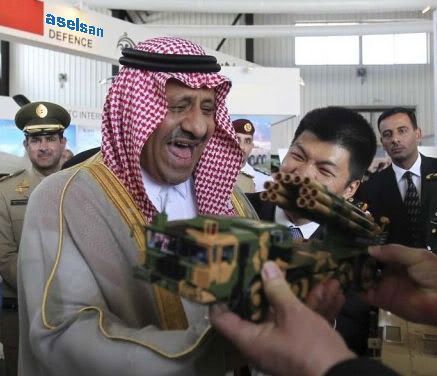 April/21/2012
Turkey is not like China. Turkey is, just like Italy, Greece, Spain and Portugal.
www.hurriyetdailynews.com