Greece Ready for 100G Internet
Stephen Liu | July 13, 2012 at 9:44 am PST
One of the most interesting aspects of the Cisco Visual Networking Index is how the explosion of Internet traffic is taking place everywhere. We've talked before about how countries such as Iceland and Bermuda are leveraging high speed connections to the world to grow their economies. This time let's look at Greece and competitive carrier hellas online (hol) on how they are preparing for the zettabyte era. (A zettabyte is 1021 bytes, in case you had forgotten).
Hol is one of the largest fixed-line telecommunications services providers in Greece offering a range of retail, business and wholesale services, and they also own the most extensive core backbone network in Greece. Their fiber optical network stretches over 4166 km nationwide and recently they've started offering an on-demand interactive video service called "hol video club" that has really taken off. Despite the challenges of the European economic situation, hol is continuing to see not just increases in bandwidth demand but also gains in the number of subscribers. Most recently they've seen increasing growth in cloud-based services as well.
Hol is also one of the most recent carriers to put Cisco's 100G coherent optical solution through its paces. For hol, 100G offers a solution to meet their need for as-needed, cost-effective bandwidth growth without the need to replace any fiber infrastructure. This is a common situation carriers are finding the 10G links are no longer sufficient; yet running multiple 10Gs in parallel is not optimal. The challenge has been finding a solution which simply enables "plug in play" upgrades to 100G. This was one of the key objectives of the Cisco engineering team who developed the 100G DWDM solution. To make 100G widely deployable and commercially successful, it needed to have similar performance and engineering specifications as previously deployed 10G links.
Hol's successful trial of the dense wavelength division multiplexing solution was run between two locations in the Greek capital of using the Cisco ONS 15454 Multiservice Transport Platform (MSTP) system. The test involved 100G single carrier optical interfaces connected to hol's existing 10G optical infrastructure. Although we'd lab tested the solution to greater distances with the European Advanced Network Test Center(EANTC), what really counts is when it works in a real-world environment. This evaluation proved that hol can use its existing fiber infrastructure network while supporting new 100G services and ensuring that there will be no data bottleneck hampering the growth of services in Greece
Orestis Karadimitriou, Senior Manager, Network Engineering, hellas online, said:
"Successful 100 Gigabit trials are essential for hellas online to meet the challenges resulting from growing traffic and to ensure operational excellence for the end user. Achieving today a 100 Gigabit link on our transport network (based on the Cisco ONS 15454 MSTP) is a testament that our technology choices leveraging the data opportunity and secure that hellas online will continue delivering innovative products of the highest quality in Greece."
http://blogs.cisco.com/sp/greece-ready-for-100g-internet/#utm_source=feedburner&utm_medium=feed&utm_campaign=Feed%3A+CiscoBlogSp360ServiceProvider+%28Cisco+Blog+%C2%BB+SP360%3A+Service+Provider%29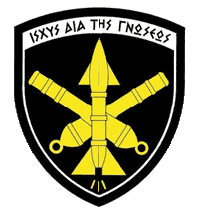 Power through Knowledge
"I hope for nothing. I fear nothing. I am free."
Nikos Kazantzakis