Naturally a question arises...Why not Greece? As Panos Laskaridis (see info below) said in his speech a month ago:
"Especially for the shipyards, it would be useful to add the following general comments: We must distinguish shipbuilding in two categories. Shipbuilding yards where the Greek cannot compete today in any way with the shipyards in the Far East. They can only build naval ships or specialised vessels and those are with high costs due to very low productivity.
The other sector which in Greece has been great in the past and can also see great success in the future, is that of the ship repair sector, what is generally called the Perama ship repair base. The expertise and technical capacity of the Greek repair teams is very high but this area still suffers from unbearable trade unions and thus political influence, and as a consequence there is no confidence to bring the ships in Piraeus and Perama for repairs."
Panos Laskaridis' full speech on Greek Shipping's importance at the War museum last month:
http://www.allaboutshipping.co.uk/2012/06/01/panos-laskaridis-full-speech-on-greece/
Panos C Laskaridis
Managing Director
Laskaridis Shipping Co. Ltd.
Panos Laskaridis established Laskaridis Shipping Co.Ltd. in 1977 and Lavinia Corporation in 1978 which developed into a versatile Shipping Group controlling a large Reefer and Tanker Fleet, two shipyards in Spain, various agencies, shipbroking and shipoperating companies in Europe and the USA along with various other shipping related business. He oversees the day to day business of the Group which employs some 3500 people.
He has over 35 years experience in shipping and has been involved variously in other Group related business in Leisure, Gaming and Real Estate.
He is the current Chairman of the UK FD+D Club, Secretary of the Union of Greek Shipowners, a Member of several Classification Societies' Committees in Greece and a Member of many Learned Societies.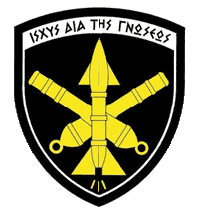 Power through Knowledge
"I hope for nothing. I fear nothing. I am free."
Nikos Kazantzakis