Greek Pupils Excel at the 53rd International Mathematical Olympiad
By Areti Kotseli on July 20, 2012 in News
Greek pupils shined during the 53rd International Mathematical Olympiad receiving a Gold, a Silver and three Bronze medals as well as an honorable mention in Argentina on Monday July 16, 2012.
During the contest, Greek pupils proved to be the brightest minds of the Eurozone, leaving Germans, Italians, Dutchmen, Spaniards and others behind.
Every single pupil representing Greece received a distinction, bringing a Gold Medal to our country for the second consecutive year.
Our talented youth continued the long-year tradition of distinctions in International Mathematical Olympiads proving right the volunteer work of the Hellenic Mathematical Society.
Greek pupils were escorted by Professor at the National Technical University of Athens Anargyros Fellouris and Mathematician Evaggelos Zotos.
A total of 548 participants from 100 countries competed July 4-16 in the annual math competition designed for pre-collegiate students.
South Korea ranked first overall in the 2012 competition, with China as runner-up. Next years event will take place in Santa Marta, Colombia.
The Greek students who received distinctions are:
1.Lolas Panagiotis, Trikala, Gold Medal
2.Dimakis Panagiotis, Athina, Silver Medal
3.Mousatov Alexandros, Athens, Bronze Medal
4.Skiadopoulos Athinagoras, Rhodes, Bronze Medal
5.Tsinas Konstantinos, Trikala, Bronze Medal
6.Tsampasidis Zacharias, Katerini Honorable Mention
http://greece.greekreporter.com/2012/07/20/greek-pupils-excel-at-the-53rd-international-mathematical-olympiad/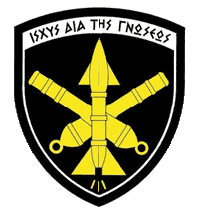 Power through Knowledge
"I hope for nothing. I fear nothing. I am free."
Nikos Kazantzakis