The Turkish leader Kemal Kilitsntarolgou opposition accused the government of Erdogan for movements that led, as he said in Turkish involvement in Syria, creating problems in Turkey.
"Now Turkey is a country with a problem," he said, and concluded by saying: "We want our people to pay the price for Western interests. We do not want Turkey to be dragged into the swamp. We do not want war. "
Kilicdaroglu said that Erdogan is trying to kill a stranger bird, using a foreign weapon. "Strong as we use a broker in the process of division and redesign of Syria. We were supposed to be key players in the region, but we end up playing.
"We warned the government about the consequences of conflict in Syria sechtariastikon. Accused us (the government) for this. I wonder if the government thinks Erdogan now reconsider its stance. Turkey does not deserve to be representative of other state interests ", said Turkish politician
http://www.defence-point.gr/news/?p=54516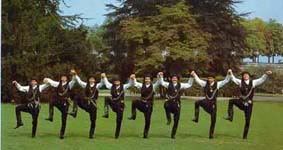 ............................................
""Maniots, known for their martial qualities, were the first to join the Greek liberation movement. The society called the Filiki Eteria ("Company of Friends") sent their representatives Perrevos and Chrisospathis to organize the Maniots. On March 17, 1821, 12,000 Maniots gathered in the church of Taxiarchs (Archangels) of Areopoli and declared war against the Ottoman Empire. The flag of the revolution was white with a blue cross in the center. On top of the flag there was a sign, "Victory or death". The Maniots were responsible for writing "Victory" and not "Freedom" on their banner since Mani was always free. On the bottom of the flag lied an ancient inscription, "With the shield or on the shield."
...........................................