Application made by Greeks wins award in Hong Kong conference!
30 June 2012, 09:21:44
Best Demo Award
for a research team from the Information Technologies Institute (IPTIL) of the Centre for Research & Technology Hellas (EKETA) for its application ClustTour in the International Conference on Multimedia Retrieval of the Association for Computing Machinery (ACM ICMR).
The application developed by researchers Symeon Papadopoulos, Juxhin Bakalli, Ioannis Kompatsiaris and Emmanouil Schinas and suggests sights worth visiting in 30 cities around the world according to the preferences of previous visitors. It is the 2nd time that the team wins the prize!
According to Mr. Papadopoulos the distinction is an indication of the capabilities that exist in Greece for the development of cutting edge technology in the field of the internet and social networks, while at the same time it offers ideas regarding how we could empower traditional markets, such as tourism, utilising new technological means.
ClustTour is an application that allows the user to take a virtual tour of interesting areas and happenings of a city. It is recommended for those who want to visit the city or even just get an idea of how the city looks like, as ClustTour offers a great collection of maps, photographs and descriptions. What is different about the particular application is that it is not based on conventional travel guides and travel experts but on what the tourists who visited the cities consider interesting.
The user can browse more than 30 cities, see photographs, explore maps for easy navigation through city areas, search the internet with a single click, note favourite places so they can be found easier or exchanged and enjoy the most interesting spots of every city.
Clust Tour uses sophisticated analysis technology so that the user can discover the most interesting places and events. These can range from famous destinations to events and activities like concerts, shopping trips, parties, bookcrossing and off-the-beaten path spots. Information material, photographs, descriptions and search options for more information are available for every citys hotspots and events.
ACM is the worlds largest educational and scientific computing society and the ACM International Conference on Multimedia Retrieval is a gathering of researchers, practitioners and multimedia retrieval systems users to exchange the latest ideas in the field. This year 11 research teams from all over the world participated in the technical demonstrations.
The Best Paper Award went to Linking Visual Concept Detection with Viewer Demographics created by Adrian Ulges, Markus Koch, Damian Borth and the Best Reviewer Award went to John R. Kender from Columbia University.
The application:
http://itunes.apple.com/app/clusttour/id487608260?mt=8
http://www.icmr2012.org/awards.html
CVs
http://www.iti.gr/iti/people/Symeon_Papadopoulos.html
http://www.iti.gr/iti/people/Ioannis_Kompatsiaris.html
http://www.iti.gr/iti/people/Manos_Schinas.html
http://www.iti.gr/iti/people/Juxhin_Bakalli.html
http://en.goodnews.gr/Articles/Application-made-by-Greeks-wins-award-in-Hong-Kong-conference_1575.html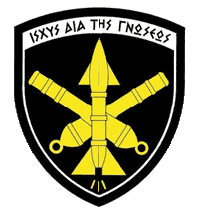 Power through Knowledge
"I hope for nothing. I fear nothing. I am free."
Nikos Kazantzakis