Suburbs of emdinli (emzinan), recaptured the PKK units, from last night and attacked buildings in the city center, resulting in the Turkish Army to launch new epichereiseis from early morning. The city is not controlled by the Turkish Army, and has circled around by units of the PKK.
Generally throughout the province Hakkari, Turkish-Iraqi-Syrian border in flames again. Explosion in the government building Thursday emdinli seriously wounded man of Turkish special forces, deinontas men feel that the Turkish army is not even safe in their bases.
Everywhere in the PKK men have set up checkpoints on roads which carry out checks and have even been informed residents that the area controlled by the PKK, which is the "lawful authority"!
The bombing of the Turks have caused large fires in the forests, and a wave of refugees running to escape their lives, but paradoxically, Human Rights Watch did not speak, the moment in Syra is versatile.
The PKK attacked kaikatestrepse Army outposts and Stratochorofylakis Beresela in the nearby villages and Balar Tütünlü, Mount Goman and rural villages Rüzgarl (Rubunus), Yiitler (Nérkule) and Balar (Nehri). This was followed by fierce bombing by Turkish fighter F-4 2020 trip to Konya from attack helicopters and AH-1W.
The Turkish army had claimed on Monday that the companies had terminated "successfully" but the PKK seems to have thought otherwise.
Another serious point hidden from toustourkous politeseinai why the PKK insists erecting roadblocks on highways and controls something that shows state structures Players opening effort control over who enters and exits the "country". Something like that office.
As for his persistence in emdinli (emzinan) let us remember the example of Konitsa during the "guerrilla", the '46-'49 in Greece, where o communist Democratic Army of Greece (DSE) attempted to understand Konitsa to erected round this "state lines".
http://www.defencenet.gr/defence/index.php?option=com_content&task=view&id=50912&Itemid=139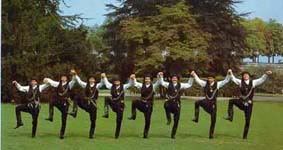 ............................................
""Maniots, known for their martial qualities, were the first to join the Greek liberation movement. The society called the Filiki Eteria ("Company of Friends") sent their representatives Perrevos and Chrisospathis to organize the Maniots. On March 17, 1821, 12,000 Maniots gathered in the church of Taxiarchs (Archangels) of Areopoli and declared war against the Ottoman Empire. The flag of the revolution was white with a blue cross in the center. On top of the flag there was a sign, "Victory or death". The Maniots were responsible for writing "Victory" and not "Freedom" on their banner since Mani was always free. On the bottom of the flag lied an ancient inscription, "With the shield or on the shield."
...........................................