Australia Re-lists PKK as Terrorist Organization
20/08/2012
AMSTERDAM, Netherlands In a media statement made Friday, Australias Attorney-General Nicola Roxon announced that five organizations have been re-listed as terrorist organisations under the countrys counterterrorism laws. One of which is the Kurdistan Workers Party (PKK).
Also included on the list were the Somalian Al-Shabaab, Pakistani Lashkar-e-Taiba and the Palestinian Islamic Jihad and Hamas' Izz al-Din al-Qassam Brigades.
Under the Commonwealth Criminal Code, Australia lists organizations that the Attorney-General is sure are directly or indirectly engaged in, preparing, planning, assisting in or fostering the doing of a terrorist act or advocating the doing of a terrorist act.
There are currently 17 listed terrorist organizations under the Criminal Code in Australia. The listing is valid for three years, after which an organization may be re-listed.
"In 2011, the Kurdistan Workers Party ended its ceasefire and continues to use violence to achieve its objective of autonomy for Kurds within Turkey, Roxon said.
"These organizations were re-listed following careful consideration of advice from security agencies for the purposes of the Criminal Code. The re-listings will ensure that all terrorist organization offence provisions under Australia's counterterrorism legislation continue to apply in relation to these organizations, Roxon said.
The PKK is also listed as a terrorist organization by Turkey, the United States and the European Union.
According to the report Turkey: Ending the PKK Insurgency by the International Crisis Group, the terrorist label obstructs realistic thinking about the PKK, whose actions, while including terrorist acts, would be better described as an insurgency.
Moreover, the NGO Scotland Against Criminalising Communities (SACC) argues that banning resistance movements is an intervention calculated to aid one side -- the government side -- in each of these conflicts. It makes peace less likely and creates a divine right of governments.
The SACC supported a campaign to lift the ban on the PKK in the United Kingdom and the European Union.
But attempts by activists and the PKK to lift the ban have not met with success. In January 2011, for example, the European Court of Human Rights (ECHR) upheld the conviction of Aysel Aydin, fined for supporting a campaign to lift the ban on the PKK.
http://www.rudaw.net/english/news/turkey/5110.html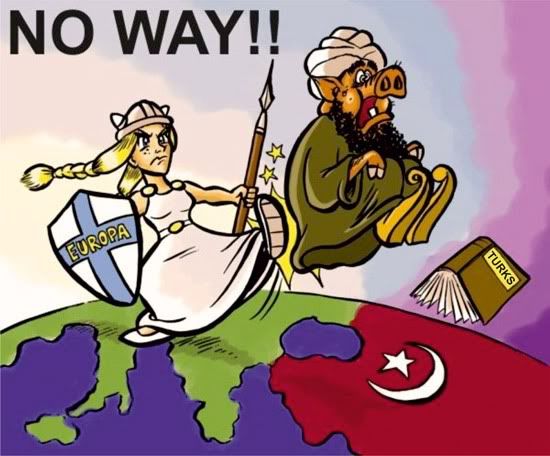 April/21/2012
Turkey is not like China. Turkey is, just like Italy, Greece, Spain and Portugal.
www.hurriyetdailynews.com