Below are the photos the man who emailed me from France sent. His name is Yves Kerempichon.
Here is his email explaining the photos, copied and pasted exactly as I received it: (I asked him to tell us who is in the photos)
**********************************************
Honestly I am not sure to be on the photos of the beach : my mother knew but she died in 1986. On the third photo I stay with my sister and my grandfather ( 73 old : he was catholic teacher in Quebec Province, Canada from 1890 to 1901 ). On our heads two US Navy white bonnets (?) given some days before by two lovely sailors. I have mine: inside its is possible to read :
COMSTOCH A.C. 387 Maybe can you find the author of this kindness ?
Our beach is a bay of 5 Km width of sand at low tide. Sometimes, from 11 august to 18 sept. we had together 10 LST: I can give you the numbers. The exact place is Saint Michel en Grève, Bretagne, not Cotentin ! See Google Earth.
Its ok for me to post these photos on your website. My grandfather : François ( dead 1948 ) and my sister : Geneviève lives in Paris. I am 69, Doctor retired 4 years ago. I am writing a book of souvenirs 1940-1944 during german Occupation ( we had one or two companies of Wehrmacht soldiers in Saint Michel ).
Glad to read you more
Yves
**********************************************************
Here are the photos from his family album: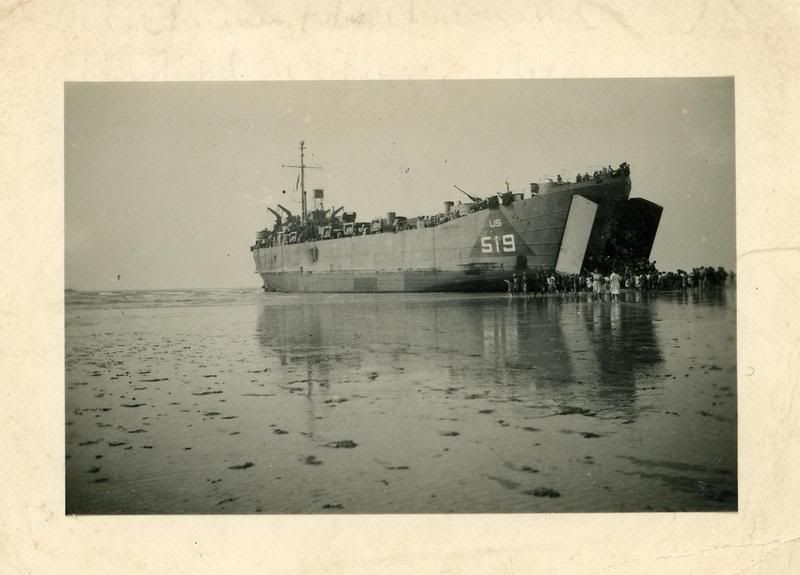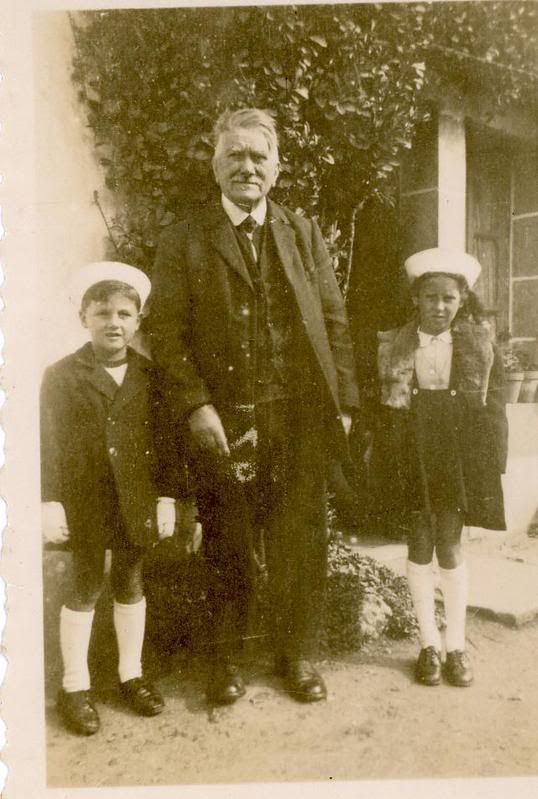 Yves is the boy on the left, here with his grandfather and sister. He still has the sailor cap. He is 69 years old now, a retired doctor.