Yes, Savannah just returned to the States from Iraq last week. Hooray !!! She is now in Fort Hood, Texas, undergoing debriefing (she's in military intelligence).
We hope to have her and her husband Pat (they met in Iraq and were married last summer) in Evansville for a visit next week sometime. Pat has never been to Evansville and is anxious to tour the LST.
Savannah just completed her second tour of duty. Each tour was over a year in length (one was 15 months). She is 23 years old. That means she has spent 10% of her life in Iraq.
This first photo is Savannah, taken in downtown Baghdad: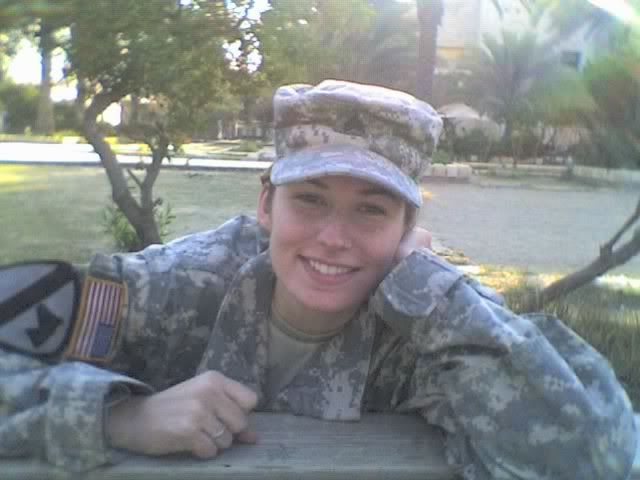 Despite the clothes, this next photo was also taken in Iraq. An Army fashion show done for fun around Christmas.