Hannibal is a very interesting small town with a lot to offer for a weekend tourist "place to go." And it is centrally located in the Midwest and very accessible. For example, Evansville, Indiana, home of the LST, is only a five hour drive away. There is a lot of great stuff to see in this area. The scenery is beautiful around here. You hear a lot about the "muddy" Mississippi River, but at Hannibal the river is a bright blue color surrounded by high bluffs and thick woods. Many caves to explore in the area.
Here are some photos of Hannibal. Thanks, Hannibal, for a great stop for the LST.
Here is one of the two big Mark Twain museums in Hannibal. Notice the white "LST Parking" sign on the street lamp in front.
Boyhood home complex two blocks from the museum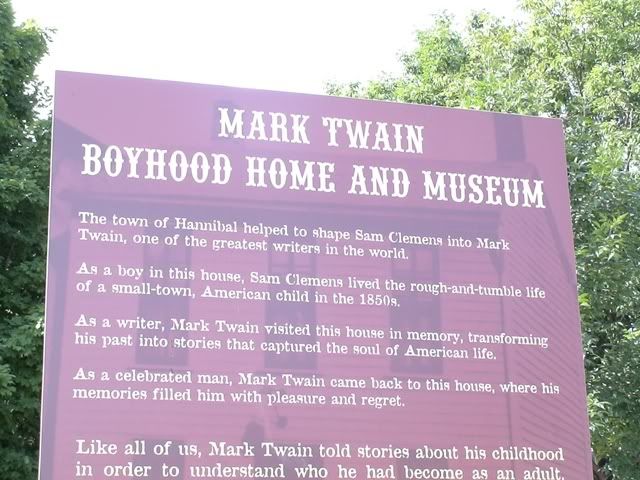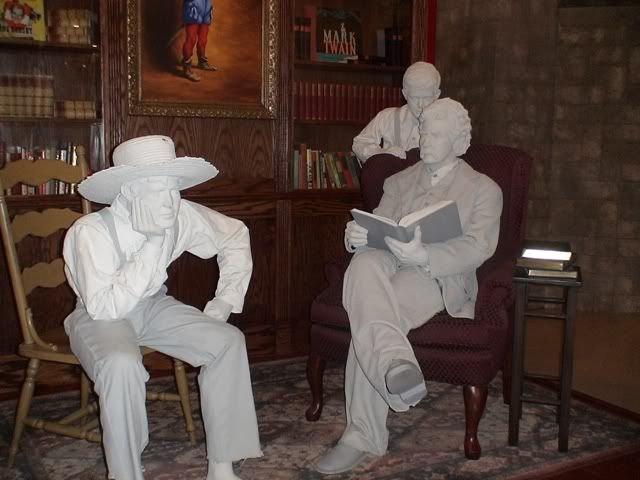 Samuel Clemons -- Mark Twain -- grew up in this house.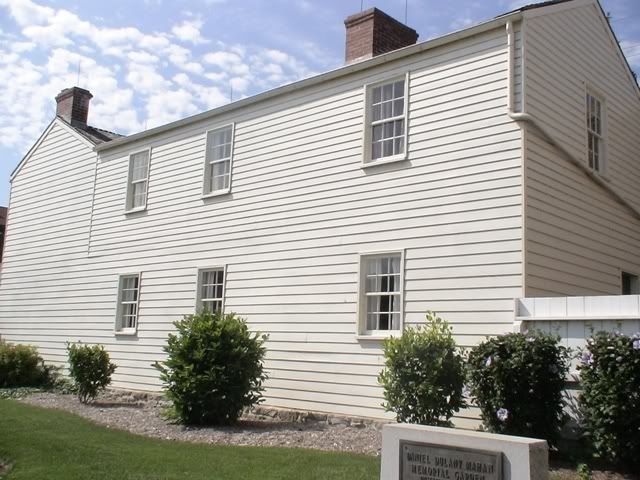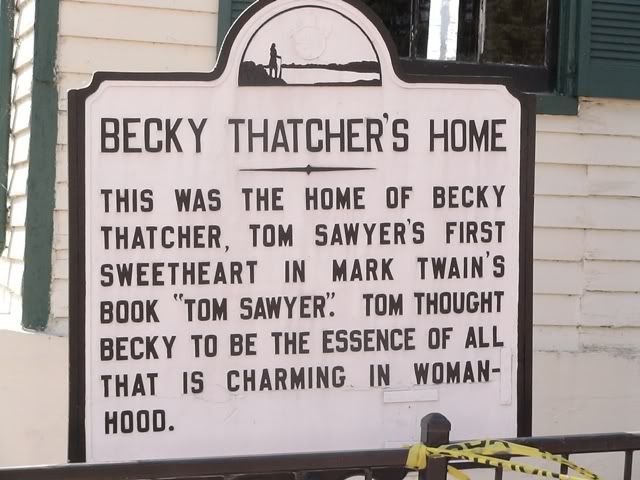 Becky's house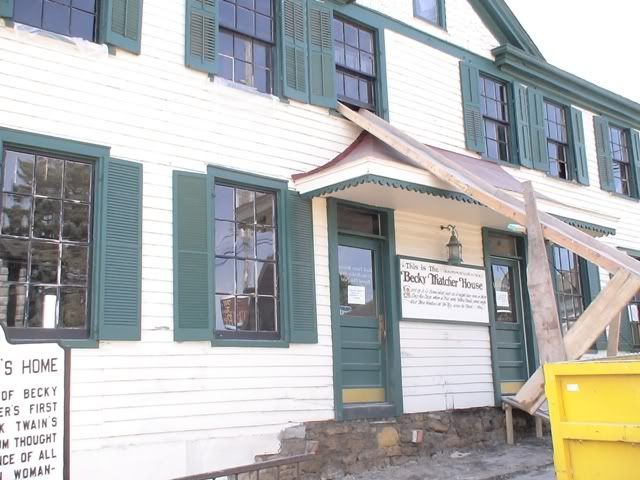 This is Dr. Grant's Drug Store. Dr. Grant treated Samuel Clemens as a child and Mark Twain later mentions the doctor in Tom Sawyer.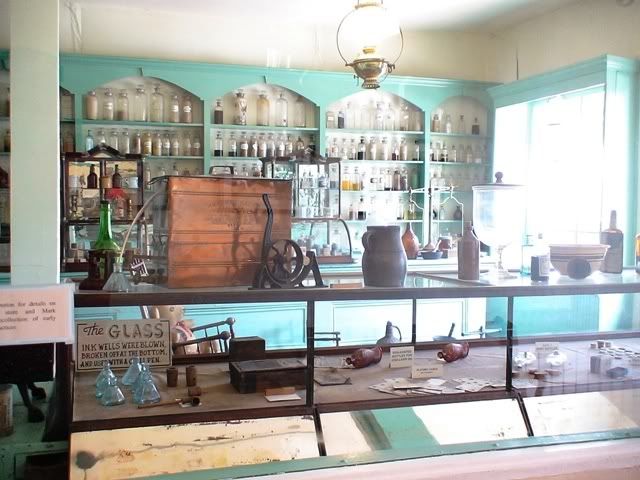 Downtown Hannibal has many streets like this one filled with unusual shops and places to see.