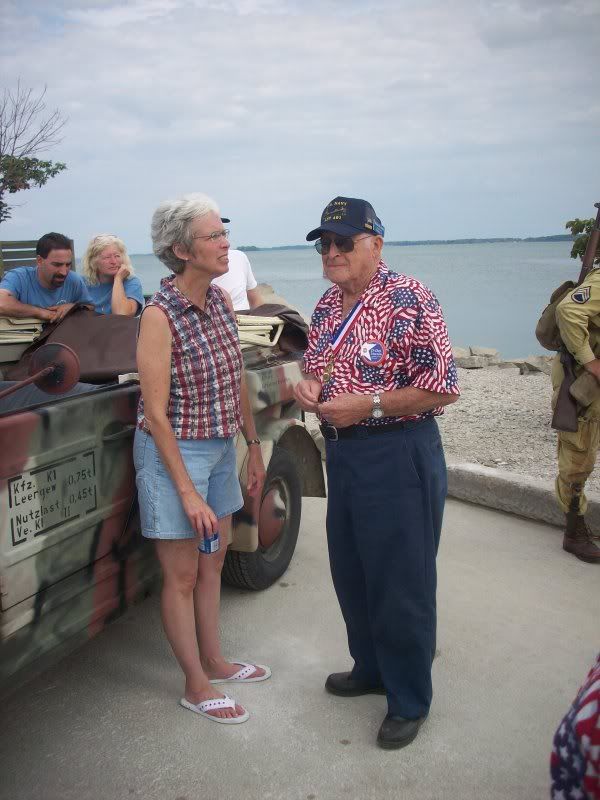 Link and Ann in the background, Diana Spitler (a cousin to the Adams') talking to Marion
Part of the Festival grounds
Lee (and the rest of the vehicle operators) were doing serious business. While displaying them is fun and a great way to honor veterans, these are not toys.. they are serious equipment and machinery and their power is respected.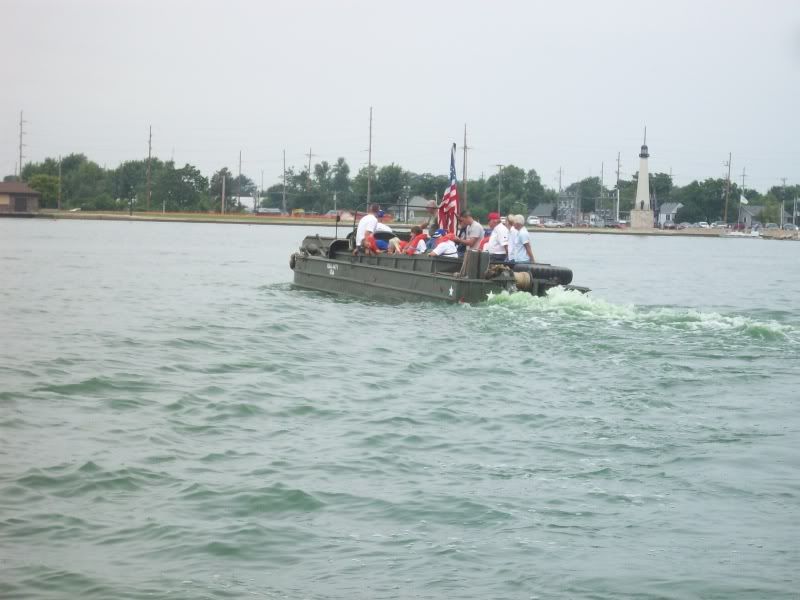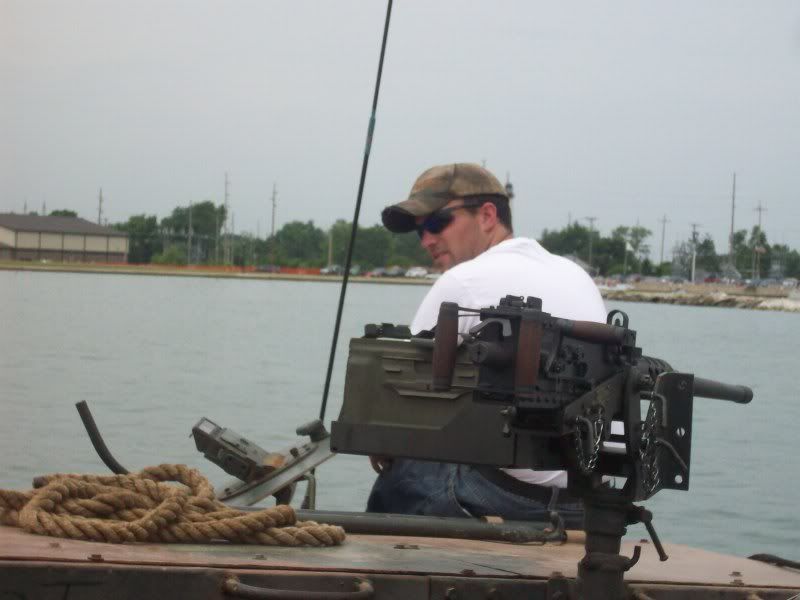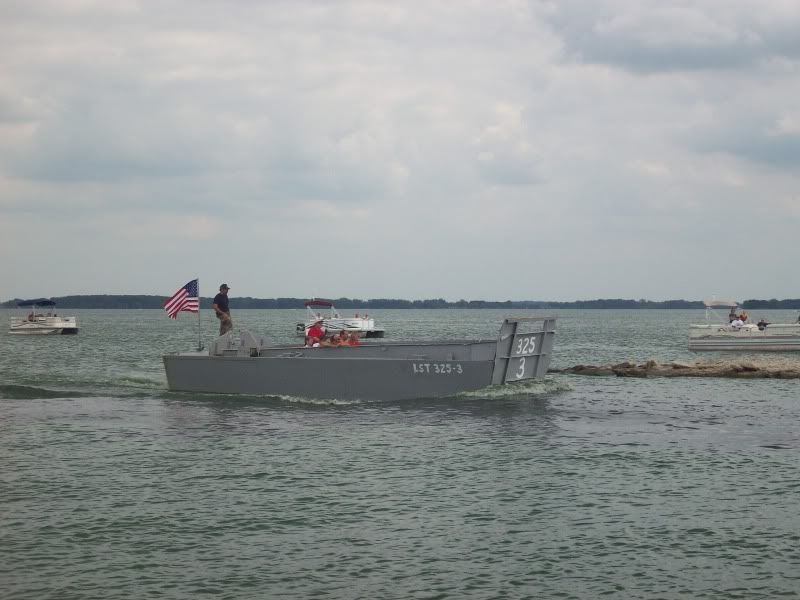 No day is complete without some fun on the water...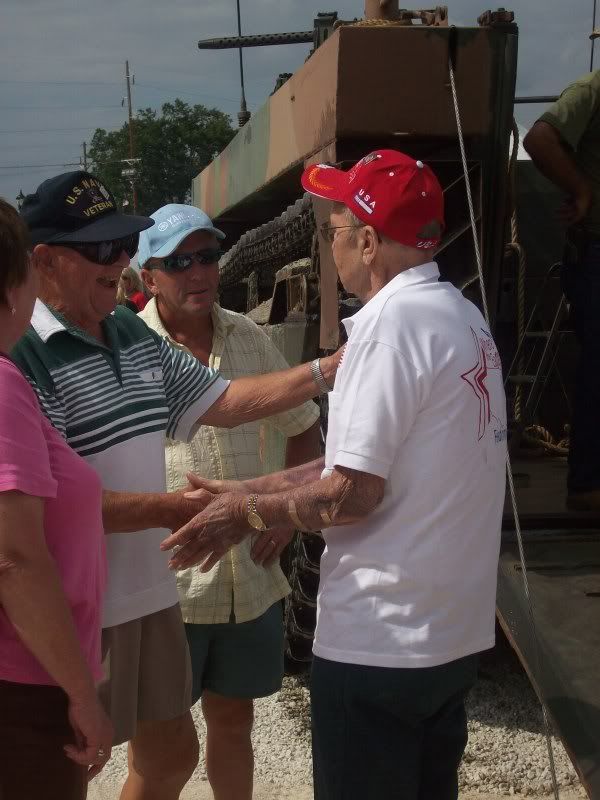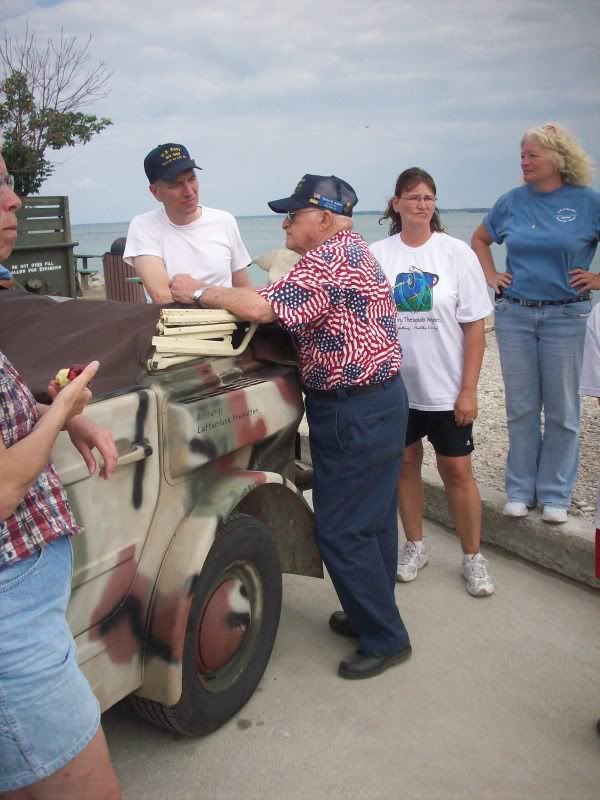 or sharing the history of service or vehicles.
A very big thanks to Kenny and Anna for providing an opportunity for so many people to share and experience these vehicles and their history. I know the people of the area around Celina were very appreciative to the Adams clan and friends who brought their equipment!