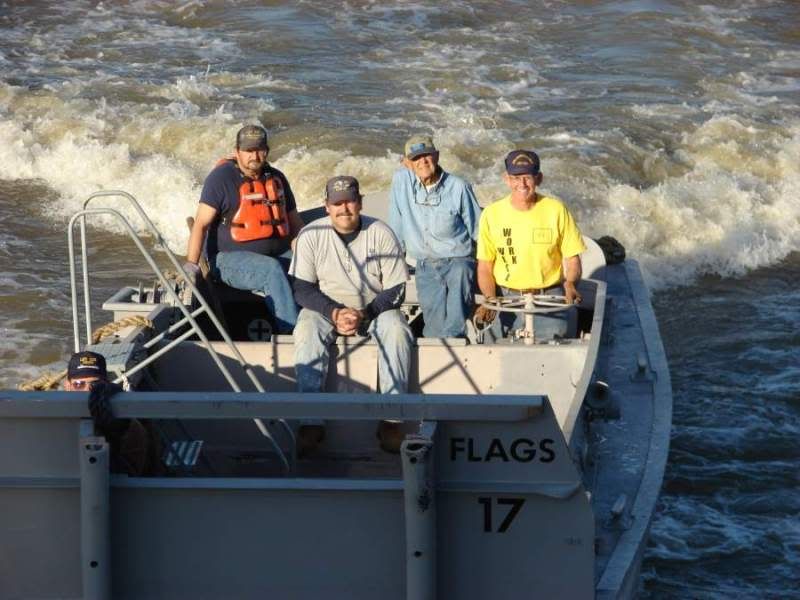 Bob Hargrove says its been years and years - he was a LtJG on LST 601 and is a retired Navy Captain - now he's a 325 Deck Ape/line handler in training!
The Beany is back, but as always with the wrong color shirt!
For Dot Day of Pahrump, Nevada - JACK at his Coxswain station. He is working very hard, Joy!