how much the Adams family loves LST 325.
If you've been to the ship lately, you've seen one of their latest projects. In between trips to the ship, trips to salvage parts, scouting out new members and volunteers, the entire Adams family and friends have worked on a special project all winter.
It's not as large as "Miss Patty" the Desert Storm 5-ton, it may not be cute like Perry's CJ Willies Navy Jeep, but "Ole Yeller" (name courtesy of Anna and Ed Duncan) has a charm all of her own!
The truck is parked near the gangway and the kids are sure enjoying having their photo taken as they sit on the running boards!
The truck is being used as advertising - in and around Evansville, in Ohio, and hopefully in Pittsburgh for Amphibs Week. Parades are a piece of cake for this baby! It's also practical - it's being used to help transport the LCVP's to and from storage.
Thanks to all of the Adams family and friends - for all you do to help the ship. It is very much appreciated!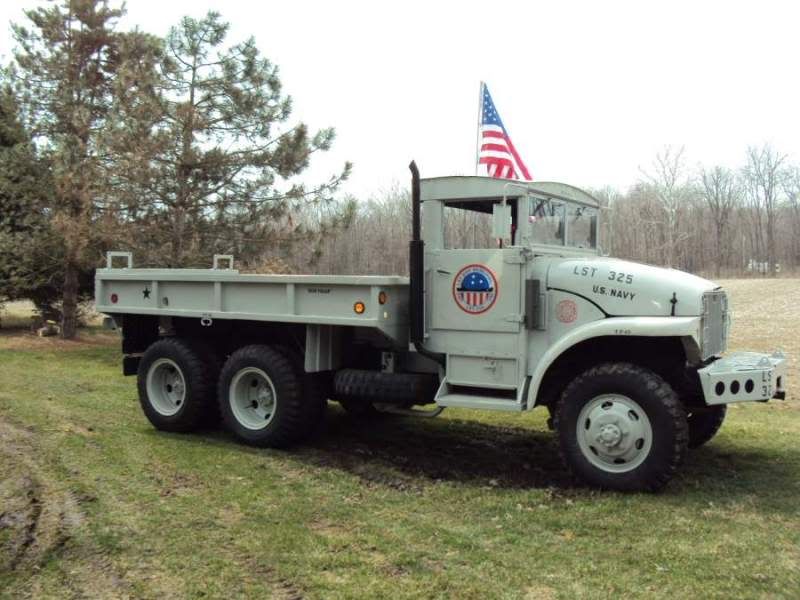 (Chris... Captain J will want to trade in Lois' Caddy... do ya' think?)