Many of you will remember several weeks ago when I related the story of "Sam". I am now free to share the rest of the story....
Cpl. John R. Kemper died serving his Country. His parents did not know much more than that. They struggled all of these years not knowing. It was a privilege and honor for me to try to locate some fellow Veterans who were serving with John so that his parents had some measure of peace and closure regarding their son. I was blessed to locate one veteran, who communicated with the fellows in their unit.
On March 21st, 43 years to the day of his wounding (he died on April 4, 1968, a few days later in a hospital in Japan), a remembrance memorial was held at Liberty Center, Lancaster, Ohio. To surprise Mr. and Mrs. Kemper and give them answers to the questions they had held in their hearts these long years, Chapman Burgess of Montana and Ken Kesinger of Illinois travelled to be with us for this special day and later spent time with Mr. and Mrs. Kemper. Their presence was a gift, to be sure. I hope that it helped them heal from the horrors of war; they indeed gave Mr. and Mrs. Kemper peace.
The event began with a special motorcade, escorted by the Ohio Patriot Guard and the Leathernecks. Once arriving at Liberty Center, my friend and their neighbor, Tammy, shared Cpl. Kemper's personality, hopes and dreams. She talked about his desire to do his duty for his Country and his desire to go to college upon his return. I was honored to follow with a listing of Cpl. Kemper's awards, ribbons and medals and explain what each one was for. Mayor Smith made a proclamation that March 21, 2011 was John R. Kemper Day - to honor him and every Vietnam Veteran who served.
Chapman and Ken and their buddies from C CO, 2ND BN, 327TH INFANTRY, 101ST ABN DIV, USARV presented Mr. and Mrs. Kemper with a case holding John's medals, ribbons and patches. A special salute and Taps were heard courtesy of the Ohio Patriot Guard (they also provided a Color Guard for the Ceremony). A social time followed.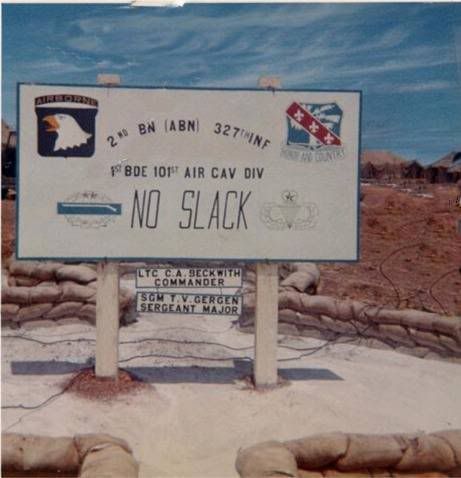 NO SLACK!
Cpl. John R. Kemper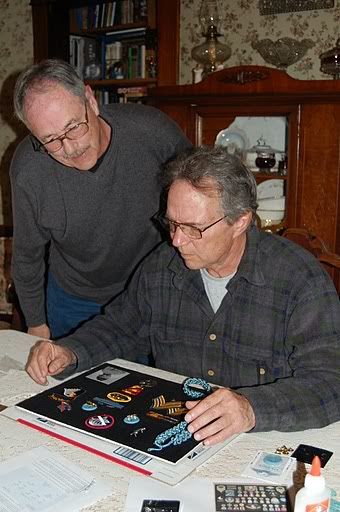 Ken and Chapman working on the presentation case
Picking up the Kempers at their home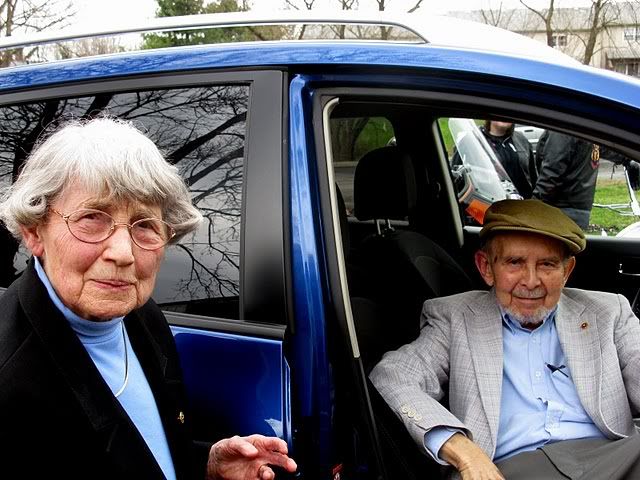 Mr. and Mrs. Kemper
Motorcade to the reception
The arrival
The Pledge of Allegiance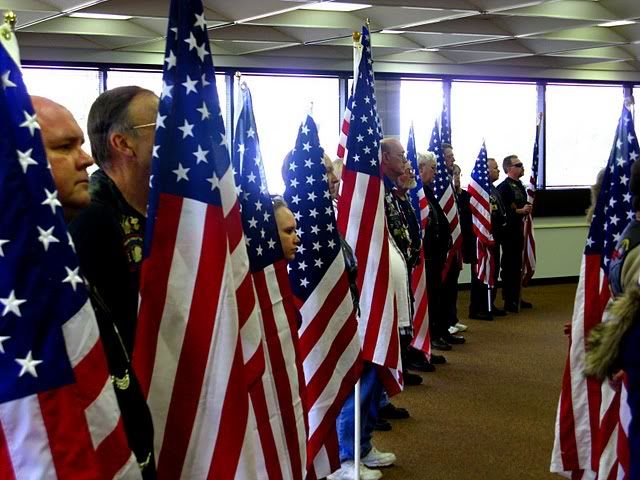 Standing to honor... the Patriot Guard is awesome!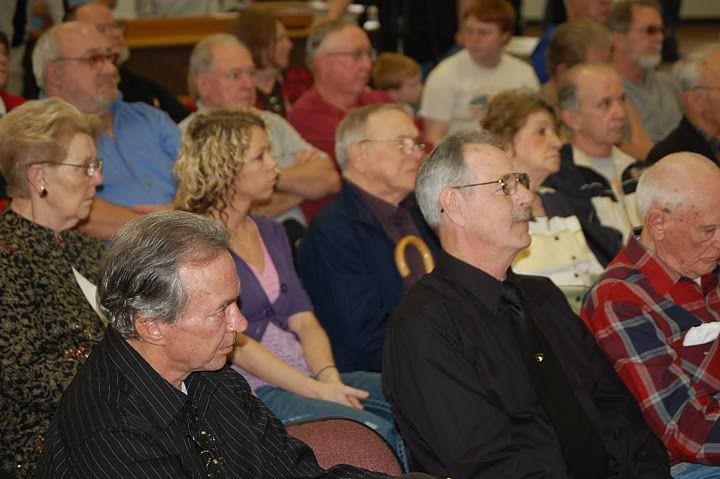 Chapman and Ken listen in the audience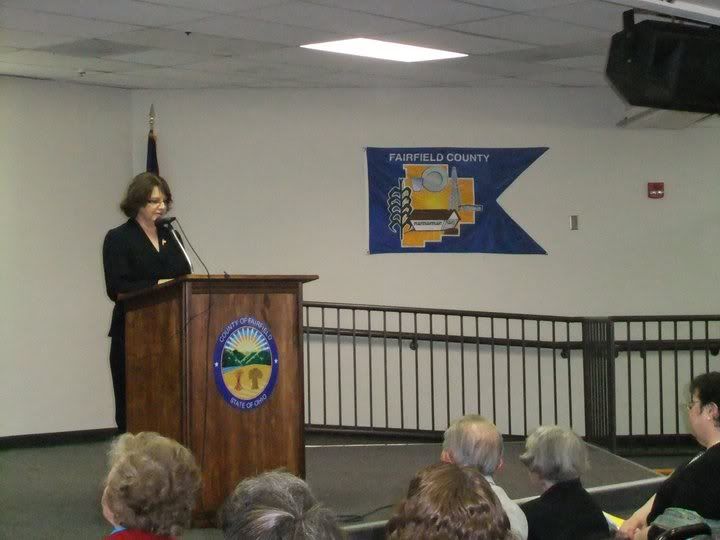 as Tammy talks about John and his life
Ken, Dave from A Company and Chapman speak during their presentation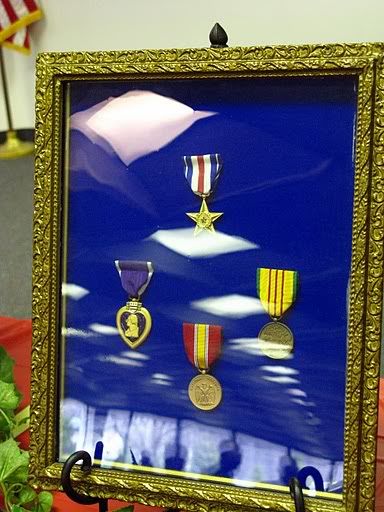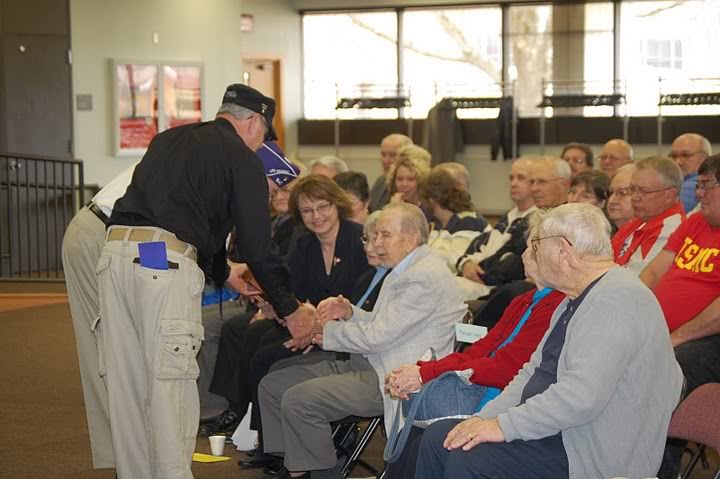 Presenting the case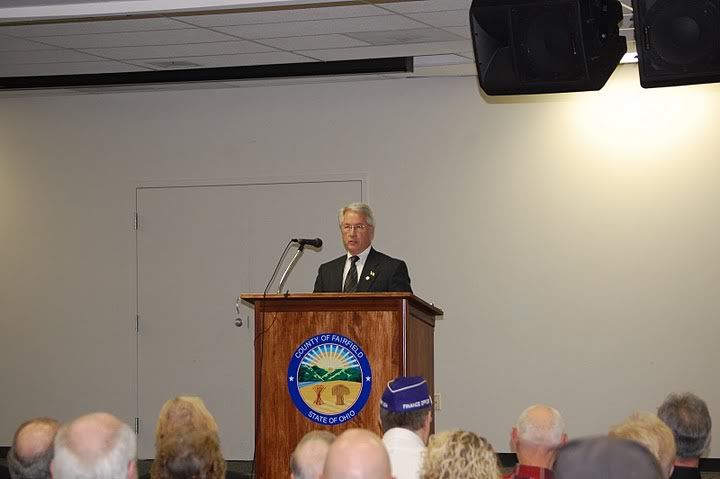 Mayor Smith giving the Proclamation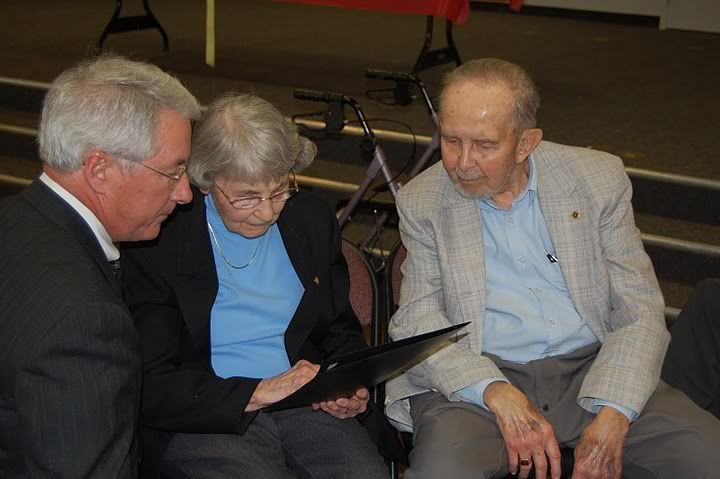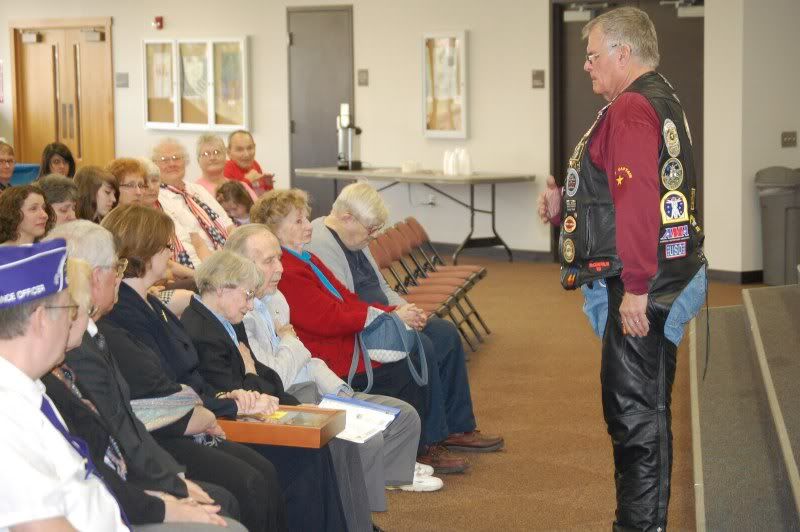 Pete Miller of the Ohio Patriot Guard
High School Classmates and dear friends of John R. Kemper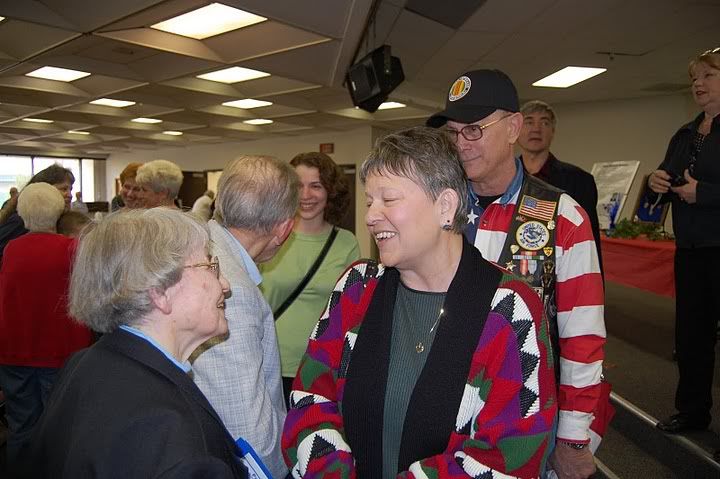 Friends, family and neighbors came out to celebrate John's life and service
The cake for the reception
Ken, Mr. and Mrs. Kemper and Chapman
The ultimate sacrifice... and the service of all Vietnam Veterans... remembered by a grateful nation.
My heart overflows.