Where ever we go, what ever we do, in our minds are the thousands upon thousands who served - those of you who are Veterans still here and working, those who made the ultimate sacrifice and those who are still missing...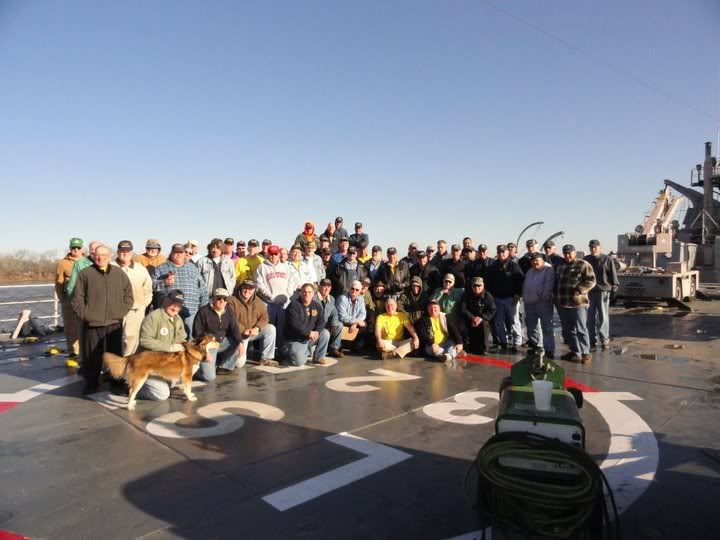 At morning muster
Ray must be a good influence.. Mr. Prez has his work gloves on!
Is there a reason Beany isn't in this photo? Hmmmm... what was the wheelbarrow for? And the ramp is down... hmmmm..... (Just kidding.. they would never do such a thing!)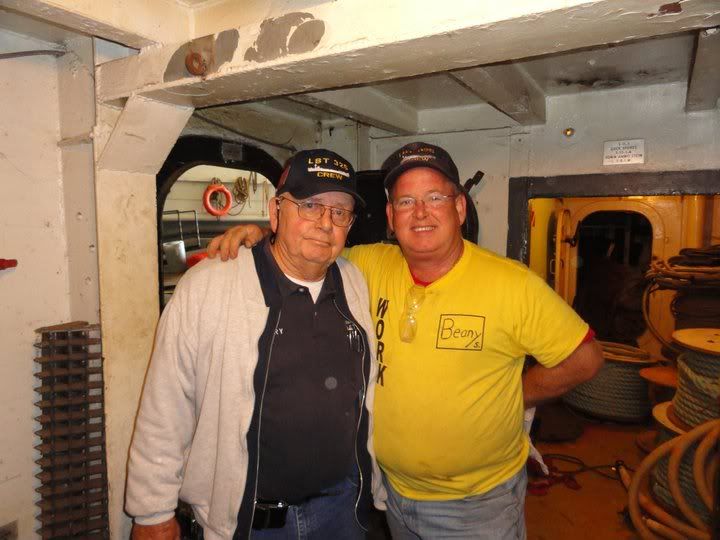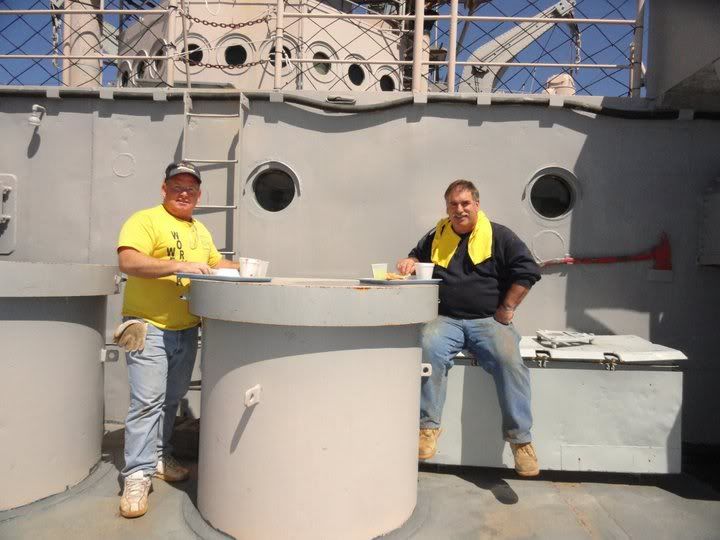 Do I really want to know what you did to get this shot? (I love it!)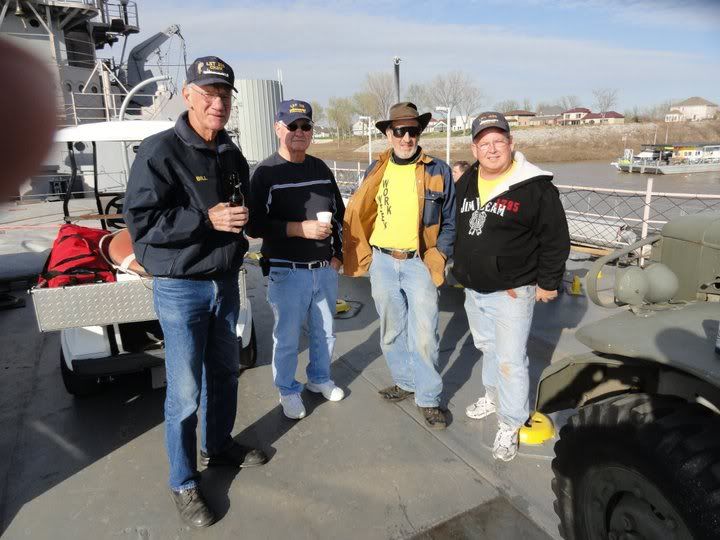 Captain J... coffee?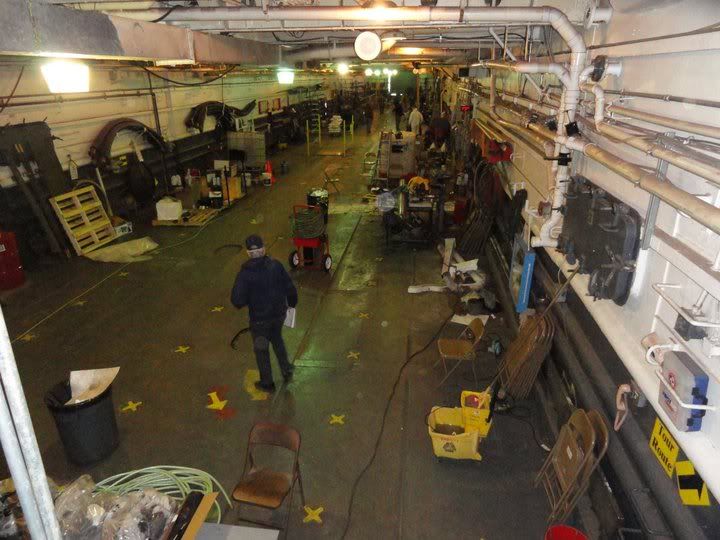 A bunch of sailors on the tank deck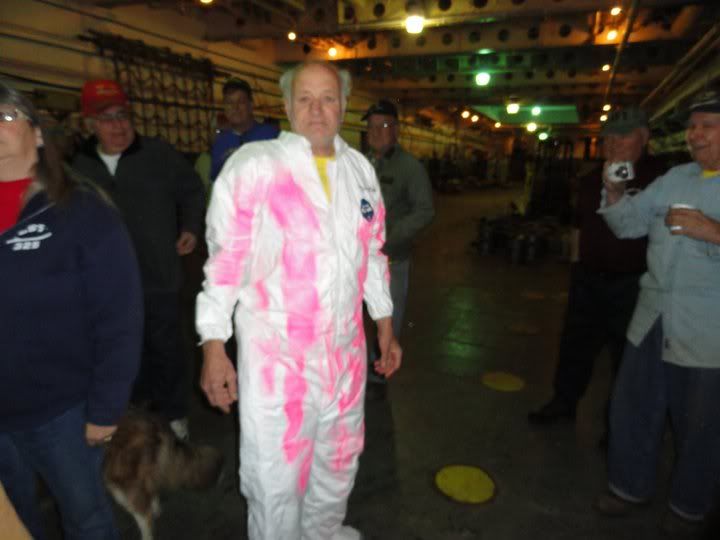 Chris will be copying this fashion statement (SOME men aren't afraid to wear pink!)