Interesting and sobering read. Afghanistan really is a hell hole - it's been bread into the psyche of the region.
http://www.thestar.com/article/693361
Diplomat held captive questions Afghan mission TheStar.com - Canada - Diplomat held captive questions Afghan mission
COURTESY CBC
PHOTO:
In an interview aired last night, Canadian diplomat Robert Fowler describes being threatened with a machine gun during his capture in Niger.
September 09, 2009
bruce campion-smith
ottawa bureau chief
OTTAWAA career Canadian diplomat held captive for four months by Al Qaeda kidnappers says the ordeal has deepened his doubts about the success of the Afghanistan mission.
"I just don't think in the West that we are prepared to invest the blood or the treasure to get this done," Robert Fowler said in an interview with CBC News tonight.
"It's not just commitment and the wasting of our youth and the enormous, enormous cost in difficult financial times, it's to get it done we will have to do some unpleasant things. . . .this is not a nice war," he said.
Fowler says he wonders whether the dollars and lives invested in tackling Afghanistan's "complex misery" would be better spent elsewhere.
"I can show you a lot of places in this world where you can put girls in schools without killing people," he said.
"We don't have nearly enough money and energy to deal with a tiny proportion of that misery. And therefore it strikes me as rather extreme that one goes out and looks for particularly complex misery to fix," he said.
"There's lots of things to fix that can be done more efficiently and probably more effectively," Fowler said.
While Afghanistan is a "noble objective," Fowler notes that others "tried it before" and warns the mission is as complex and challenging as can be imagined.
It's a blunt assessment from a career diplomat who was taken hostage in Niger by an Al Qaeda branch last December as he served as a special United Nations envoy. Also snatched was his aide, Louis Guay, a Canadian diplomat.
In the CBC interview, Fowler recounted what he called the most emotional moment of his kidnap ordeal a phone call home.
It just past the mid-way point in his 130-day captivity when his kidnappers announced out of the blue that he could call his wife, Mary.
"I wasn't at all sure we would ever come out of this at all and I wanted to say goodbye, I wanted to say the things that were important," Fowler said.
But for a few anxious minutes, it looked like it would be to no avail as Fowler dialled his home in Ottawa and got his own answering machine.
"There was no answer with my miserable voice saying, 'leave a message'," Fowler said.
"I did leave a message actually. Then I called Mary's cellphone and I saw in my mind her rummaging through her pit of despair trying to find the damn cellphone and I knew she wouldn't before I got her message saying leave a message," Fowler recalled.
The kidnappers had driven him 19 hours "to the biggest damn sand dune you have ever seen" on the Algerian border where they could get a cellphone signal. The kidnappers didn't use their satellite phone for fear it could be traced.
Fowler finally made contact, but not before the cellphone ran out of power and then, after being recharged, ran out of airtime credits.
"I get Mary and I say what I have to say . . . and then I was getting into the goodbyes and she gave me hell. She said what do you mean goodbye? You're coming home. We've got lots of things to do. Don't give up, don't be silly, he recalled.
"It was great her straightening me out," Fowler said.
In the second of his two-part interview that aired tonight on The National, Fowler says he never lost hope but admitted he was not confident the ordeal would "work out well.
"I never gave up but there were deeply depressing moments," he said.
The career diplomat said he doesn't know why he was freed by his captors but added, "I didn't get out because I was a nice guy. They are not in the business of humanitarian gestures.
"They got something. I don't know from whom or how. Prime Minister Harper has said very clearly that Canada paid no ransom. I have absolutely no reason to believe he was misstating the fact," he said.
Fowler says he lived on a diet of rice and pasta. Sheep and goat was sometimes added to the mix and at one point, a camel that provided food for 17 days.
"They'd immediately dry it and hang strips on the trees and in that climate it would dry instantly," Fowler said.
"It was actually pretty good. Mind you, any meat was pretty good. We knew that we desperately needed protein and we just weren't getting it," he said.
[IMG]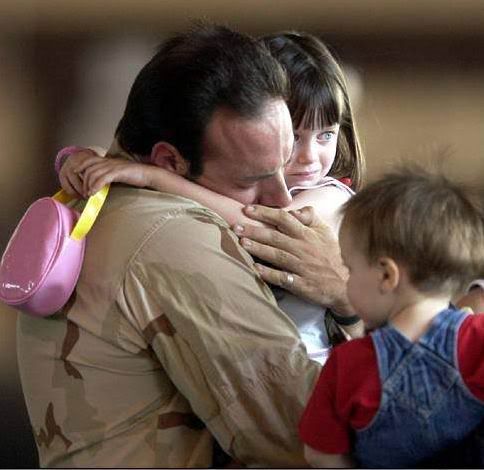 [/IMG]