By Ron Harui and Garfield Reynolds
Oct. 9 (Bloomberg) -- The Australian dollar rose to an eight-week high against the yen on speculation the nations central bank will raise interest rates twice more this year after the surprise increase on Oct. 6.
New Zealands dollar climbed to a two-week high against Japans currency as consumer purchases on debit, credit and store cards rose for a third month. The Australia dollar fell today versus the greenback after Federal Reserve Chairman Ben S. Bernanke said the central bank is ready to tighten monetary policy as the economy improves. The so-called Aussie is still headed for its biggest weekly advance against the U.S. currency since May after employers unexpectedly added jobs in September.
Australias central bank will probably hike rates twice more this year as fundamentals such as employment seem to be improving, said Yuji Saito, head of the foreign-exchange group in Tokyo at Societe Generale SA, Frances third-largest bank. High- yielding currencies such as the Aussie dollar will likely be bought more. Risk-taking appetite is high.
The Aussie climbed to 80.72 yen as of 3:09 p.m. in Sydney from 80.10 yen in New York yesterday, after earlier reaching 80.75 yen, its highest level since Aug. 14. It has risen 3.9 percent this week. Australias dollar fell to 90.31 U.S. cents from 90.62 cents, paring its weekly advance to 4.5 percent, the most since the period ended May 8.
New Zealands dollar rose to 65.97 yen from 65.66 yen in New York yesterday, after earlier touching 66.01 yen, the strongest since Sept. 23. The currency has strengthened 2.6 percent this week. New Zealands dollar declined to 73.93 U.S. cents from 74.28 cents.
Australian Employers
The so-called Aussie rose as much as 2 percent versus the U.S. dollar yesterday after the statistics bureau said Australian employers added 40,000 jobs in September. Economists had estimated there were 10,000 positions lost, according to a Bloomberg News survey.
Unemployment has not risen as far as had been expected, Governor Glenn Stevens said in the Oct. 6 statement that accompanied the central banks decision to raise interest rates from a half-century low.
Investors are certain Stevens will raise the overnight cash rate target on Nov. 3 by a quarter percentage point, according to Bloomberg calculations based on interbank futures on the Sydney Futures Exchange. Theyre wagering on a 96 percent chance he follows with another increase in December to end the year with a cash rate at 3.75 percent.
You look around the world at the moment and think where is a good place to put your money, said Stephen Halmarick, Sydney-based head of investment-markets research at Colonial First State, which holds about $125 billion, in a Bloomberg Television interview. Australia is pretty much at the top of the list so pressure for the Aussie continues.
Benchmark Interest Rates
Benchmark interest rates are 3.25 percent in Australia and 2.5 percent in New Zealand, compared with 0.1 percent in Japan and as low as zero in the U.S., attracting investors to the South Pacific nations higher-yielding assets. The risk in such trades is that currency market moves will erase profits.
Australian government bonds rose. The yield on 10-year notes fell one basis point, or 0.01 percentage point, to 5.22 percent, according to data compiled by Bloomberg. The price of the 5.25 percent security due in March 2019 increased 0.069, or A$0.69, per A$1,000 face amount, to 100.201.
New Zealands dollar rose to the strongest in two weeks versus the yen after Statistics New Zealand said today in Wellington that the value of transactions on electronic cards climbed 0.7 percent from August when it rose 0.3 percent.
Increasing consumer confidence, house prices and immigration suggest domestic demand is recovering and the economy will grow in the second half of this year. Buoying spending, central bank Governor Alan Bollard last month said he wont raise interest rates until late next year.
Reignite Consumer Sentiment
It looks as if rising house prices have been enough to reignite consumer sentiment, Robin Clements, chief New Zealand economist at UBS AG in Christchurch, said ahead of the report. Spending may not follow confidence, but it usually does.
New Zealands two-year swap rate, a fixed payment made to receive floating rates, fell to 4.33 percent today from 4.38 percent yesterday.
The Australia and New Zealand dollars reversed earlier gains versus their U.S. counterpart after Bernanke said in prepared remarks at a conference in Washington that, when the economic outlook has improved sufficiently, we will be prepared to tighten.
Bernankes comments echoed those by Kansas City Fed President Thomas Hoenig, who on Oct. 6 said raising interest rates wouldnt derail the U.S. economic recovery.
To contact the reporter on this story: Ron Harui in Singapore at rharui@bloomberg.net; Garfield Reynolds in Sydney at greynolds1@bloomberg.net
Last Updated: October 9, 2009 00:25 EDT
http://www.bloomberg.com/apps/news?pid=20601080&sid=aD3VCOqaDJJo
Siege of Tobruk - One German POW said: "I cannot understand you Australians. In Poland, France, and Belgium, once the tanks got through the soldiers took it for granted that they were beaten. But you are like demons. The tanks break through and your infantry still keep fighting." Rommel wrote of seeing "a batch of some fifty or sixty Australian prisoners ... marched off close behind usimmensely big and powerful men, who without question represented an elite formation of the British Empire, a fact that was also evident in battle."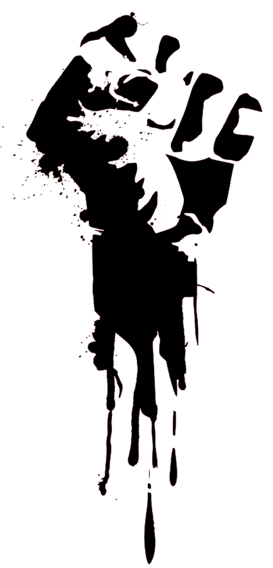 "As a Internet discussion grows longer, the probability of a comparison involving Nazis or Hitler approaches one."