Ouch, May18a!
Immigration is part of human nature since we are a wandering species.
Since the beginning of ages, we have spread over our planet.
When the concept of dedicated land of the tribe was born so was immigration.
A stranger wanting to stay was possibly seen as wanting to make use of "our space".
Over time, depending on the looseness of a nation's contours, borders and armed forces,
enforcement was added and thus created the legal standpoint from which to differenciate
between good and bad immigrant and allowing them to be numbered, counted.
Older nations such as European ones often are have been doing so a while already which
also reveals "historic" immigration processes such as an influx from colonies in general
with spikes in times of unrest such as following independance of a colony.
Lastly, some nations are traditional asylums, terres d'accueil, such as France and the USA,
in historical order amongst Western Civilization.
These are the concepts that delineate the immigration's perimeter.
The live variables are those of present, in-the-century and sometimes quite instantaneous moment.
Taking France as an example, for instance bring down the unemployment level by half or raise the
economic growth to 4% sustained over ten years and check the poll results on the subject.
Similarly, bring down ILLEGAL immigration by half even with a small rise on the Legal side and
people will relax somewhat about it.
Then, with those out of the way, we truly enter the realm of perception and feelings
which the above post did a good job of covering; thnx Rzecz.
Good day all, Tay.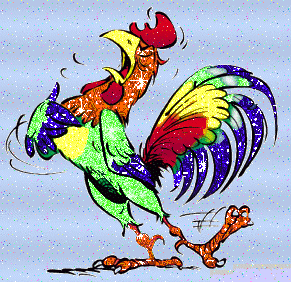 Source :
bubblesgift.centerblog.net
sur centerblog.
Speak softly and carry a big stick.