Happy Holidays To All!
I've been missing in action insofar as posting is concerned, but I do make frequent visits to the forum. Glad to see the forum is still going strong with both new members and "old timers" such as James, Eduardo and Raul (Echi). Don W. my friend, all the very best to you as well.
The following image was taken when it was much warmer - the weather has gone absolutely bonkers recently regardless of where you live.
Western Tiger Swallowtail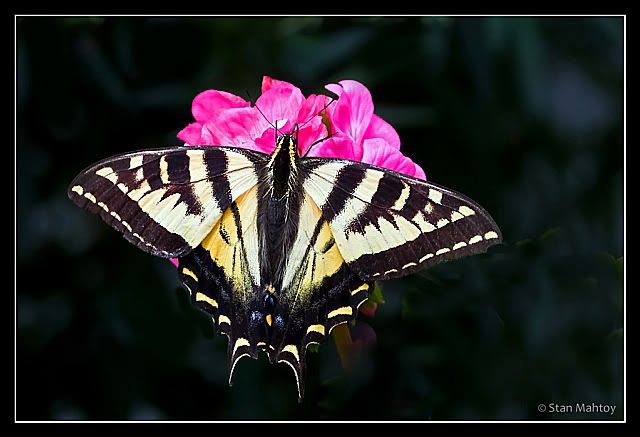 Wishing you all a Merry Christmas and Happy New Year!
Stan