Batanes, 2011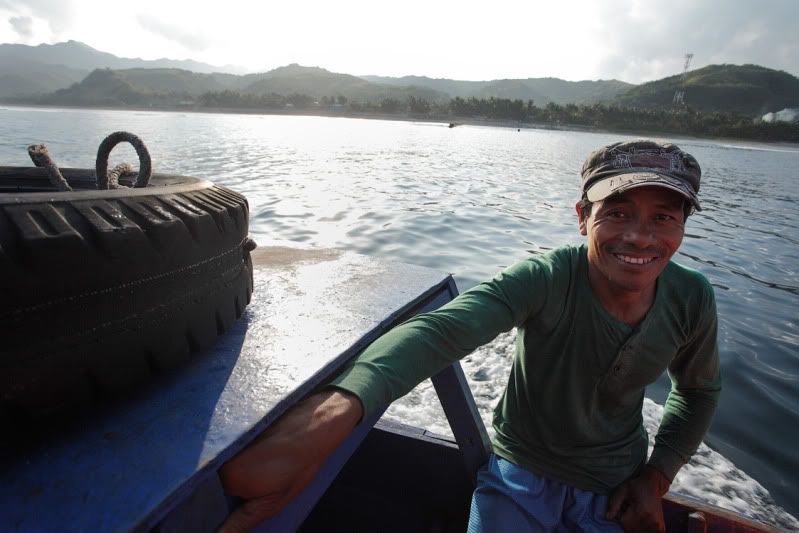 Well, I'm back, if only for a little awhile as I'm leaving tomorrow for a short vacation with my daughter.
This photograph was taken enroute to Sabtang from Basco. It's a 45 minute boat ride over calm waters (the trip back the following day was a bit rougher). I guess I'm starting this "series" in the middle as we were already halfway through our trip when I took this one. Not sure why I chose this one to start things off (easier to do it chronologically) but that's that.
Distortion courtesy of my 17-40 which I used 99% of the time. I thought the 35 was it but when your cup of tea is shooting in really tight quarters, nothing can replace a UWA zoom. Now I'm thinking that I should already upgrade to a 16-35. Takes me awhile to get in "buy" mode. My friend who had a UWA on one body and a prime in the other was sneering at my "prime" conviction after having bought the 35. "So where's your 35 now? huh, huh, huh?" Hehehe. Nothing like friendly ribbing to add spice to a trip. I had my 35 in one instance, and I lost a lot of shots because we were really close to the scene during that time. I got decent ones, but my friend had the kick ass versions!
Will post more when I get finally settled.
Cheers,
Echi