Batanes, 2011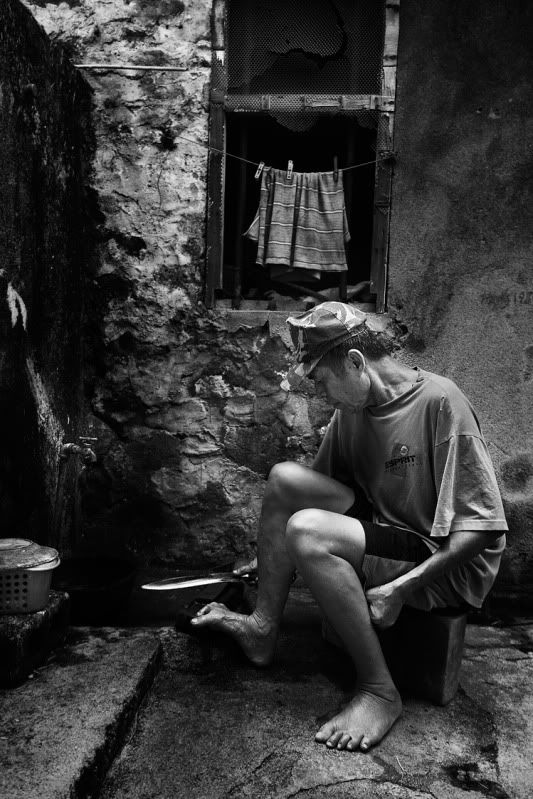 Yes, we got permission to take his photograph. I did ask him what he was doing and upon closer inspection realized that he was sharpening a bolo/knife of sorts.
I asked him how long it was going to take to finish and he just smiled. He said that it was tougher to do this kind of thing now because he suffered a stroke recently... which explains the bunched up left fist.
I just thanked him for his time afterwards and left him to his routine.