Batangas, 2012
A leading real estate company hosted our camera club over the weekend in one of their beach resort/condo developments down south.
I took the chance to refresh my stagnating visual reflexes prior to another outing (a more serious one) during the Holy Week break.
This wasn't exactly my photo location of choice but it is what it is and the place lends itself easily to some brochure photography :p
The first image was taken off another cove which was a 5 minute boat ride from the club house.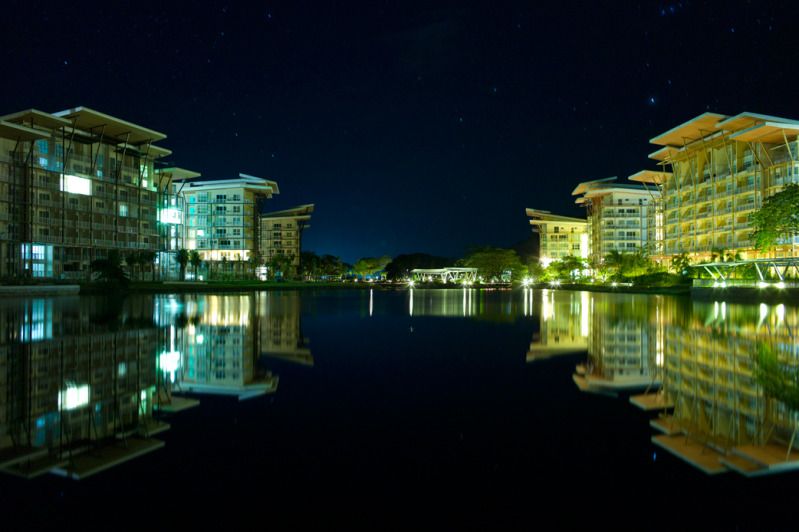 This next photograph I took with, gasp, a tripod. Kinda hard to imagine an M9 on a tripod but it was a whole lot easier shooting with this setup rather than my previous one. I surprised even myself. We took a walk from one of the units where we had a short drinking session to cap a day of shooting. Yes, I drank. Half a bottle of Coke Zero. Hahaha! We were already on our way to our hotel when we saw the reflection of the buildings off the lagoon. We were all looking at each other and agreed to go back down the lobby in 5 minutes to try our hand at photographing this scene.
Of course, tripod guy here realized that he didn't have a cable release for his M. A little hurdle like that didnt stop me. I pressed down that shutter for like 2 minutes and then let go. And if you have to ask, I timed it with my Omega SMP300. A chrono would've been nice but I tell ya, luminova is your friend and the SMP300 packs it in long after the sun has gone down. An ipod would've helped relieve the boredom, though.
One of the nice things I've come to appreciate on the M (or any RF for that matter) is hyperfocal shooting. With this set up, I just manually set the aperture ring to f8 or 5.6 and adjusted the distance scale accordingly. Easy peasy. With my Canon, the MF ring NEVER worked right at infinity even AFTER I had it calibrated in the service center. SO what I used to do was focus at some bright spot and then switch back from AF to MF so that I can recompose without screwing the focus.
I was also surprised that I actually able got the horizon right. Kinda hard to do with the framelines if you've gotten used to dslrs.
With the first image, I had to correct the horizon in Lightroom.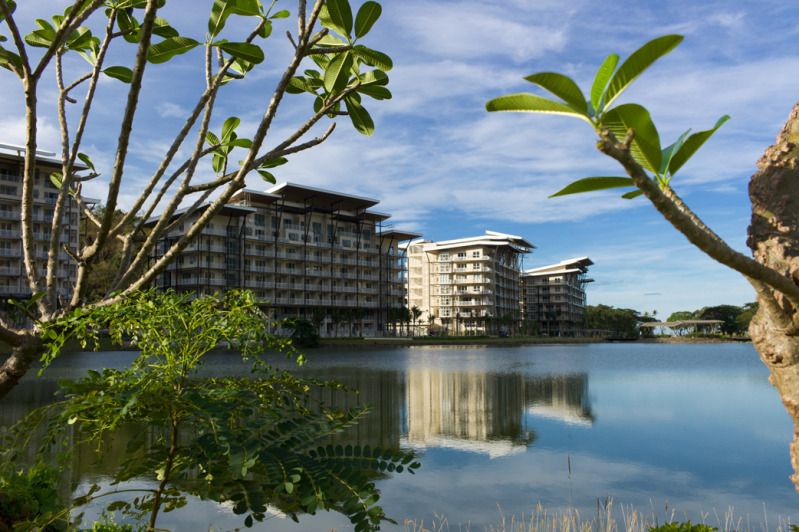 I took this photograph the morning after. I shot at f8 the whole time I was there. As much as I wanted to shoot wide open, the opportunity to do so just didn't present itself.
One booboo I committed the whole time was that I reduced the brightness on my LCD to low to save on juice. As a result, I was shooting at 1 stop over than usual. And had all my exposure wrong. Of course, you can salvage it in LR but if you get your initial set of exposure wrong, you'll be extrapolating from a wrong base of data and the color tones won't be the right ones.
Check the histogram, I know... But I'm ok with checking the LCD. And if I have doubts, check the histogram. I didn't know also that you can tweak the setting so that the histogram is displayed together with the image right after every shutter press. Now I know :p
I shouldn't chimp but it's there, you know?
I had fun with my Leica EVEN when I was missing the shots. Hearing that advance after every press is music to my ears. And to hold something with calibrated heft, wow.
On a sidenote, I left my bag on a shuttle that takes one around the complex. I had cold sweat when I realilzed that my bag wasn't with me. The M was slung around me, of course. But I had everything else in my bag. Car keys, wallet, etc. But you know what I thought about first upon reallizing that i may have lost that bag forever? The Leica batteries that I had a friend buy me in HK! They are not easy to find after all and cost an arm and a leg. I didn't mind losing the car keys. The wallet can be replaced. But the batteries? Priceless :p
Thanks for reading through my post.
Echi