It's been quite a project. I'd need lots of space to talk about it. The worst part: we don't get paid (at least for now). The best parts: knowledge and exposition. It has been a wonderful education.
Ahhh... What the heck... It's an exhibition in the open of drawings from Old San Juan and the San Juan islet (done by friends who dedicate their free time to it, and if Kelvin allows it, I will post a link to their Facebook page: it's a non-profit society), and I'm supplying the photos. 50 buildings in 4 x 6 feet boards for at least 3 months plus 6 boards of my photos (without drawings), 8 of their drawings (without photos) and the introduction and map boards. Total: 70 panels. I'm doing the whole graphic design and layout of the panels and the general coordination. Suddenly I'm the boss of something I didn't plan. It was supposed to start on May and it will (we hope) be partly funded by the government's Tourism Company. These two guys who do the drawings use photogrammetry and the drawings are gorgeous. This is why I've been away. As soon as this becomes a certain future reality I'll post some of the boards (still in preliminary stage, the drawings need line weight tweaking for that size, so I'm using them at a fixed weight, which doesn't look so good). Another one (we're four) is doing all the historic research. We even have plans for a book and... lots of other things. As good as it gets: Photography, Architecture, Drawings and History.
Yep, restricted alright. There was no way to realize this was a double dome. As you can see, the concrete was poured and left to dry while flowing down. The place is a bit creepy and scary. My friends have gone where no one really goes ever: underground tunnels in the forts, cisterns, you name it. And the historic things we're learning are really really interesting.
Casey, you're right. 5D Mark III. Haven't experienced the light leak yet, but I found out about it while my camera was in transit. Finally full-frame. The 7D started acting strange: error messages: turn off the camera, re-install the batteries, etc. I cleaned all the contacts and it worked fine for a weekend, then the next one, again the same thing. I've only used the 5D for the outing these photos are from. Will do it again tomorrow. So far, so good. Lots of comparisons on the web with Nikon's 800D's 37 megapixels, some of them with very opposite verdicts, so you end up not really knowing who to trust, but for me, owning all those lenses, it had to be Canon, of course. I really like it, but then again, I'd never owned a full-frame ever, so I can't say how it stacks up against others.
It'd be a pleasure to share everything with you all once we get the final go-ahead. They still haven't officially accepted our proposal but, since time was very short, we started working without assurance. It's really not lost work, something will come out of it if the exhibition doesn't happen (we can do it someplace else, who knows). So. I already have 60 panels started and almost ready (56 in this screen shot):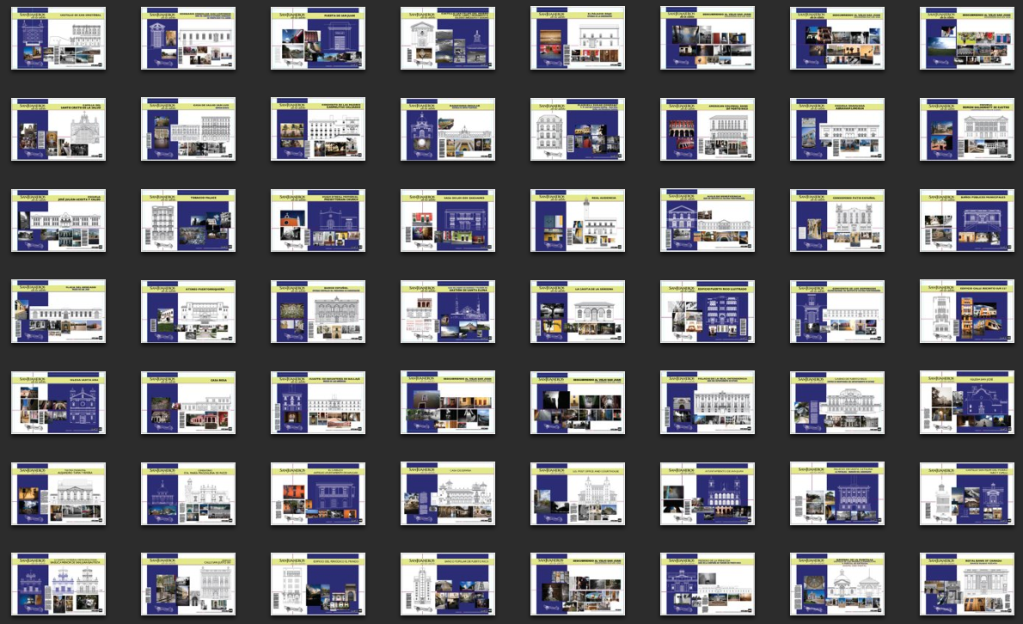 Will post more info later. We still have ground to cover.