Siem Reap, Cambodia, 2012
It's been a long time since I posted something this long. This series basically describes the mini-adventure that we had in one of Siem Reap's outdoor markets. On our last day, we told our guide that we wanted to see the local market. Just like sea ports, train stations, etc, the local market is a good place to be if you want to experience life beyond the brochure.
The market is not where you want to bring tourists. In fact, I'm not sure that our camera club would be able to endure this 1 hour run. We went to a fishing community along Tonle Sap lake and most of them thought it was a waste of time. One labeled the place as depressing. But then that is where my friend and I thrive. I will admit to having mixed feelings about these places as there's a lot of cultural barriers that need to be be hurdled psychologically. It's not like you can just "chat" and be at the same wavelength in some swanky mall with the sales reps. But I have to force myself (it is very uncomfortable for the introvert. if you're an extrovert, you will think I am overreacting) if I want to be a part of the place.
The photographs can only give us a glimpse of how it must be like. Photographs shield us from the smell, the heat, insects and all that inconvenient feelings of being in a market like this one. To be there, all romantic notion of being in an exotic locale goes down the drain. Most spaces were very tight enough for just one person to pass. And these are the same alleyways that one encounters an oncoming motorcycle with produce on its way to some vendor. One will have to sidestep and make way for the motorbike. There were moments when I would be shooting only to realize that there was a rubber wheel beside me, waiting for me to finish my shot so the driver can continue along the tight path that I was blocking.
The ground was smelly and muddy and didn't help that I was wearing flipflops! So it was very irritating to get small splashes of muck on ones toes. Hahaha!!! You don't feel that in the photographs but it is no picnic being in a place like this one. Of course, it might not be that evident in the photographs and obviously you won't see them. The vendors will be on the other side where it is relatively cleaner, yes? The shooter will be standing on the muck! This is evident where you see closer shots.
And yet shoot we must. To be honest, I wasn't quite sure what I brought home with me. The photographs didn't jump at me right away. It had to settle for a time before I was able to dive back again and see what I really caught. After weeks of procrastinating, I finally got down to business and exported all these files from Lightroom to Photoshop. I have to thank office stress as it drove me to seek refuge in my photographs. To go back to the market was way better than going back to that other reality called work!
I also learned a couple of things about the 35. I used my 35 Summicron here. During the time when I was shooting, I really had a hard time composing because 35 was still not wide enough and its focusing distance wasn't exactly like DSLRs. My desire to have a 21mm was greatly reinforced and i left that market feeling that I really didn't get anything. It was during my processing that I realized that 35 was still workable even under those conditions. I probably would've gotten a bit more detail with a 21 at the edges but it was nothing that an extra step could not solve. Secondly, that the 35 can be quite unforgiving under these conditions. A slight pan to the left or to the right would've been less noticeable in a 21mm. But with the 35, there are a couple of photographs here where I told myself that I should've moved the cam more to the left or to the right.
So my take away here from a focal length perspective is not exactly about getting closer or nearer or getting more with a 21. It can be done with the 35 with a bit more practice to really get the hang of the framelines. Where a 21 would shine is really the exaggerated vista that it can give to a photograph. More drama.
Well, here are the pics and hope you enjoy 'em.
#1
#2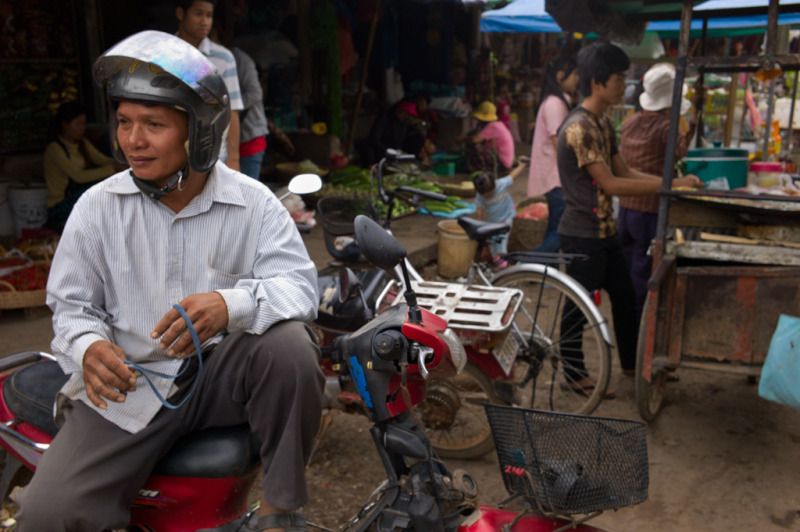 #3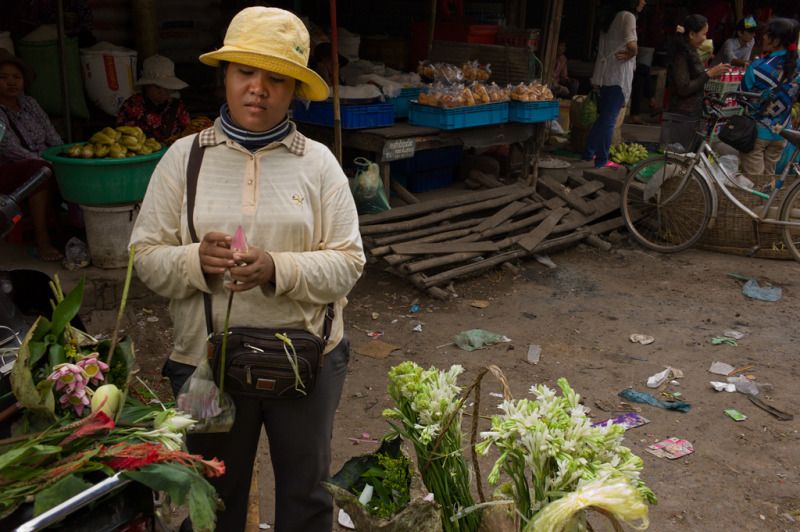 #4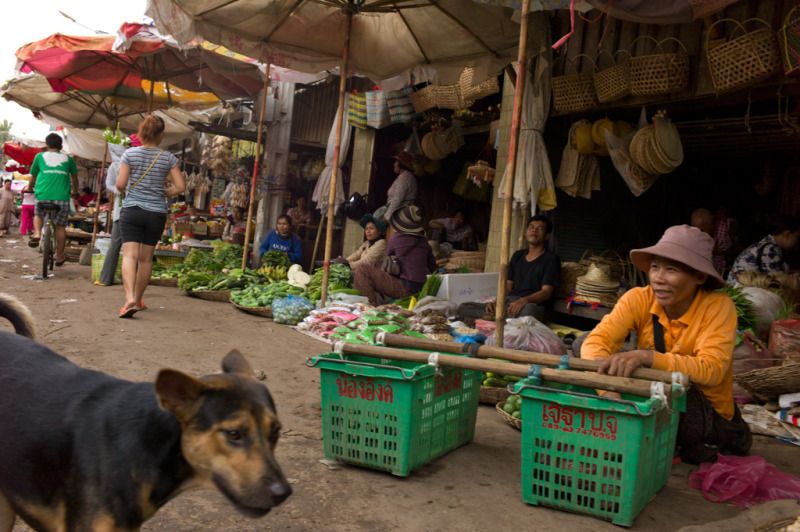 #5 This lady did not want to smile. Actually, not even look at the camera. To those who think that the Leica is discreet, that is total BS. People know what a camera is after all. So no stealth JAmes Bond tactic will work on these eagle-eyed vendors. So how did I break the ice? I asked the guide to tell me how to say "Please look at me" in their language. That takes them by surprise as I didn't look like a local. People actually think I look Japanese. Please note the cleaver that she is handling. I am sure it will cause a dent on the top plate of the Leica if I said the wrong thing
#6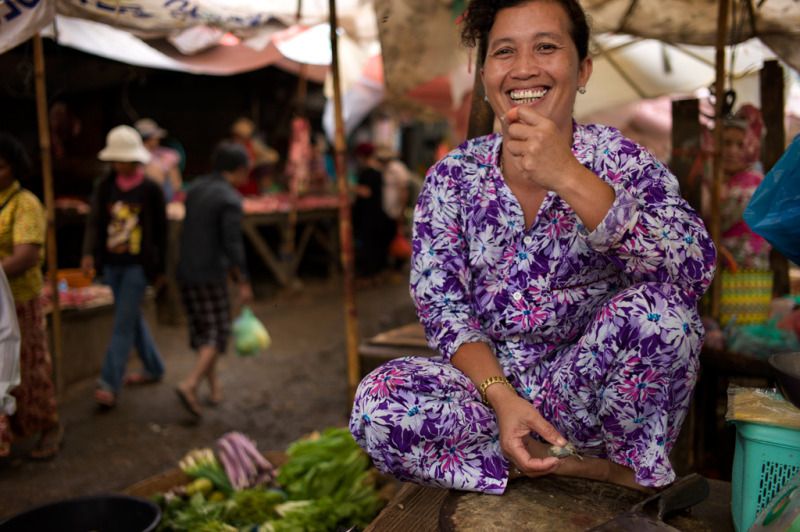 #7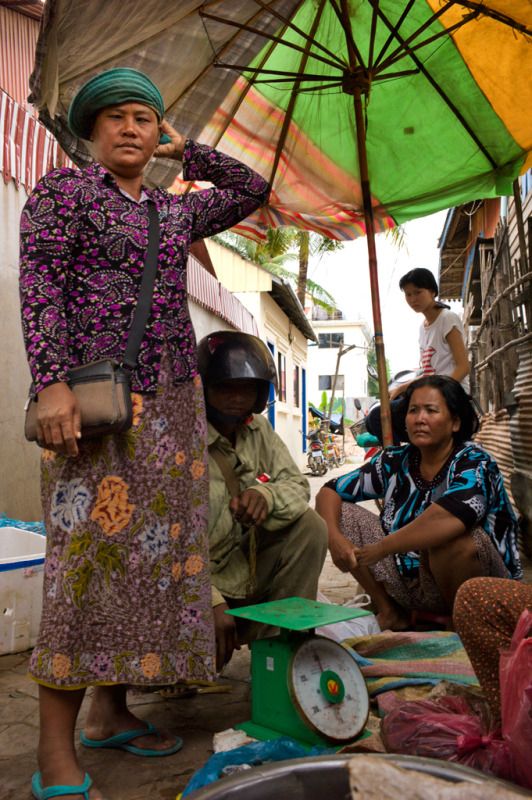 #8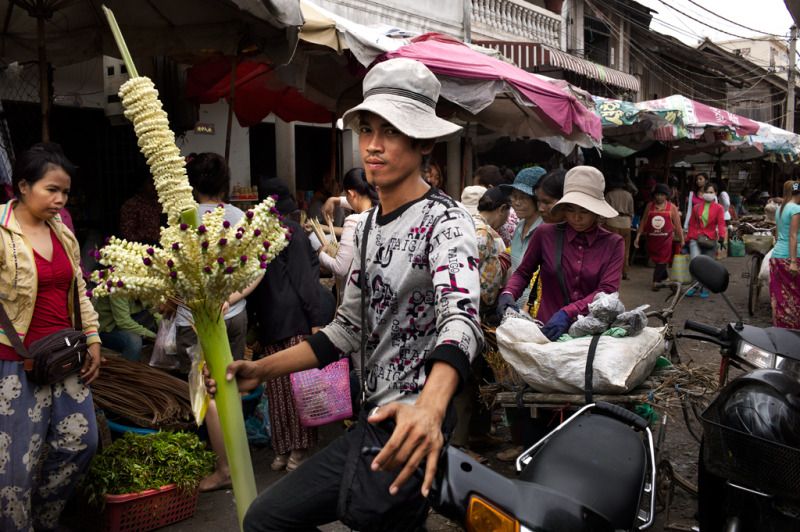 #9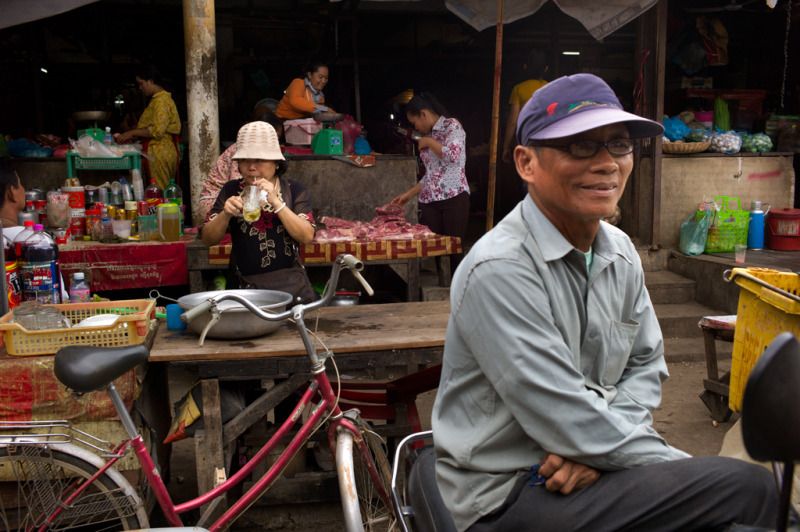 #10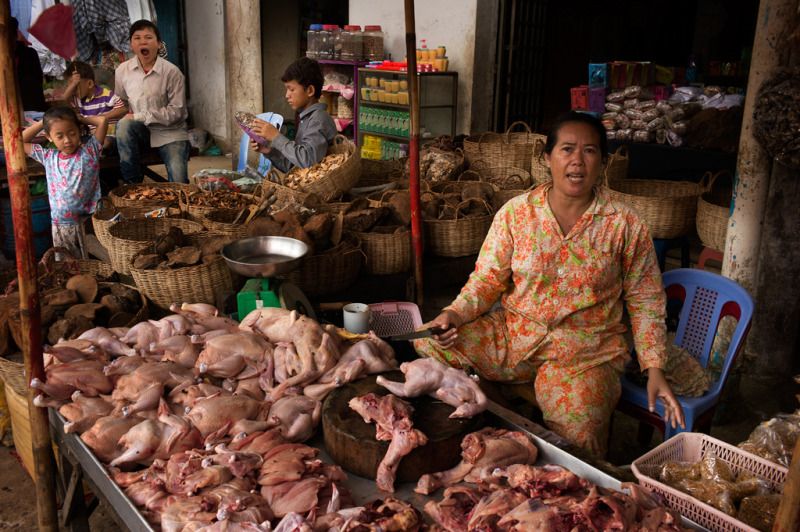 #11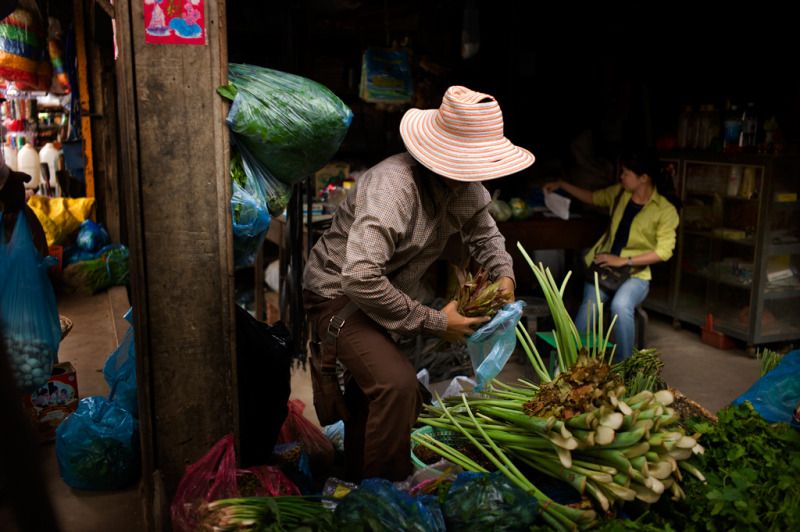 #12 Yes, those are frogs and other strange looking items from the lake. Please understand that war just ended here in the mid 90's. Food was very scarce. They ate ANYTHING... even those that were not sold here. Let's just say that their diet is very flexible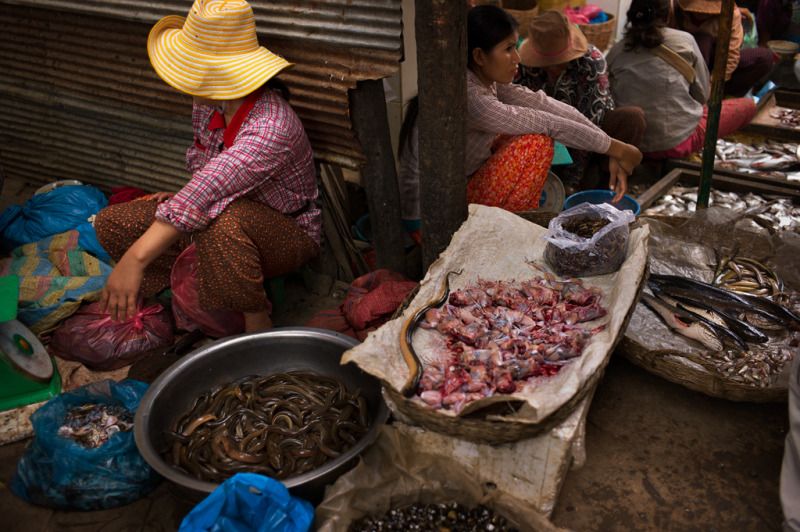 #13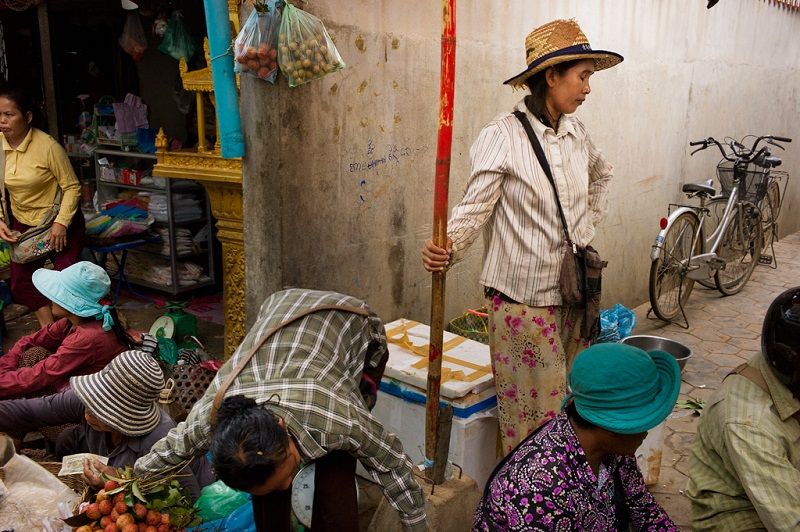 #14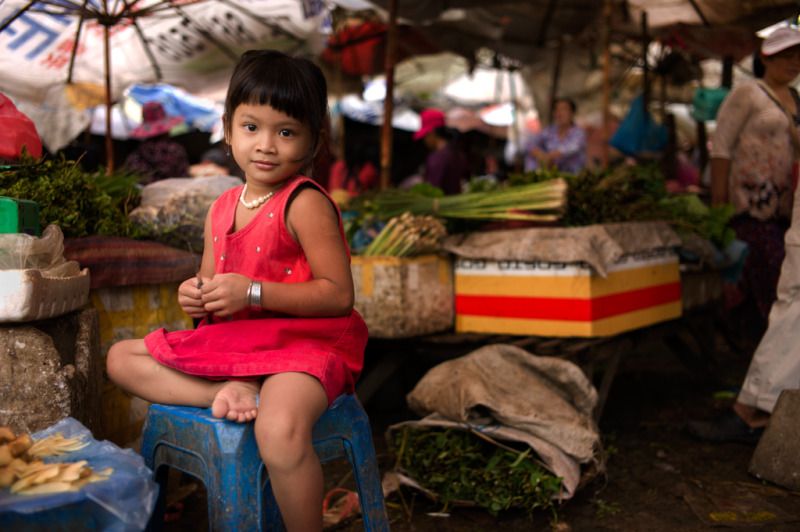 Thank you.
Echi
www.raulechivarre.com