Mindoro, 2012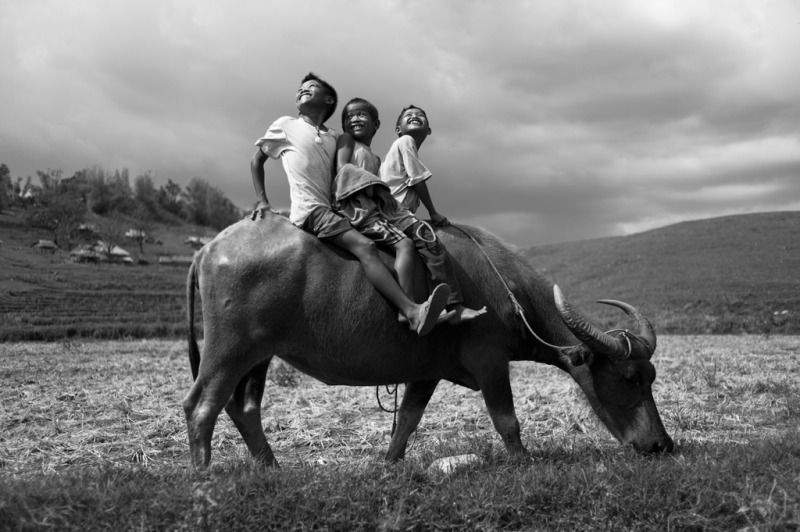 This type of photograph is quite popular in my neck of the woods especially from those who go to Thailand or Indonesia for photo workshops.
It's almost cheesy but I like how the light "fell" on these kids.
Btw, we didn't coax them to ride the carabao. They were having their own kind of fun while the adults worked the fields. All we told them was to look at the light. Our feet did its best to keep up with our moving target
In the background is home to that Mangyan tribe that we photographed last year. I don't think these kids are part of the tribe though. Kinda hard to tell even from a guy like me. Which is funny when they refer to these tribes as being "indigenous"... so what makes a local born less "indigenous"? and vice versa. Hahaha!!! Very much like the Native Americans in the US. I get lost with the semantics of it all.
Currently preparing a series on one of the temples that I photographed in Cambodia. Not easy. I don't know how you guys do it. Sequencing and all that... such a pain!
Have a good one.
Echi
www.raulechivarre.com