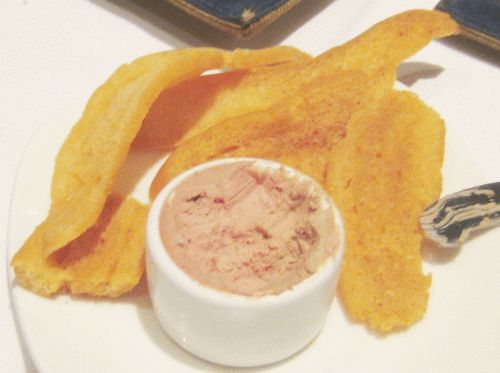 An Amuse Bouche of "fried bread" with goose and chicken pate. Very good.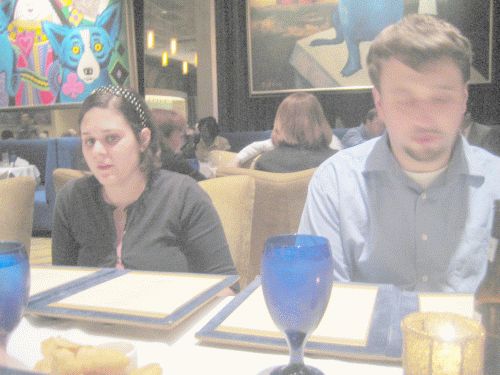 A partial view of a couple of the many George Rodrigue Blue Dog paintings. These things are huge and cover every wall.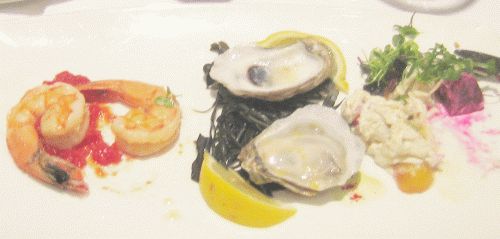 My appetizer -- a trio of fresh local seafood. Delicious.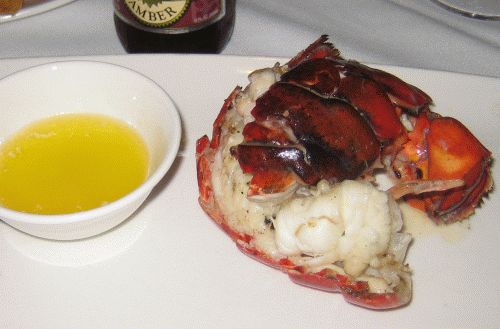 My lobster. Mmmm.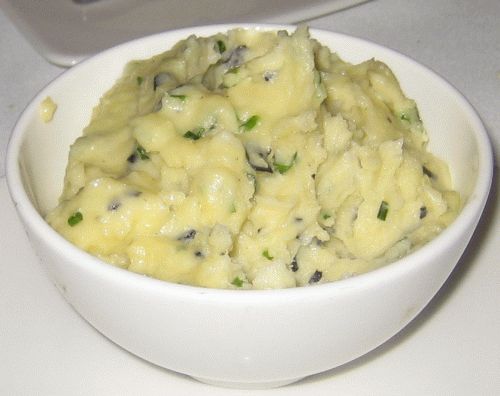 A side of Lobster Mashed Potatoes. Good but not particularly "lobstery".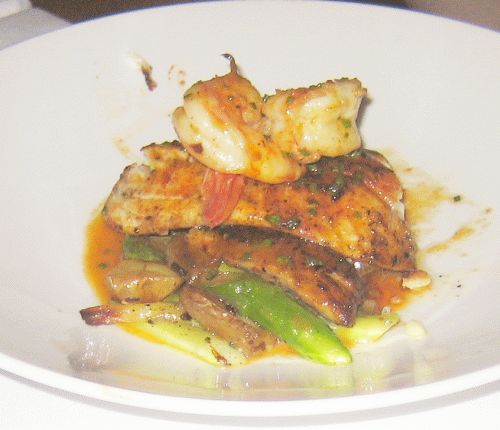 Redfish in a stack. Several people in our party had this and raved about it.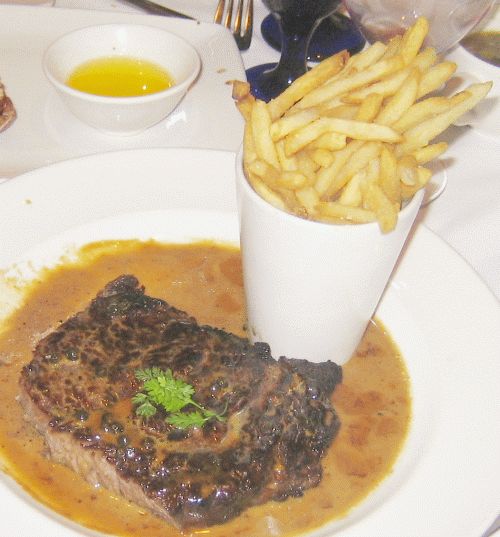 The turf of a Surf and Turf. Wonderfully tender.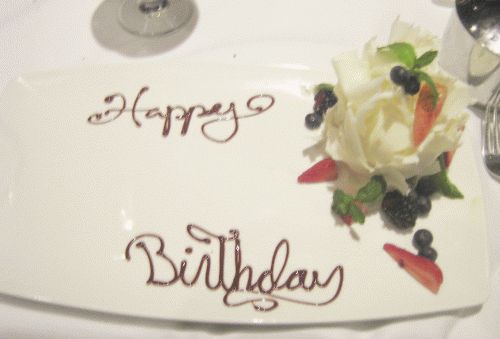 Complimentary Happy Birthday treat of white chocolate.

The food was delicious and the service excellent.
Mr. Lake