I have a pair of German made Clejuso Model 9 Super Security Handcuffs in Mint condition for sale. These cuffs have a very strange key and are one of the toughest Clejuso cuffs to pick open. The key will enter the cuffs from either side in the same key hole. Neat cuffs; E-Restraint was selling these for $200.00 for a while and I was told they were meant to only be sold to German Police.
Price: $100.00 plus $6.10 US shipping or $12.95 shipping everywhere else. E-mail me at mindhunter42 @ gmail.com if interested.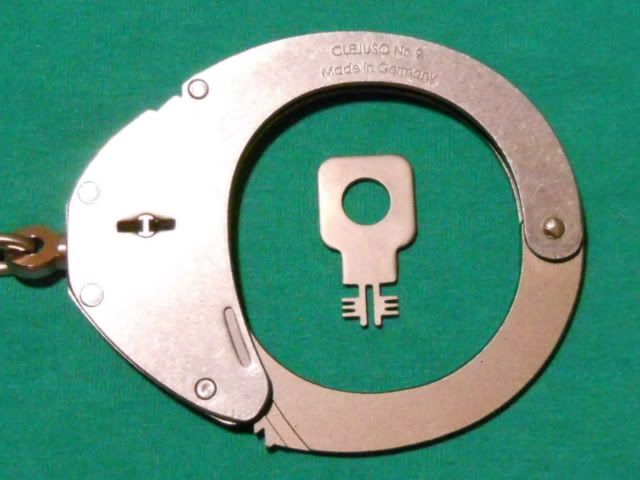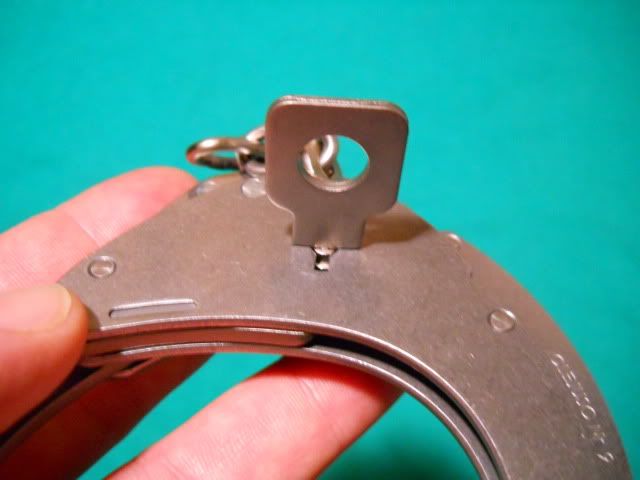 Thanks for looking and be sure to look at my other "For Sale" posts.
Mike
P.S. I am no longer holding items for people.....first come, first serve. You can thank the bums for that one.