Good Morning everyone,
some photos from our recent trip to Vienna. The museum of crime (Wiener Kriminalmuseum) was quite interesting, with some rare restraints. The lighting and display was not the best, and a bored cashier was playing computer games. What struck me as odd in the second room was a convict's preserved head and later a Guillotine used in the 1940s.
It also explained that restraints as punishment were abandoned in 1867 in Austria, and showed murder weapons used over some 200 years.
The Scavenger's daughter was interesting and is very similar in size and design to one I was able to obtain 2 years ago.
The last picture is from the catacombs around St. Stephan; people were buried there over centuries, and eventually the bones had to be picked up and stacked by convicts to make room for more, hence probably the German term "Knochenarbeit" (Bone-labor). The people of Vienna are fascinated with death and have coined the term of a "nice corpse".
(The first photo of the outside of the museum is taken from google/panoramio).
Nils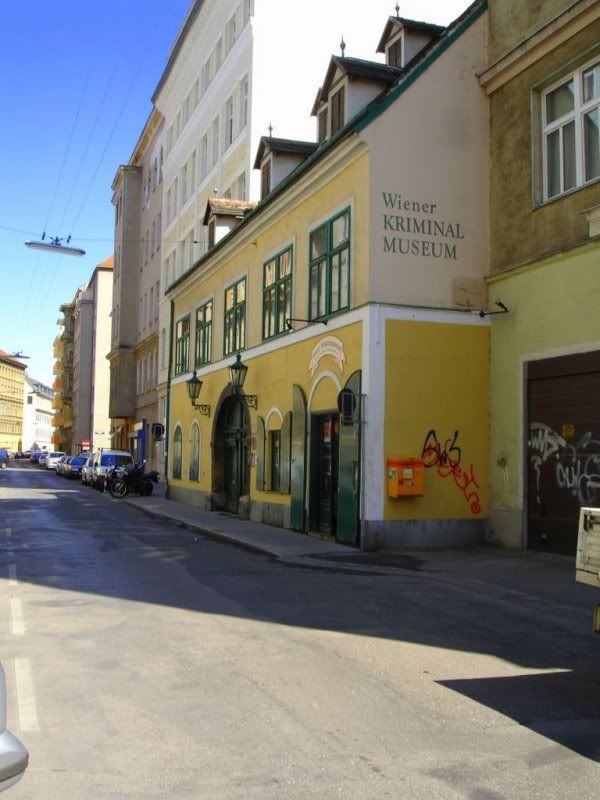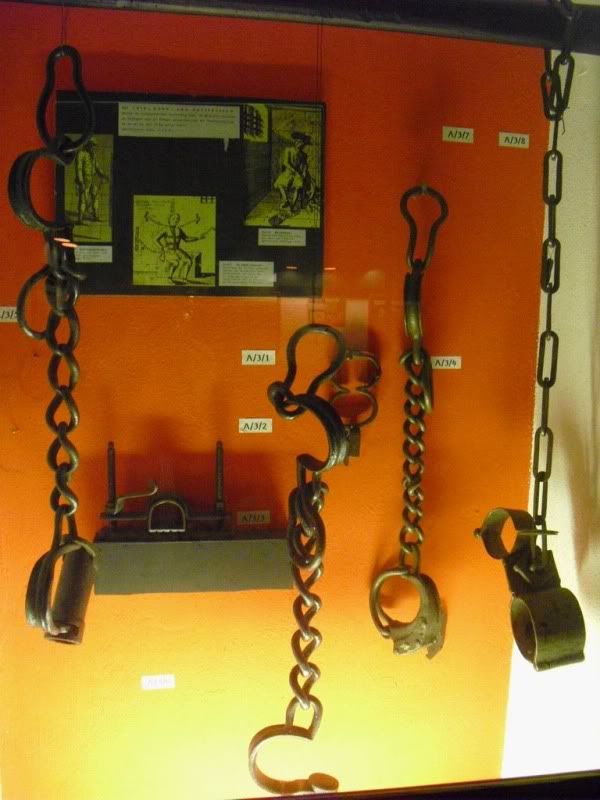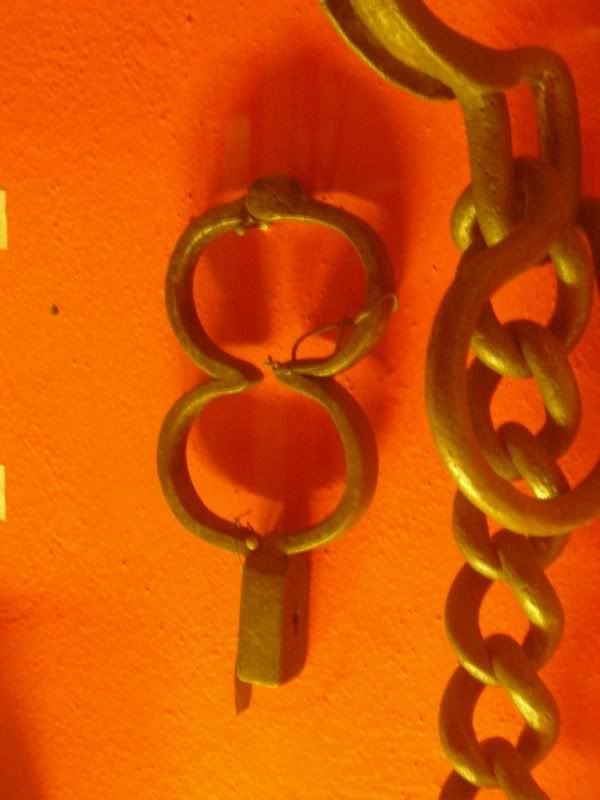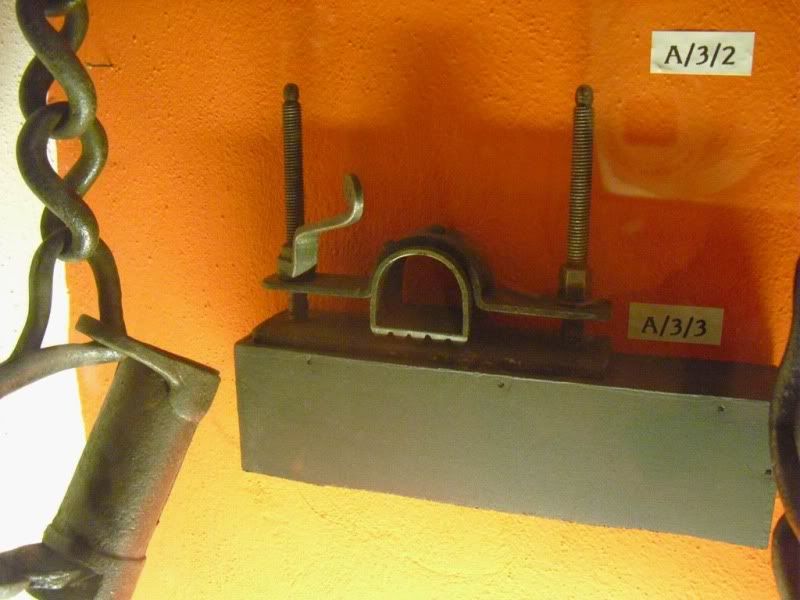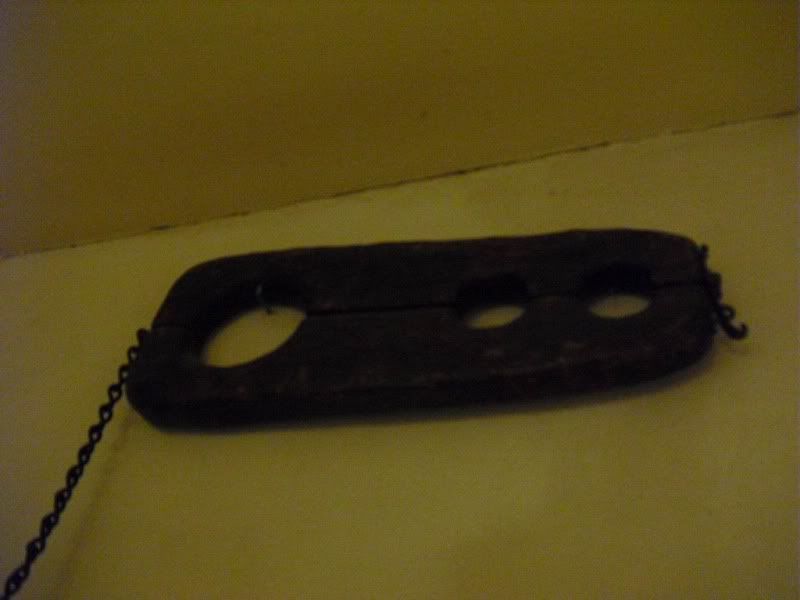 A fiddle.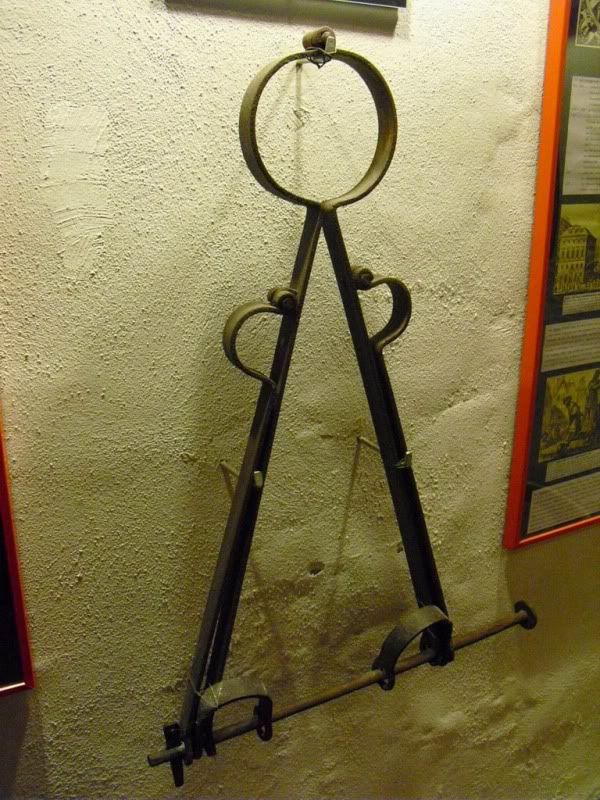 Scavenger's daughter.
A scold's bridle.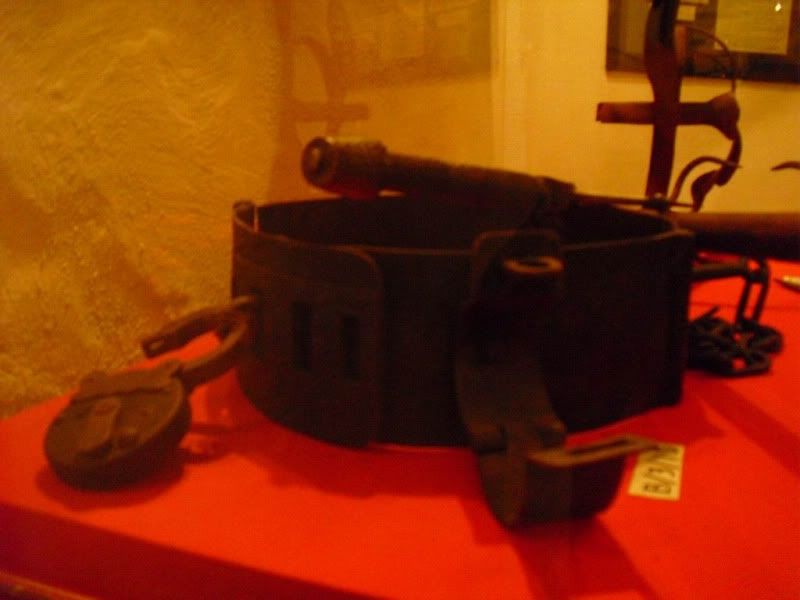 A restraint belt. Sorry about the poor lighting.
Chains as punishment were abandoned in 1867.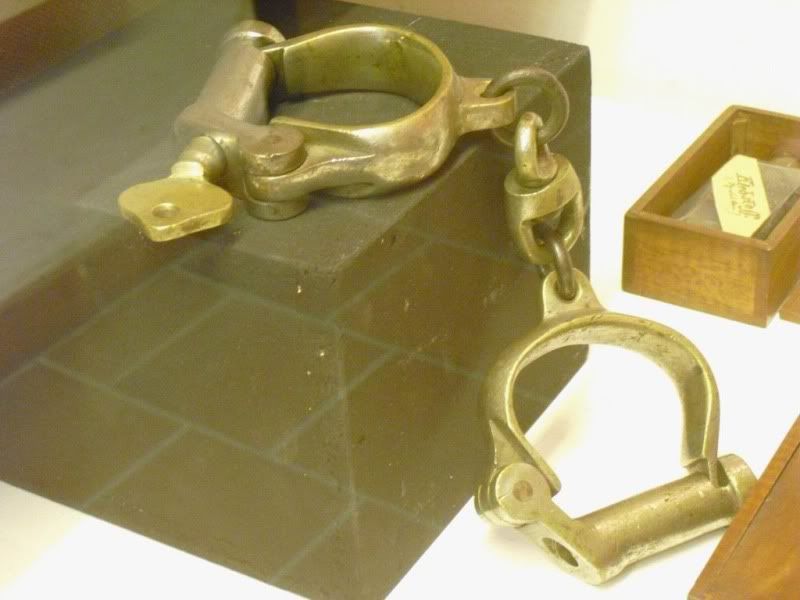 A pair of backstrap handcuffs (no markings visible), brass?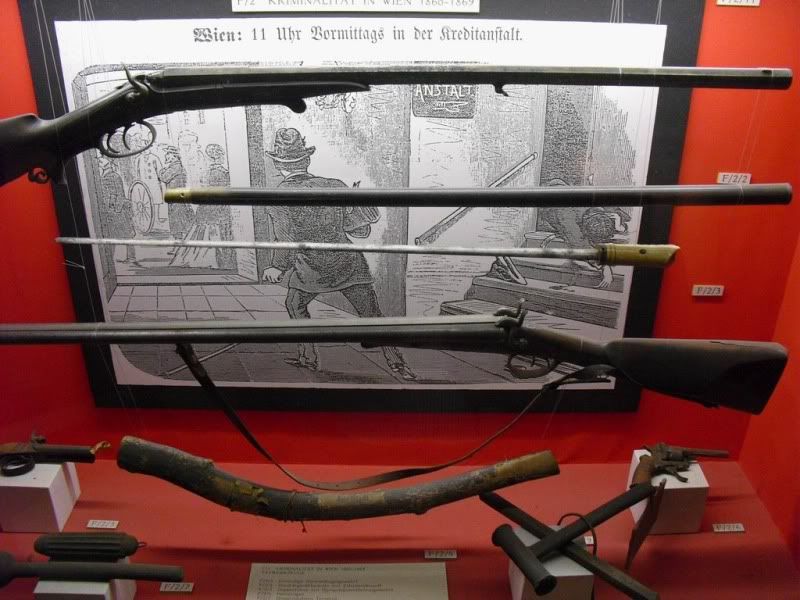 A collection of murder weapons used in Vienna over 2 centuries.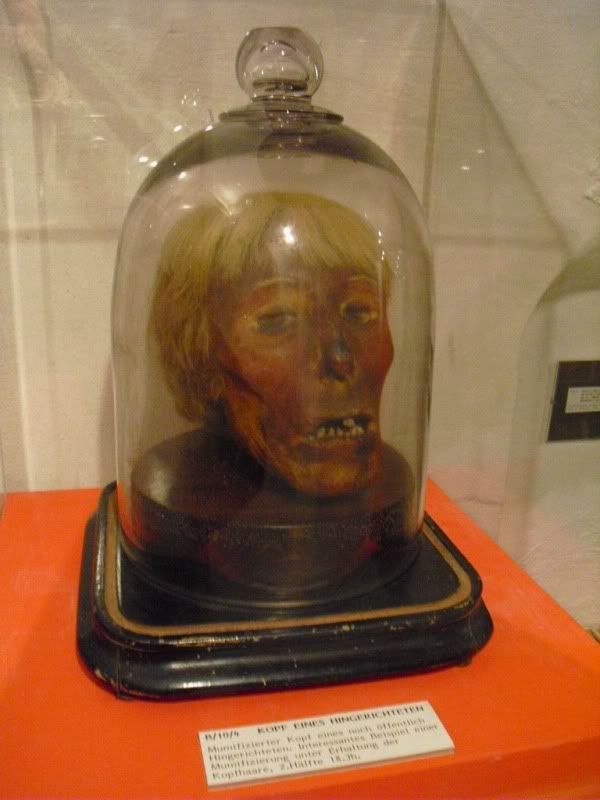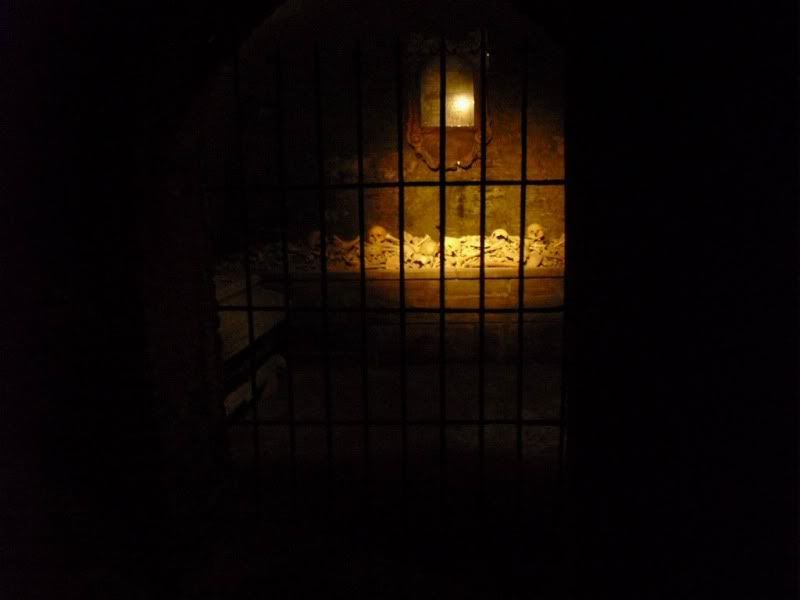 The catacombs around the church (not the museum).